Timeline Collection (20 vols.)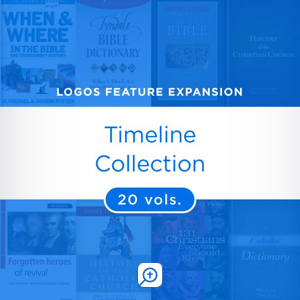 Overview
With the Timeline Collection, you'll get an array of reference and history books that link out of your Timeline, allowing you to jump from a particular point in your Timeline to a book in your library which discusses that event. Links will abound across your Timeline, keeping you connected with the larger context of church and world history, while providing you the texts you need to dig deeper into your studies. The Timeline feature presents a vast visual chronicle of world history—from creation to the 21st century. Timeline links inside your books will send you to that point in history in the Timeline, allowing you to zoom in on everything that took place during that period.
Add the Timeline Collection to your library to expand one of your favorite Logos tools today.
Curious how these resources work in Logos? Watch the video below to see for yourself where you'll be using them:
Please note: This collection expands the functionality of your existing Timeline tool in Logos. This product does not include the Timeline tool itself. To get Timeline and other unique study tools, upgrade to a Logos Base Package.
Key Features
Contains Logos resources with extensive Timeline tagging
Covers periods of biblical and world history from multiple perspectives
Provides biographical details of significant church figures
Product Details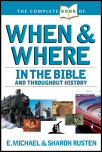 The Complete Book of When and Where tells intriguing accounts of 1,001 events in Christian history and their significance. A comprehensive timeline is included for visual aid. Straightforward and engaging, this volume is highly accessible to all.
Mike and Sharon Rusten are not only marriage and business partners; they also share a love for history. Mike studied at Princeton (BA), the University of Minnesota (MA), Westminster Theological Seminary (MDiv), Trinity Evangelical Divinity School (ThM), and New York University (PhD). Sharon studied at Beaver College, Lake Forest College, and the University of Minnesota (BA), and together with Mike has attended the American Institute of Holy Land Studies (now Jerusalem University College). The Rustens have two grown children and live in Minnetonka, Minnesota.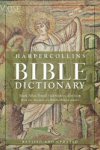 HarperCollins Bible Dictionary
Author: Mark Allen Powell
Edition: Revised and updated
Publisher: HarperCollins
Publication Date: 2011
Harper's Bible Dictionary is a magnificent companion to the Harper's Bible Commentary. It allows you to understand, in all their contexts, the texts of the Old Testament, the Apocrypha, and the New Testament. It is completely up to date, and represents the best current biblical scholarship. The entire volume is written by 180 members of the Society of Biblical Literature, and contains 3500 articles and 400 photographs.

Tyndale Bible Dictionary
Authors: W. A. Elwell and P. W. Comfort
Publisher: Tyndale
Publication Date: 2001
Pages: 1,337
The Tyndale Bible Dictionary is the core product in the new Tyndale Reference Library. Featuring over 1,000 articles and over 200 pictures covering everything from the Aaronic priesthood to the Wilderness of Zin, it is the most comprehensive, up-to-date, single-volume Bible dictionary available.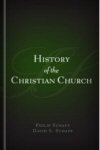 History of the Christian Church
Authors: Philip Schaff and David S. Schaff
Publisher: Charles Scribner's Sons
Publication Date: 1910
For nearly a century, History of the Christian Church has been considered a standard reference for church history. Originally published in eight volumes with more than 7,000 pages, this new single-volume digital version contains the complete and unabridged 1910 third revision. In Logos, History of the Christian Church serves as a great database of church history with events linked to the Timeline feature of Logos 5 and Logos 6. This is the kind of book made for digital publishing! For any student who wishes to understand our common Christian heritage, this book is a must.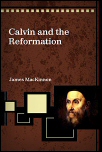 Calvin and the Reformation
Author: James MacKinnon
Publication Date: 1936
Pages: 302
James MacKinnon's Calvin and the Reformation contains a study of Calvin's role in the Reformation, including his influence upon subsequent generations of Reformers during the latter sixteenth and seventeenth centuries. This important volume places Calvin in his proper theological and political context.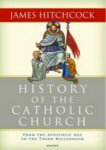 History of the Catholic Church: From the Apostolic Age to the Third Millennium
Author: James Hitchcock
Publisher: Ignatius Press
Publication Date: 2012
Pages: 584
The Catholic Church is the longest-enduring institution in the world. Beginning with the first Christians and continuing in our present day, the Church has been planted in every nation on earth.
The Catholic Church claims Jesus Christ himself as her founder, and in spite of heresy from within and hostility from without, she remains in the twenty-first century the steadfast guardian of belief in his life, death, and resurrection. The teachings and redemptive works of Jesus as told in the Gospels are expressed by the Church in a coherent and consistent body of doctrine, the likes of which cannot be found in any other Christian body.
The history of the Catholic Church is long, complicated, and fascinating, and in this book it is expertly and ably told by historian James Hitchcock. As in the parable of Christ about the weeds that were sown in a field of wheat, evil and good have grown together in the Church from the start, as Hitchcock honestly records. He brings before us the many characters—some noble, some notorious—who have left an indelible mark on the Church, while never losing sight of the saints, who have given living testimony to the salvific power of Christ in every age.
This ambitious work is comprehensive in its scope and is incisive in its understanding, a valuable addition to any school or home library.
James Hitchcock is a professor of history at St. Louis University, which he attended as an undergraduate. He received his master's and doctorate from Princeton University, and has authored several books, including The Supreme Court and Religion in American Life; The Recovery of the Sacred; What Is Secular Humanism; and Catholicism and Modernity: Confrontation or Capitulation?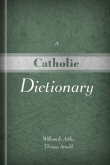 A Catholic Dictionary contains definitions and accounts of the doctrine, discipline, rites, ceremonies, councils, and religious orders of the Catholic Church.
We are disposed to think that, since Butler's Lives of the Saints, there has not appeared in the English language any Catholic work so important as this.
—Dublin Review
A most important and valuable work, for which we have long been waiting.
—Andover Review
It is the only book that we know of that can be called a trustworthy source of information on Catholic Doctrine.
—Christian Advocate
William E. Addis (1844–1917) was elected a fellow in mental and moral philosophy at Royal University of Ireland. He was the author of numerous works, including Anglicanism and the Fathers and Anglican Misrepresentation.
Thomas Arnold (1823–1900) was a lecturer in literature at Dublin University, and then was Professor of English Language and Literature at University College of St. Stephen's Green. He authored a widely used school textbook, A Manual of English Literature, and the autobiography, Passages of a Wandering Life.
If you think history is boring, take about three minutes and scan through 131 Christians Everyone Should Know. Zero in on an article, and you may find you can't read just one!
These sketches have been put together by the editors of Christian History magazine, who have an impressive track record for making history come alive every month for their readers.
Note the diversity in this volume: Menno Simons, a pacifist, and the Roman emperor Constantine, a general. Leaders of the Reformation—Luther, Calvin, Zwingli—and the Counter-Reformation—Ignatius Loyola and Teresa of Avila. Men and women. Teenagers such as Joan of Arc, and aged saints like Polycarp.
History isn't just dates, statistics, and grand social movements. It's people—people from many callings:
Theologians—Athanasius and Jonathan Edwards
Evangelists and Apologists—Justyn Martyr and Billy Graham
Pastors and Preachers—John Chrysostom and Richard Baxter
Musicians—Johann Sebastian Bach and George Frederic Handel
Artists and Writers—Rembrandt and C. S. Lewis
Poets—Dante and Fanny Crosby
Denominational Founders—Richard Allen and Aimee Semple McPherson
Movers and Shakers—Dominic and John Wycliffe
Missionaries—Patrick and David Livingstone
Inner Travelers—Brother Lawrence and Oswald Chambers
Activists—Sojourner Truth and Lord Shaftesbury
Rulers—Charlemagne and Henry VII
Scholars and Scientists—Eusebius of Caesarea and Nicolas Copernicus
Martyrs—Perpetua and Dietrich Bonhoeffer
Each personality sketch includes a timeline that gives the historical context in which that person lived. The book also contains a topical index that will help you find illustrations for teaching and preaching.
Some time spent with 131 Christians Everyone Should Know will forever enlarge your view of "the church as we see her spread through all time and space and rooted in eternity, terrible as an army with banners" (C. S. Lewis)—a spectacle that will inspire you to deeper thought and greater faithfulness.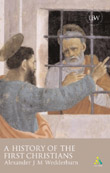 This work provides a survey of the history of the earliest Christian church in the period up to the fall of Jerusalem. It concentrates on: the figure of Paul; judicious and critical use of information in the Book of Acts; Judaizing versions of Christianity; and the Johannine tradition.
The author's approach steers a middle way between an over-simplified account which fails to warn students where scholarly opinion is divided, and an in-depth academic study which attempts to document and discuss every hypothesis. Wedderburn focuses on aspects of central importance: the changing shape of church life and developing Christianity in relation to the Roman Empire and to Judaism. This volume seeks to draw together and make more readily accessible many new insights gained from an enormous range of recent scholarly studies in German and English, and places them in the context of a more general account.
Alexander J. M. Wedderburn is Professor of New Testament in the Evangelisch-Theologische Facultat, Ludwig-Maximilians-University, Munich.

The International Standard Bible Encyclopedia is the most up-to-date multivolume Bible encyclopedia written by conservative scholars. It's characterized by careful and contemporary scholarship and a wealth of illustrations—nearly 1,500 photos (many in color), plus 342 maps.
A must-have for any biblical scholar, this resource contains over 9,000 topics and 3,500 cross-references, including: an article on every name of a person or place mentioned in the Bible and all the terms in the Bible that have theological or ethical meaning. ISBE is also an exegetical tool as it provides brief discussions of problem texts under the English keywords and guides the exegete to more information that can found in other scholarly resources. Each entry provides a maximum amount of information in compact form, including pronunciation, etymology, and variant renderings. The original Hebrew, Aramaic, or Greek words are transliterated aiding those with limited or no knowledge of the original languages of the Bible. Major articles are subdivided, with a helpful outline provided at the beginning of the entry. Major Bible doctrines are also examined and given opposing articles on controversial topics to ensure a rounded explanation and description. Hundreds of evangelical contributors from many fields of biblical research make this encyclopedia a well-rounded resource.
Winner of the Evangelical Christian Publishers Association's Gold Medallion Award for Bible Study/Theology (1980) and the Gold Medallion Award for a Reference Work (1983, 1987). Volumes included in this collection are:
International Standard Bible Encyclopedia, Volume I: A–D
International Standard Bible Encyclopedia, Volume II: E–J
International Standard Bible Encyclopedia, Volume III: K–P
International Standard Bible Encyclopedia, Volume IV: Q–Z
I use this set more than any other reference work I own. Great articles on every major doctrine, person, place, and event in the Bible. This one . . . is indispensable!
—Dr. Kim Riddlebarger
Geoffrey W. Bromiley (1915–2009) was Professor Emeritus of Church History and Historical Theology at Fuller Theological Seminary in Pasadena, California. He was best known as the translator of numerous theological books, including Theological Dictionary of the New Testament.

Forgotten Heroes of Revival
Author: Tim Shenton
Publisher: Day One
Publication Date: 2004
Pages: 192
The forgotten heroes of revival described here were men of passion. Their deep love for Jesus Christ and for the souls of their listeners enabled them to stand strong through the storms of persecution and to preach a message that didn't only address the mind with truth, but reached into the hearts of their hearers. As they proclaimed the Word of Life, it shook their congregations—it stirred them—and many were saved! Read about:
James Rouquet, a young vicar in Cornwall, catalyzed out of his careless lifestyle by a dream in which he was to be summoned before the judgment seat of Christ;
George Thomson, a friend of John Wesley, who exercised a remarkable ministry of compassion among prisoners;
Captain Jonathan Scott, a military officer whose life was characterized by dissipation and vice until his conversion and whose life subsequently made a great impact on his fellow soldiers and then, later, in civilian circles;
David Simpson, who, even as a boy, felt compelled by a voice from heaven to be instructed for the ministry, and whose evangelical preaching cut powerfully through the social ills of his day, bringing conviction and conversion;
Thomas Pentycross, a bright pupil who made rapid progress at school, a gifted actor and orator, who, after his conversion, had a long and controversial ministry in preaching and in establishing a church school.

John Rogers: Sealed with Blood—The Story of the First Protestant Martyr of Mary Tudor's Reign
Author: Tim Shenton
Publisher: Day One
Publication Date: 2007
Pages: 144
The life of John Rogers has been largely overlooked in recent Reformation scholarship, but, as Tim Shenton shows in this fresh biography, Rogers is rightfully placed alongside such pivotal figures as William Tyndale and Thomas Cranmer. Rogers excelled as a scholar, and his publication of what is called Matthew's Bible was a critical step toward making the English people a "people of the book."
Rogers died as a martyr during the reign of Mary I for what he was right to view as biblical convictions. This aspect of Roger's life occupies significant space in this new biography, and rightly so. After all, we in the West sorely need to craft a theology of martyrdom—it would put backbone into our proclamation and living and help us remember brothers and sisters going through fiery trials even today. Remembering individuals such as Rogers is a great help in the development of such a theology.
Tim Shenton has produced yet another well-documented, gripping biography of a real hero of faith—John Rogers (d. 1555), renowned biblical editor and first Marian martyr. Follow Rogers' fascinating career from Antwerp to Germany, and back again to England, where he was arrested, remained steadfast under intense interrogation, and paid the ultimate price for confessing Christ. This is a great book about an important epigone; hopefully, Rogers will no longer be marginalized! Highly recommended for teenagers and adults.
—Joel R. Beeke, Puritan Reformed Theological Seminary, Grand Rapids, Michigan
Shenton weaves a brilliant tapestry from original sources and introduces the reader to many compelling and complex personalities. Well-proportioned in its emphasis, this history will be a vital contribution to studies of Protestant martyrs in Queen Mary's reign.
—Randall J. Pederson, co-author of Meet the Puritans
Tim Shenton is the head teacher of St. Martin's School and an elder at Lansdowne Baptist Church, Bournemouth. He is married with two daughters. He has researched and written extensively on church history, specializing in the eighteenth and nineteenth centuries. Among his works are Forgotten Heroes of Revival (part of this collection), Our Perfect God (part of the 24-volume Day One Biblical and Theological Studies Collection), Opening Up 1 Thessalonians (part of the 30-volume Opening Up Commentary Collection, and an expositional commentary on the prophet Habakkuk (part of the 7-volume Exploring the Bible Commentary Collection).

Gunpowder Treason and Plot: The Gruesome Story of Guy Fawkes
Author: Clive Anderson
Publisher: Day One
Publication Date: 2005
Pages: 95
The year is 1605 and England is in crisis as terrorists plot to blow up the king, royal family, and Parliament in one gigantic explosion in Westminster! If the plot had succeeded, then the history of England, Europe, and the rest of the world would have been very different, for there would have been no King James Bible and no Pilgrim Fathers. On the 400th anniversary of the plot, read how powerful nations and famous figures of history were caught up in the unfolding drama.
Here is everything one could want in a story—plots, conspiracy, terror, spies, religion, politics, torture, and much more… Read it for pleasure… Read it for wisdom.
—Rev. Dr. Kenneth Brownell, Senior Pastor, The East London Tabernacle
Clive Anderson is the pastor of the Butts Church in Alton, Hampshire, and a member of the British Museum Society, the British School of Archaeology in Iraq, the Egyptian Exploration Society and the Tyndale Society. He leads tours to the Middle East and Egypt, and is the author of Travel with C. H. Spurgeon and co-author with Brian Edwards of Through the British Museum with the Bible. He and his wife, Amanda, have one son.

A Forgotten Revival
Author: Stanley C. Griffin
Publisher: Day One
Publication Date: 1999
Pages: 132
Anyone concerned to see revival again can draw encouragement in this truly riveting tale of how East Anglia became gripped by a revival which has almost been forgotten. Painstaking research by the author has ensured that these amazing events of 1921 have been recorded and can be used as inspiration by God's people.
Stanley Griffin was born in Lowestoft, U.K. nine years after a revival took place, during which his father was brought to faith in Christ. He was brought up in the Baptist Church where revival broke out. He eventually became a member and a lay preacher.

From Prussia with Love
Author: Carol Purves
Publisher: Day One
Publication Date: 2005
Pages: 128
A delinquent in Prussia, working for the Jews in London and stirring up the Christians in the West Country of England, George Muller went on with God to establish five children's homes in Bristol, caring for hundreds of children in the nineteenth century. "My God shall supply all your needs" was the text by which he lived his life. No appeals were ever made to human resources. Muller's appeals were made to God alone and, for over sixty years, he relied solely on God for all his needs. His story is retold in this new biography to celebrate the 200th anniversary of the birth of this great man.
Edwards' book finds a well-deserved place at the cutting edge of application of this important theme.
—The Banner of Truth Magazine
This is a highly readable treatment of a vital subject and can be gratefully recommended.
—Evangelical Times
Seldom have I appreciated a book more than this one...
—The Gospel Magazine
Carol Purves is a freelance writer, former teacher, member of the Association of Christian Writers and Society of Authors, and author the best-selling Chinese Whispers: The Gladys Aylward Story, part of this collection.

Chinese Whispers: The Gladys Aylward Story
Author: Carol Purves
Publisher: Day One
Publication Date: 2004
Pages: 128
Wounded by a Japanese bullet as she led nearly a hundred refugee children to safety over the mountains of China, Gladys Aylward's story is larger than life. This tiny, uncompromising woman, born in 1902 in the East End of London, and who by the age of thirty-two had travelled no further than Bristol, believed she was called by God to the far-off land of China. Undeterred by criticism and contrary advice, she set off alone and trusted in God to supply all her needs. When she died in 1970, she had become a Chinese citizen, and had been the means of help and hope to thousands of children and women.
Her story is retold in this new biography, which incorporates original material and digs beneath the surface into the controversies that surrounded her life and work. The result is an inspiring record of human bravery and God's sustaining power against all the odds.
The time is ripe for a new generation to hear the astounding story of one of the missionary pioneers of the twentieth century. This is the ideal book to put in their hands, alive with fresh information and wise judgment.
—Dr. Keith J. White, director of Mill Grove, lecturer at Spurgeon's College, and author of several books, including The Art of Faith, A Place for Us, Caring for Deprived Children, and In His Image
Carol Purves is a freelance writer, former teacher, member of the Association of Christian Writers, and Society of Authors, and is currently researching the lives of George Muller and Dr. Barnardo.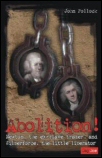 Abolition!: Newton, The Ex-slave Trader, and Wilberforce, The Little Liberator
Author: John Pollock
Publisher: Day One
Publication Date: 2007
Pages: 107
A small boy aged ten was playing in the grounds of his uncle's rural villa on the edge of Wimbledon Common in the summer of 1769 when the family carriage arrived at the door. The carriage contained the boy's uncle and a clergyman in his forties. The boy was the young William Wilberforce, and the clergyman was John Newton. No one in 1769 would have foreseen that these two men would be the key characters in the abolition of the slave trade in 1807. Here, John Pollock tells the story of how they came from different backgrounds and amazingly different earlier lives to build a strong friendship and partnership in the gospel.
I have read many books on Wilberforce and Newton, but this one is probably the most readable, and the most moving of them all. To think of such great men turns my heart in praise and thankfulness to God for giving them to the world.
—Rev. Mick Swales, a trustee of the John Newton Project
John Pollock has for thirty years been the leading authority on Wilberforce. His full-length biography, first published in 1977, has never been out of print. He followed it with Amazing Grace: John Newton's Story. In Abolition!, he uses manuscript material not previously available. He is a board member of the John Newton Project and is the author of many other biographies including Hudson Taylor, John Wesley, Lord Shaftesbury, Gordon of Khartoum and Lord Kitchener. He is the official biographer of Billy Graham. He lives in Devon, England.

Missing, Believed Killed
Author: Margaret Hayes
Publisher: Day One
Publication Date: 2000
Pages: 256
In 1964, Margaret Hayes, a British nurse working in the Congo, was caught up in the Simba rebellion. Her miraculous escape from the massacre of all her colleagues, her capture and harrowing experiences at the hands of the rebels, and her eventual release are described in Missing, Believed Killed.
This is a story of the God of miracles and of the reality of the presence of Jesus Christ with his people in the darkest nights of human cruelty.
—Brian H. Edwards

James Montgomery: A Man for All People
Author: Paul S. Taylor
Publisher: Day One
Publication Date: 2010
Pages: 144
It is quite remarkable that until now no substantial biography has appeared to recount the life of James Montgomery (1771–1854). His memoirs were published in seven volumes in 1856, several lectures have been given in more recent times, and a book of Montgomery's poems was published in 2000. Readers are now able to acquaint themselves with the life, experiences and work of this godly man in a modern biography.

Anne Boleyn: One Short Life that Changed the English-Speaking World
Author: Colin Hamer
Publisher: Day One
Publication Date: 2007
Pages: 160
Anne Boleyn, twenty years old, stepped onto the shore at Dover in the winter of 1521 after several years abroad. She had been sent to France to assimilate French culture, and had used her time well. She was set to make a big impression at the Tudor court—and did, capturing the heart of Henry VIII.
But this woman, who was on the throne of England for only three years and in the grave by the age of thirty-six, provokes strong reactions from many. Was she an immoral woman who seduced Henry away from his rightful wife for the advancement of family and personal gain? In this well-researched, fresh look at Anne, Colin Hamer sets her in her context as a young woman who had come to true faith in Christ, and shows the impact for good she made from her position of influence, an impact we still benefit from today.
Colin Hamer is currently chairman of a charity that works with the homeless and other vulnerable groups. Following his graduation from Liverpool University in 1972 with B.A., he spent a short time teaching, and then pursued a business career for more than twenty-five years. He has been an elder at Grace Baptist Church, Astley, Manchester, for twenty years. He and his wife Lois have two adult children.