Select Works of Thomas Jay Oord (2 vols.)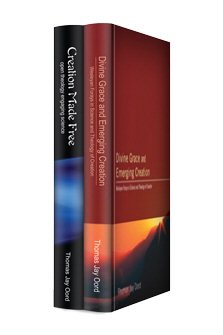 Overview
In these two volumes, controversial Methodist theologian and philosopher Thomas Oord heads up a group of pioneering scholars who demonstrate the ways science and theology complement each other. Contributors like Jürgen Moltmann, Clark Pinnock, and others analyze natural and social scientific themes as they are informed by open theology, and address key themes in theology and science. These experts explore John Wesley's view of the natural sciences and discuss evolution, creation ex nihilo, biblical cosmology, quantum theory, ecology, and intelligent design.
In the Logos editions, these volumes are enhanced by amazing functionality. Important terms link to dictionaries, encyclopedias, and a wealth of other resources in your digital library. Perform powerful searches to find exactly what you're looking for. Take the discussion with you using tablet and mobile apps. With Logos Bible Software, the most efficient and comprehensive research tools are in one place, so you get the most out of your study.
Key Features
Addresses key themes in theology and science
Explores philosophical theology from a Wesleyan perspective
Gathers ideas from the leading proponents of open theism
Individual Titles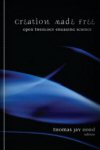 In Creation Made Free, several leading proponents of open theism explore natural and social scientific dimensions of reality as these dimensions both inform—and are informed by—open theology. They explain how open theology offers an advantageous framework for engaging the sciences. With its emphasis on creaturely freedom, relationality, realist epistemology, and love, open theology generates a fruitful dialogue with leading theories in contemporary science. Important themes addressed include evolution, creation ex nihilo, emergence theory, biblical cosmology, cognitive linguistics, quantum theory, and forgiveness.
One of the most significant theological movements of our day, open theism bridges evangelical commitment and mainline concerns. The leading open theists come together in these pages to listen and to respond to the sciences.
—Philip Clayton, Ingraham Chair of Theology, Claremont School of Theology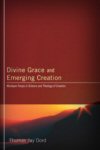 John Wesley kept abreast of scientific developments in his own day, and he engaged science in his theological construction. In Divine Grace and Emerging Creation, contemporary Methodist scholars explore pertinent themes and issues in contemporary science and Wesleyan theology. These essays include groundbreaking research by leading Wesleyan theologians, including Jürgen Moltmann—whose work derives from his keynote address at the joint Wesleyan Theological Society and Society for Pentecostal Studies meeting on science and theology at Duke University.
Other contributions address key contemporary themes in theology and science, including evolution, ecology, neurology, emergence theory, intelligent design, scientific and theological method, and biblical cosmology. John Wesley's own approach to science, explored by many contributors, offers insights for how two of humanity's central concerns—science and theology—can now be understood in fruitful and complementary ways.
These essays locate Wesley's view of the natural sciences in its eighteenth-century context in a way that shows how his followers should, and to some extent do, locate themselves in relation to current debates. It shows why we eschew both Kantian dualism and anything resembling anti-scientism, while remaining critical of some of the philosophical ideas with which so much science has associated itself.
—John B. Cobb Jr., Ingraham Professor of Theology Emeritus, Claremont School of Theology
About Thomas Jay Oord
Thomas Jay Oord is a Wesleyan theologian, philosopher, and scholar of multidisciplinary studies. He is the author or editor of more than 20 books and professor of theology and philosophy at Northwest Nazarene University in Nampa, Idaho. Oord is known for his contributions to research on love, relational theology, science and religion, Wesleyan/Holiness/Church of the Nazarene thought, and Evangelical theology. He serves in various consulting and administrative roles for academic institutions, scholarly projects, and research teams. He is the author of Defining Love.
More details about these resources