Wipf & Stock Joel B. Green Collection (2 vols.)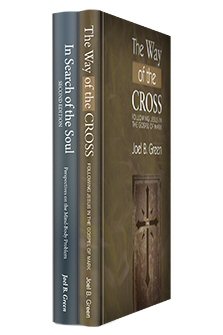 Wipf & Stock Joel B. Green Collection (2 vols.)
•
Runs on Windows, Mac and mobile.
Overview
In these two volumes, Joel B. Green explores the cutting-edge of theological studies. Explore the challenges neuroscience is making to traditional Christian understandings of the self and soul, and see how Jesus' call to follow challenges how we think of suffering and pursue growth. Green's examination of suffering in the Gospel of Mark and the science of the soul will equip you to deal with the modern challenges of discipleship and living out an intellectually robust faith.
In the Logos editions, these volumes are enhanced by amazing functionality. Important terms link to dictionaries, encyclopedias, and a wealth of other resources in your digital library. Perform powerful searches to find exactly what you're looking for. Take the discussion with you using tablet and mobile apps. With Logos Bible Software, the most efficient and comprehensive research tools are in one place, so you get the most out of your study.
Key Features
Explores how we understand the soul in light of the Bible and contemporary neuroscience
Examines Jesus' call to suffering for others in the Gospel of Mark
Equips Christians to deal with the modern challenges of discipleship
Individual Titles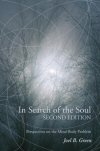 Many Christians assume that it is biblically faithful and noncontroversial to speak of having a soul. Yet a wide range of biblical scholars today are questioning whether we have correctly understood what the Bible means when it speaks of the soul. On top of this, contemporary neuroscience is laying more and more questions at the doorstep of the church, asking whether our human sense of self is intelligible on the basis of soul.
In Search of the Soul provides a rare opportunity to listen in as four Christian philosophers set forth their best arguments for their distinct views and then respond to each other. Stewart Goetz argues for substance dualism, William Hasker for emergent dualism, Nancey Murphy for nonreductive physicalism, and Kevin Corcoran for the constitution view of persons.
Joel B. Green introduces the debate by laying out the critical issues at stake, and concludes by considering the implications for the Christian life—particularly hospitality and forgiveness. This is a book of timely interest to philosophers, theologians, psychologists, and pastors. Whatever conclusions readers may draw, they will find here an instructive and engaging discussion of a controversy that will not go away any time soon.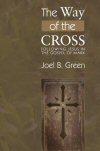 Jesus has always invited and challenged his disciples to follow him in the way of redemptive suffering—the way of the cross. According to Joel B. Green, this is the very heart of Mark's Gospel, and it is also the heart of discipleship. In The Way of the Cross, Green shows how Mark unfolds the drama of Jesus' mission to suffer for others, how this mission was not initially understood by the first disciples, and how all this can transform our own understanding of the call to follow.
Each chapter deepens our sense of the integrity of Mark and challenges us to follow Jesus in our own practice of discipleship and experience with suffering today.
More details about these resources