Select Works of Michael J. Gorman (2 vols.)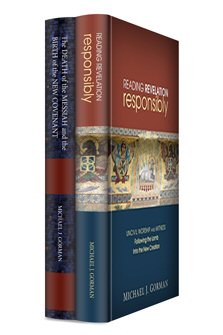 Overview
Michael J. Gorman is committed to making Christ the center of all biblical theology. Focusing on this theme, Gorman addresses two theological topics of great significance in Christian living: the atonement and the apocalypse. In The Death of the Messiah and the Birth of the New Covenant, Gorman presents a covenant-based model of the atonement that focuses on the ultimate purpose of the cross in creating a transformed, spirit-filled people of God. Then in Reading Revelation Responsibly, Gorman seeks to find a middle ground between apocalyptic obsession and indifference, with a balanced reading of Revelation.
In the Logos editions, these volumes are enhanced by amazing functionality. Important terms link to dictionaries, encyclopedias, and a wealth of other resources in your digital library. Perform powerful searches to find exactly what you're looking for. Take the discussion with you using tablet and mobile apps. With Logos Bible Software, the most efficient and comprehensive research tools are in one place, so you get the most out of your study.
Interested in more from Michael Gorman? Check out his introduction to the writings of the apostle to the Gentiles, Reading Paul.
Key Features
Presents two Christ-centered works from theologian Michael J. Gorman
Provides a balanced reading of Revelation that is neither obsessive nor indifferent
Argues for a new covenant model of the atonement
Individual Titles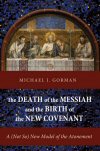 In this groundbreaking book, Michael J. Gorman asks why there is no theory or model of the atonement called the "new-covenant" model. Gorman argues this understanding of the atonement was likely the earliest in the Christian tradition, dating back to Jesus himself. Gorman proposes that most models of the atonement over-emphasize the penultimate purposes of Jesus' death and the "mechanics" of the atonement, rather than its ultimate purpose: to create a transformed, Spirit-filled people of God. The New Testament's various atonement metaphors are part of a remarkably coherent picture of Jesus' death as that which brings about the new covenant (and thus the new community) promised by the prophets, which is also the covenant of peace.
Written for both academics and church leaders, this book will challenge all who read it to rethink and rearticulate the meaning of Christ's death.
Michael Gorman in The Death of the Messiah and the Birth of the New Covenant, has accomplished keeping our eyes on what is known: that in the death and resurrection of Jesus, God has formed a new covenant people.
—Scot McKnight, professor of New Testament, Northern Baptist Theological Seminary
This is an essential read and resource for New Testament theology-ethics.
—Willard M. Swartley, professor emeritus of New Testament, Anabaptist Mennonite Biblical Seminary
. . . a richly textured statement of how the atonement reaches deeply into the scriptural story of God's mighty acts in order to present the consequences of the cross for the church's faith, hope, and love.
—Joel B. Green, dean, Fuller Theological Seminary School of Theology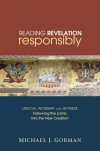 Reading Revelation Responsibly is for those who are confused by, afraid of, and/or preoccupied with the book of Revelation. In rescuing the Apocalypse from those who either completely misinterpret it or completely ignore it, Michael J. Gorman has given us both a guide to reading Revelation and a theological engagement with the text itself. He takes interpreting the book as a serious and sacred responsibility, believing how one reads, teaches, and preaches Revelation can have a powerful impact on one's own well-being.
Gorman pays careful attention to the book's historical and literary contexts, its connections to the rest of Scripture, its relationship to Christian doctrine and practice, and its potential to help or harm people in their life of faith. Rather than a script for the end times, Gorman demonstrates how Revelation is a script for Christian worship, witness, and mission that runs counter to culturally-embedded civil religion.
With an exceptional blend of scholarly insight and confessional grounding, this book restores Revelation to relevance for the mission of the church.
—J. Nelson Kraybill, author, Apocalypse and Allegiance: Worship, Politics, and Devotion in the Book of Revelation
Sometimes I think there are only two kinds of Christians in America: those who've never read Revelation and those who read almost nothing else. This book can help either kind.
—Jonathan Wilson-Hartgrove, author, The Wisdom of Stability: Rooting Faith in a Mobile Culture