The Heavenly Man: The Remarkable True Story of Chinese Christian Brother Yun (audio)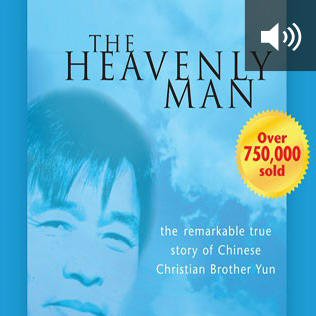 The Heavenly Man: The Remarkable True Story of Chinese Christian Brother Yun (audio)
•
Runs on Windows, Mac and mobile.
Overview
You've seen the headlines—government crackdowns on Chinese house churches; mass arrests and human rights violations. . . . But this intensely dramatic autobiography makes it real! Learn how God took a young half-starved boy from Henan Province and enabled him to stand strong on the front lines for Jesus, braving horrific opposition and impossible odds.
Key Features
Tells the story of a Chinese Christian church leader
Demonstrates a life of great faith and leadership through persecution and turmoil
Contents of Print Edition
Humble Beginnings
A Hunger Fulfilled
"Go to the West and South"
God Blesses My Whole Family
The Path of Persecution
"The God of Peter Is Your God"
God Wants All of My Heart
"Be Still and Know That I Am God"
Through the Valley of Death
The Fiery Trial
The End of the Fast
God Gives Me a Son and Many Brothers
A Precious Soul from the Lord
Future Hope
A Graveyard Covered with Thorns
God Pours Out His Awesome Power
Second Time in Prison
A Painful Family Visit
God's Oil Station
The Road to Unity
Third Time in Prison–My Lowest Point
A Miraculous Escape
Leaving the Bamboo Curtain
Back to Jerusalem
Reflecting on Four Years in the West
A New Kind of Persecution
A Sudden Change of Plans
A Seed in the Ground
A Future as Bright as God's Promises
Product Details
Title: The Heavenly Man: The Remarkable True Story of Chinese Christian Brother Yun
Author: Brother Yun
Narrator: Christopher Jean
Edition: Unabridged
Publisher: christianaudio Hovel
Print Publisher: Kregel
Runtime: 10 hours
Product Type: Audiobook
Resource Type: Biography
Topic: Modern Era
About Brother Yun
Brother Yun, born Liu Zhenying, is an exiled Chinese Christian evangelist and church leader. He is a major proponent of the Back to Jerusalem movement and was key in building the Christian house-church network in China during the 1980s and 90s.
More details about this resource