A Critical and Exegetical Commentary on the Epistle to the Romans (2 vols.)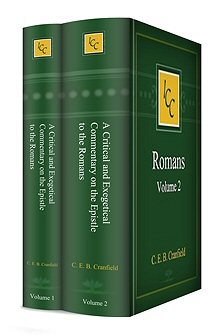 A Critical and Exegetical Commentary on the Epistle to the Romans (2 vols.)
•
Runs on Windows, Mac and mobile.
Overview
For over 100 years, the International Critical Commentary series has held a special place among works on the Bible. It has sought to bring together all the relevant aids to exegesis—linguistic and textual no less than archaeological, historical, literary, and theological—with a level of comprehension and quality of scholarship unmatched by any other series. This set includes both volumes of C.E.B. Cranfield's commentary on Romans.
The depth of analysis found in the International Critical Commentary series has yet to be surpassed in any commentary collection. Each volume packs more information into the introduction than you will often find in the body of most commentaries!
In Logos, these volumes are enhanced by amazing functionality. Scripture citations link directly to English translations, and important terms link to dictionaries, encyclopedias, and a wealth of other resources in your digital library. With Logos Bible Software, the most efficient and comprehensive research tools are in one place, so you get the most out of your study.
Key Features
Provides thorough in-depth analysis of the book of Romans
Presents issues of controversy without bias encouraging critical thought
Explores nuances of the text with unmatched comprehension and scholarship
Synthesizes multiple aids of exegesis for seamless study
Individual Titles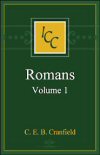 Cranfield provides thorough exegesis of Romans 1–8 in this first part of his commentary. He also discusses important issues in the introduction—issues of authorship, integrity of the epistle, date and place of writing, background of Roman Christianity, and language and structure.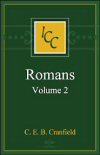 Cranfield continues his detailed analysis of the epistle to the Romans, covering chapters 9–16. This volume also includes essays on Paul's purpose in writing, and on the author's personal conclusions about Christology, the Holy Spirit, Eschatology, and the Old Testament. He hopes readers will form their own opinions based on thorough textual exegesis instead of "turning to this page before [the reader] has worked through the commentary."
About C.E.B. Cranfield
C.E.B. Cranfield is one of the best-known New Testament scholars in the world. Professor emeritus of theology at the University of Durham in England, he served as an army chaplain in World War II, as a pastor to prisoners of war, and as a minister before teaching theology for thirty years (1950–1980). He is the author of many collections of essays and sermons: The Apostles' Creed: A Faith to Live By, and well-received commentaries on Mark, 1 and 2 Peter, Jude, and Romans.
More details about these resources