Select Works of Leo Tolstoy (8 vols.)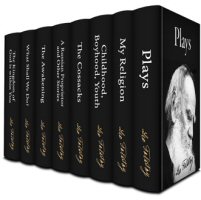 Select Works of Leo Tolstoy (8 vols.)
•
Runs on Windows, Mac and mobile.
$24.00
Reg.: $119.95
Print: $167.28
* Projected price. Future bids may change this price.
Place Your Bid!
Click on the highest price you'd pay. If the final price is lower, that's what you'll pay.
Overview
Best known for his sweeping masterpieces War and Peace and Anna Karenina, Leo Tolstoy is one of the brightest lights in the literary landscape of the nineteenth century. A man of incredible skill and multidimensional talent, Tolstoy was a graceful craftsman who has been celebrated by literary giants from Joyce to Woolf, and Nabokov to Faulkner. His work was marked by exquisite realism—rich with dramatic intensity, depth, and power—as well as profound philosophical and psychological insights. The Select Works of Leo Tolstoy brings together these facets of Tolstoy's artistry, gathering snippets of Tolstoy's work in a variety of genres. The collection contains philosophical and religious treatises, memoirs, plays, short stories, and two of his lesser-known novels. Among the works are The Kingdom of God Is within You, which advocates nonviolent resistance and had a profound impact on such leaders as Mohandas Gandhi; What Is Art? in which Tolstoy speaks into the debate over how art is defined and valued; My Religion, where he discusses his personal religious convictions; The Awakening, one of his later novels; and a compilation of his early memoirs, Childhood. Boyhood. Youth.
The Logos editions are enhanced by amazing functionality. Study Tolstoy's texts alongside a library of classic literature and philosophy. Important terms link to dictionaries, encyclopedias, and a wealth of other resources in your digital library. Powerful searches help you find exactly what you're looking for. Tablet and mobile apps let you take your study with you. With Logos Bible Software, the most efficient and comprehensive research tools are in one place, so you get the most out of your study.
Key Features
Offers some of Tolstoy's lesser-known pieces
Contains work in a variety of literary forms
Includes philosophical and religious treatises
Product Details
Title: Select Works of Leo Tolstoy
Author: Leo Tolstoy
Volumes: 8
Pages: 2,798
Individual Titles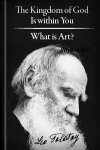 The Kingdom of God Is within You; What Is Art?
Author: Leo Tolstoy
Publisher: Charles Scribner's Sons
Publication Date: 1902
Pages: 547
This volume contains two of Tolstoy's treatises. The first, The Kingdom of God Is within You, was published in 1894 in Germany after being banned by Russian censorship. The text takes its title from Luke 17:21, and builds from a literal reading of New Testament texts. It presents Tolstoy's ideas for a new organization of society that was built on nonviolence, and a practice of the teachings of Jesus, separated from the state and the hypocrisy he saw in the church. He details the abuses of power he saw in both the church and the government. This text has become a central anarchist text, and had a significant impact on such leaders as Mohandas Gandhi, who listed it as one of the three most important modern influences on his life.
In the second treatise, What Is Art?, Tolstoy presents his theory of art. One of the nineteenth century's greatest artists himself, Tolstoy's discussion offers a valuable window into the continuing debate of how we should define art, what it means, and where its value lies.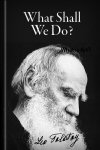 In this nonfiction piece, Tolstoy describes the social conditions in Russia in the nineteenth century, with an eye to how they could be improved. Also commonly translated as What Is to Be Done?, the title makes reference to Luke 3:10–14 (as do the similarly rendered titles of works by Chernyshevsky and Lenin—two important texts in the history of Russia and the political philosophies Tolstoy is in dialogue with). At times a personal narrative, at times a biting social critique, and at times a theoretical treatise, Tolstoy details what he sees around him in the countryside as well as in the cities of his day, criticizing the vast inequality and poverty he witnessed. A champion for the dignity of the common man, Tolstoy notes that "Being poor does not deprive men of reason. They never have admitted and never will admit that it is right for some to have a continual holiday while others must always fast and work. . . . Where there is a man not working because he is able to compel others to work for him—there slavery exists."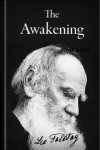 Also commonly translated as Resurrection, this is the last major long fiction piece published in Tolstoy's lifetime. The novel tells the story of a nobleman who—after having an affair with a maid years ago that seriously altered the course of her life—now searches for redemption by helping her to find a better life. Tolstoy provides a critique of the injustice he saw in the justice and political systems of his day, as well as the hypocrisy he saw in the institutionalized church.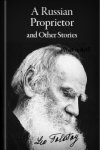 This volume offers a sampling of Tolstoy's shorter fiction, and can be representative of his work between 1852 and 1859. Proving himself a master of the short story as well as the novel, Tolstoy arguably draws heavily from his own experiences in these seven pieces of short fiction. Stories include "Lucerne," "Recollections of a Scorer," "Albert," "Two Hussars," "Three Deaths," and "A Prisoner in the Caucasus."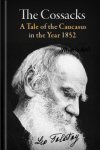 This short novel, originally titled Young Manhood, is believed to be based on Tolstoy's experiences in the Caucasus during the latter part of the Caucasian War (1817–1864). The Cossacks tells the story of a nobleman who, disenchanted with life in privileged Russian society, goes to live with the people of the Caucasus in search of a simpler life. There he befriends an old man, takes on traditional Cossack dress, and falls in love with a local girl. Through the experiences of this young nobleman, Tolstoy explores the human psyche and moral philosophy.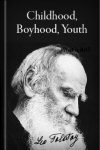 These memoirs are made up of three separate novels. Leo Tolstoy uses experiences from his early life to explore the universal process of growing up, or coming of age. Reflecting on his youth, Tolstoy speaks of his family members, tutors, and other significant figures in his life; remembers important events and their implications; and muses about such topics as first loves, friendships, partings, and failures. Written in his characteristically picturesque prose, these memoir novels are engaging, heart-warming, funny, and sorrowful, all while also offering a window into Tolstoy's formative years.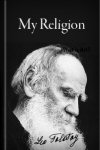 In this text, Leo Tolstoy gives an account of his religious convictions. An outspoken critic of the church, Tolstoy offers his thoughts on its abuses and shortcomings, while arguing for an adherence to a literal interpretation of the teachings of Jesus, particularly as displayed in the Sermon on the Mount. Tolstoy stresses the importance of nonviolence and the ability of the common man to understand what Christ said. One of Tolstoy's several religious and philosophical treatises, this text offers a valuable window into his thought.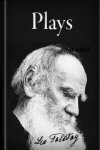 Plays
Author: Leo Tolstoy
Publisher: Funk & Wagnalls
Publication Date: 1919
Pages: 321
This volume provides a sampling of Leo Tolstoy's dramatic works, containing three plays published during his lifetime and three published posthumously. The collection features his first and perhaps greatest play, The Power of Darkness, written at age 58. Also included is the comedy Fruits of Culture, along with two plays written for the cause of temperance. You can also find The Live Corpse, and The Light Shines in Darkness, which explores the discrepancies between practice and theory.
About Leo Tolstoy
Leo Tolstoy (1828–1910) was born into a well-established noble Russian family. His parents died when he was young, leaving him to be brought up by relatives. He studied law and oriental languages at Kazan University. In 1851, he and his older brother went to the Caucasus and joined the army. About this time he began writing, a labor which would be profoundly influenced by his military experiences, as well as two trips he took to Europe—one in 1857 and one in 1860. During these trips he witnessed a public execution in Paris, met Victor Hugo and Pierre-Joseph Proudhon, and had a number of other significant experiences which shaped his philosophical, political, and religious views, and led him to renounce his aristocratic way of life. Tolstoy died of pneumonia in 1910, leaving behind a masterful body of work.