The Select Works of Jonathan Edwards (2 vols.)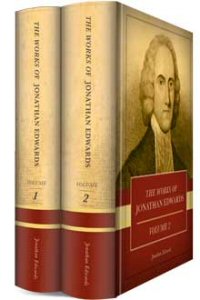 The Select Works of Jonathan Edwards (2 vols.)
•
Runs on Windows, Mac and mobile.
Overview
Jonathan Edwards, known for his theological elegance, fiery rhetoric, and revivalist preaching, was esteemed by pastoral and theological colleagues in his own time, and now—nearly three centuries later—he's widely regarded as America's greatest theologian. The Atlantic has included him in their list of the 100 most influential Americans, and William Wainwright has called him America's most important and original philosophical theologian.
As a revivalist preacher, seminary president, missionary, and astute theologian, Jonathan Edwards has profoundly impacted the history of Christianity in America. Edwards sought to reconcile the dominant theological emphases of Calvinism—such as God's sovereignty and human depravity—with tangible expressions of the Spirit's presence in the lives of individuals. This theological nuance, expressed in his impassioned sermons and fiery rhetoric, helped launch the First Great Awakening, along with the tradition of revivalist preaching that has helped define and shape American evangelicalism ever since.
Logos is pleased to offer, for the first time, The Select Works of Jonathan Edwards in two volumes—the same two-volume set that underlies both the Hendrickson and Banner of Truth editions. In addition to nearly fifty sermons and dozens of theological treatises, these volumes also contain Edwards' memoirs, his discussion of revivals in New England, and his comprehensive history of redemption. This collection also includes the three works for which Edwards is most famous: A Treatise Concerning Religious Affections, The Life of David Brainerd, and his sermon "Sinners in the Hands of an Angry God."
What's more, with the Logos edition, the writings and sermons in this vast corpus of Edwards' works are quickly accessible and easy to use. Now, the text of famous sermons—such as "Sinners in the Hands of an Angry God"—and his most famous quotations are not only completely searchable, they are also compatible with the rest of your Logos library. Reading, studying, and enjoying the works of Jonathan Edwards has never been easier!
Key Features
Memoirs of Jonathan Edwards
Henry Rogers' "Essay on the Genius and Writings of Jonathan Edwards"
Complete family tree and list of descendants of Jonathan Edwards
Letters and correspondence
Praise for the Print Edition
Edwards was a man born out of time, whose contributions were so prescient of the modern age that the present day is only just beginning to catch up with him.
—Paul Helm
Jonathan Edwards is in a class by himself in American history, perhaps in the history of Christendom . . . The God-enthralled vision of Jonathan Edwards is rare and necessary, because its foundations are so massive and its fruit so beautiful. May the Lord himself open our eyes to see it . . . and be changed.
Edwards was extraordinary. By many estimates, he was the most acute early American philosopher and the most brilliant of all American theologians.
—George Marsden
No man is more relevant to the present condition of Christianity than Jonathan Edwards.
All his life he fed his soul on the Bible; and all his life he fed his flock on the Bible. Humanly speaking, he had a unique gift for making ideas live by the luminous precision with which he expounded them.
Pore through those pages of Edwards's great book, and you will find much to enlighten your mind and warm your heart. Indeed, you will find truths that will bring you joy from now throughout eternity.
—Mark Talbot
America's most important and original philosophical theologian.
—William Wainwright
One of the most holy, humble and heavenly-minded men, that the world has seen, since the apostolic age.
—Ashbel Green, President of the College of New Jersey (Princeton University), 1829
The profoundest reasoner, and the greatest divine . . . that America ever produced.
—Samuel Davies, 1759
Product Details
Title: The Select Works of Jonathan Edwards
Author: Jonathan Edwards
Publisher: Banner of Truth Trust
Volumes: 2
Pages: 1,897
Memoirs of Jonathan Edwards
A Careful and Strict Inquiry into the Prevailing Notions of the Freedom of the Will
Dissertation on the End for which God Created the World
A Dissertation on the Nature of True Virtue
The Great Christian Doctrine of Original Sin Defended
A Treatise Concerning the Religious Affections
Narrative of Surprising Conversions
Thoughts on the Revival of Religion in New England
Inquiry Concerning Qualifications for Communion
Misrepresentations Corrected and Truth Vindicated, In Reply to the Rev. Solomon Williams
A History of the Work of Redemption
Five Discourses on the Soul's Eternal Salvation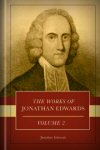 Twenty nine sermons, including "Sinners in the Hands of an Angry God"
Eighteen Theological Discourses
Distinguishing Marks of a Work of the Spirit of God
An Humble Attempt to Promote Explicit Agreement
Life and Diary of the Rev. David Brainerd
Observations on Important Theological Subjects
Remarks on Important Theological Controversies
Observations on Angels
Types of the Messiah
Notes on the Bible
Seventeen Occasional Sermons
About Jonathan Edwards
Jonathan Edwards was born in 1703 in East Windsor, Connecticut to Timothy and Esther Edwards. He began his formal education at Yale College in 1716, where he encountered the Calvinism that had influenced his own Puritan upbringing. In 1727, he was ordained as minister of the church in Northampton, Massachusetts. The First Great Awakening began in Edwards' church three years later, which prompted Edwards to study conversion and revival within the context of Calvinism. During the revival, Edwards preached his most famous sermon, "Sinners in the Hands of an Angry God," and penned many of his most popular works, including The Distinguishing Marks of a Work of the Spirit of God, A Treatise Concerning Religious Affections, and The Life of David Brainerd. When the revival subsided, the church of Northampton became increasingly suspect of Edwards' strict requirements for participation in the sacraments. Edwards left Northampton in 1750 to become a minister at a missions church in Stockbridge, Massachusetts. In 1757, Edwards reluctantly became president of the College of New Jersey (Princeton University), where he hoped to complete two major works—one that expanded his treatise on the history of redemption, and the other on the harmony of the Old and New Testaments. His writing ambitions were interrupted by his death in 1758, when he died of complications stemming from a smallpox inoculation.
More details about these resources