Select Works of Archibald Boyd (8 vols.)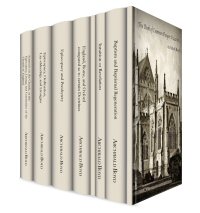 Select Works of Archibald Boyd (8 vols.)
•
Runs on Windows, Mac and mobile.
$24.00
Reg.: $69.95
Print: $176.42
* Projected price. Future bids may change this price.
Place Your Bid!
Click on the highest price you'd pay. If the final price is lower, that's what you'll pay.
Overview
In the eighteenth century, multiple ecclesiological disputes erupted between the Church of England and its Presbyterian counterparts. Among the most important was a dispute over ecclesiology. Archibald Boyd, the Anglican perspective's leading apologist, addressed the issue at length in lectures, systematic treatises, and letters. The Select Works of Archibald Boyd collection comprises Boyd's most important work on the issue. It includes Boyd's lectures on the The Book of Common Prayer, as well as his early work on the offices, ceremonies, and rites of the Anglican Church. This collection also comprises Boyd's later, and more systematic and extensive theological works on ecclesiology, baptism, and basic Christian doctrine.
With the Logos editions, these valuable volumes are enhanced by amazing functionality and features. Scripture and ancient text citations link directly to English translations and original-language texts, and important terms link to dictionaries, encyclopedias, and a wealth of other resources in your digital library. Perform powerful searches with the Topic Guide to instantly gather relevant biblical texts and resources. Tablet and mobile apps let you take the discussion with you. With Logos Bible Software, the most efficient and comprehensive research tools are in one place so you get the most out of your study.
Key Features
Presents reflection and study on core Anglican doctrines from a leading Anglican apologist
Provides detailed insights and systematic treatment of the Anglican Church's ecclesiology and liturgy
Contains key texts that contributed to Anglican-Presbyterian controversies in nineteenth century England
Individual Titles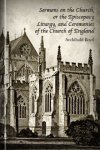 To help Anglican laity understand the polity of their church, Archibald Boyd composed these four sermons with the hope that congregates would see the scriptural foundations of the Anglican Church's governing structure. Each sermon discusses a different aspect of the Church's codified norms including, formulaic prayers, rites and ceremonies, the episcopacy, and the characteristics of a true Christian church. Boyd's sermons are informative in nature, but also employ an apologetic stance. The combination enables him to explain church rules and structures clearly while firmly, but respectfully, answering opponents of the Church of England's ecclesiological polity.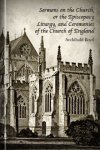 Archibald Boyd's Episcopacy, Ordination, Lay-eldership, and Liturgies expands and further develops the sermons found in Sermons on the Church. This volume is more contentious—though still respectful—in tone, and more thorough in its arguments, research, and answers to objections. Composed as letters, Boyd's work addresses the spirit of dissent he believes exists among his opponents, and then examines the episcopacy, the apostolic succession of ordination, lay-eldership, and the power of the Church to establish liturgy.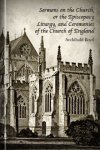 Episcopacy and Presbytery is Archibald Boyd's systematic treatment of the formal observances, offices, and ceremonies of the Anglican Church. Citing the ongoing controversy between Boyd and dissidents of the Anglican Church, this text maintains an apologetic tone but also provides a mature, fully articulated explanation the Church of England's polity and liturgy. He roots each aspect of Anglican polity and liturgy in the biblical witness and then further substantiates them in church tradition by examining their existence and practice throughout church history.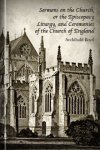 In England, Rome, and Oxford Compared as to Certain Doctrines Archibald Boyd uses specific Scripture passages as touchstones for contrasting core doctrines between his own church, the Church of England, the Roman Catholic Church, and other protestant groups in England. The doctrines, many of which remain contentious today, include justification, the sacraments, church unity, the nature of Christian truth, church tradition, Scripture, and authority, as well as Christology.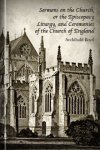 The History of the Book of Common Prayer explains why the Anglican Church's liturgical guide came into existence. Noting that the early church was "predisposed" toward a liturgical form of worship based on written documents, Boyd explains how Christians inherited a formulaic mode of worship and how the Book of Common Prayer evolved out of the church's practices—practices that date back to the apostolic era. Thus, the lecture is not only historic in scope, but is also a justification of the Anglican Church's use of The Book of Common Prayer.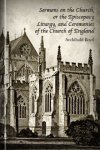 Arguing that "the tendency of modern thought is to elevate reason above revelation—to make truth the result of mere investigation and deduction, rather than of God's communications to man" Archibald Boyd shows in Intuition or Revelation? why Scripture is a more trustworthy source for truth than human reason. Addressing the concerns of his own nineteenth-century context—concerns that remain pertinent today—Boyd's work is a response to the belief that Scripture was no longer needed or useful in the burgeoning modern world.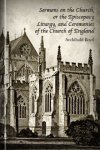 Originally given as a series of lectures, Baptism and Baptismal Regeneration, was written, to present a clear and comprehensive articulation of baptism as it is understood in the Church of England. While its original format prevents it from being a "systematic" treatise in the true sense, it nonetheless contains all of the components of a proper statement of doctrinal theology, including arguments from Scripture, extensive interaction with the church's historical tradition, and thorough understanding of Anglican liturgical practices. All aspects of baptism are covered—including infant baptism and baptismal regeneration—and the objections of opponents are given due consideration.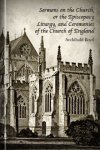 This short, adapted lecture, simply entitled The Book of Common Prayer: A Lecture explores the nature, function, and historical veracity of the Anglican Church's liturgical guide—The Book of Common Prayer. Leaving behind the apologetic tone, Boyd's intention is explanatory and focuses exclusively on helping his readers understand how important the book is for the Anglican community.
About Archibald Boyd
Archibald Boyd (1803—1883) was dean of Cathedral Church of St. Peter at Exeter, England. He was educated at Trinity College in Dublin, and was noted for his persuasive preaching, moderate evangelicalism, and his ecclesiological controversies with Irish Presbyterians. He published and lectured extensively on this debate, and became known as an able apologist for the Church of England and a leading figure in late nineteenth-century Anglicanism.