Anthony Hoekema Collection (7 vols.)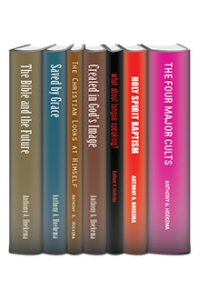 Overview
This collection gathers seven popular and enduring works from prolific writer and Reformed theologian Anthony A. Hoekema. Throughout these texts Hoekema brings both his compassionate council from his years as a pastor as well as his erudite expertise from his 25 years of work in academia as a professor of Bible and systematic theology at Calvin Theological Seminary. In books like Saved by Grace, The Christian Looks at Himself, and Created in God's Image, Hoekema speaks of identity in Christ with experience from the trenches of ministry supported by a scholarly background in biblical theology. In The Bible and the Future, What about Tongue-Speaking?, Holy Spirit Baptism, and The Four Major Cults, he brings clear biblical answers to controversial questions within the church today.
Studying Hoekema's work with Logos streamlines and enhances your study. Scripture citations link directly to English translations, and important terms link to dictionaries, encyclopedias, and a wealth of other resources in your digital library. Bolster your study of Hoekema's work by cross-referencing and comparing with an extensive library of Reformed scholarship. Take your study with you using tablet and mobile apps. With Logos Bible Software, the most efficient and comprehensive research tools are in one place, so you get the most out of your study.
Key Features
Includes seven popular works from Reformed minister and professor Anthony A. Hoekema
Addresses issues of Christian identity with compassion and erudition
Applies biblical answers to controversial questions within the modern church.
Individual Titles

Writing from the perspective that the coming of God's kingdom is both present and future, Hoekema covers the full range of eschatological topics in this comprehensive biblical exposition. The two major sections of the book deal with inaugurated eschatology (the "already") and future eschatology (the "not yet"). Detailed appendix, bibliography, and indexes.
Anthony Hoekema brings to the study of biblical prophecy and eschatology a maturity that is rare among contemporary works on the subject. Free of sensationalism, he evinces a reverence for the Scriptures and a measured scholarship . . . one of the best studies on eschatology available.
—Christianity Today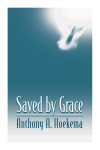 A comprehensive, dynamic, and eminently practical presentation of the biblical teaching on salvation. In discussing the facets of the working out of salvation—the role of the Spirit, union with Christ, the gospel call, regeneration, conversion, repentance, and so on—Hoekema does away with the classical ordo salutis ("order of salvation") by viewing these facets largely as simultaneous aspects in the process of salvation rather than sequential steps on the way to salvation.
In a day when thoroughgoing study of the doctrine of salvation has been jettisoned as impractical and irrelevant by the church at large, Saved by Grace serves an essential purpose. . . . If you want your mind challenged by the lucid exposition of Scripture in relationship to the technicalities of God's saving work, if you want your passion rekindled regarding the manifold grace of God in the salvation of sinners, this book is for you. Buy it. Absorb it. Make its contents the preeminent message of your ministry.
—Reformation and Revival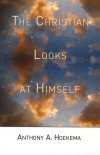 The Christian Looks at Himself addresses the self-worth and self-image of Christians. Anthony Hoekema constructs a biblical vision of personal identity for Christians, saved by grace. We are new creations, not sinless or perfect, but loved by God nonetheless. Hoekema teaches Christians to see themselves in the same positive light that God sees us, and offers strategies for preachers and teachers to build up this essential self-image in Christian community.
According to Scripture, humankind was created in the image of God. Hoekema discusses the implications of this theme, devoting several chapters to the biblical teaching on God's image, the teaching of philosophers and theologians through the ages, and his own theological analysis. This text is suitable for seminary-level anthropology courses, yet accessible to educated laypeople. It includes an extensive bibliography, and is fully indexed.
In this enlightening and scholarly work, Hoekema reappraises anthropology in the light of Scripture and Christian tradition. His contention is that the image of God in humanity is not lost through sin but instead is perverted. . . . This book can be recommended as an important and timely contribution to theological anthropology. It is both historically informative and biblically based.
—Interpretation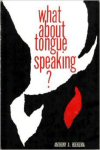 What about Tongue-Speaking?
Author: Anthony A. Hoekema
Publisher: Eerdmans
Publication Date: 1966
Pages: 161
In What about Tongue-Speaking? Hoekema presents a sensitive and balanced critique of this controversial subject. Using both the writings of Pentecostal theologians as well as the works of historical theologians and modern psychologists, he attempts to construct a biblical theology of speaking in tongues and spiritual baptism.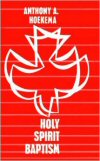 Holy Spirit Baptism
Author: Anthony A. Hoekema
Publisher: Eerdmans
Publication Date: 1972
Pages: 101
In Holy Spirit Baptism, Reformed theologian Anthony Hoekema develops a balanced, biblical perspective of the baptism of the Holy Spirit, and its role in sacrament, regeneration, and empowerment.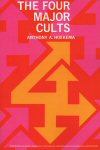 In this volume, Anthony Hoekema presents the doctrinal teachings of Mormonism, Seventh-Day Adventism, Christian Science, and Jehovah's Witnesses using exclusively primary sources. He then outlines why he sees each as fundamentally incompatible with the core doctrines of Christianity.
Product Details
Title: Anthony Hoekema Collection
Author: Anthony A. Hoekema
Publisher: Eerdmans
Volumes: 7
Pages: 1,967
About the Author
Anthony A. Hoekema (1913–1988) was a Reformed minister and theologian. Born in the Netherlands, his family immigrated to the United States when he was 10 years old. He earned his BA from Calvin College, his MA from the University of Michigan, and his ThD from Princeton Theological Seminary. At Calvin College, he was associate professor of Bible for two years and professor of systematic theology for 21 years.
More details about these resources