中文聖經新譯本(繁體)Chinese New Version Bible: Traditional (CNVT)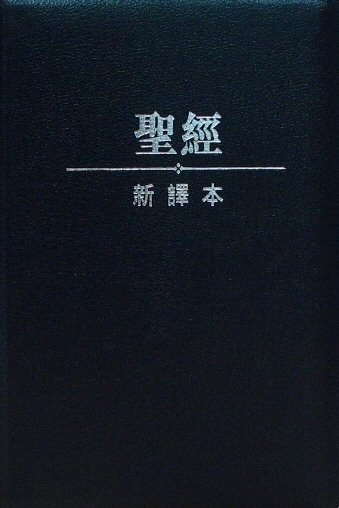 中文聖經新譯本(繁體)Chinese New Version Bible: Traditional (CNVT)
Runs on Windows, Mac and mobile.
Your Custom Discount
Reg. Price $19.95
Pre-order Price $11.95
Your Price $11.95
You Save $8.00 40%
Your Price
What's Pre-Pub?
$11.95
Reg.: $19.95
Print: $25.95
內容簡介Overview
The Chinese New Version Bible (CNV) (聖經新譯本) is a completely new translation of the Bible in traditional Chinese. It was completed by a team of 50 Chinese biblical scholars from the 1970's until 2001. These Chinese biblical scholars are experts in the original languages and had their translation done directly from the best available Hebrew, Aramaic, and Greek texts into modern Chinese.
The CNV is a faithful translation of the original biblical texts, using contemporary easy-to-read Chinese for an essentially evangelical faith with a view of exalting Christ at the very process of translation. First released in 1992, then upgraded in 2002, the CNV Bible has now become one of the most popular and welcomed versions of the Bible among worldwide Chinese churches and Christians.
With Logos, every word is essentially a link! Scripture references link directly to the Bibles in your library—both the original language texts and English translations and double-clicking any word automatically opens your lexicons to the relevant entry. With Logos, you can quickly move from the table of contents to your desired content. What's more, you can read the CNV side-by-side with your other Chinese or English Bibles or the original language texts.
主要特色Key Features
Translated from the original Hebrew, Aramaic, and Greek
Written in traditional Chinese
各界好評Praises from others
The new translation of the Bible is the elite in the twentieth century.
—Chen Qian, pastor, Chinese Evangelical Free Church
[The] new translation of the Bible text is very modern, vivid, and easy to read, and many places are closer to the meaning of the original text.
—Tang Zhaoqi, honorary pastor, Tsung Tsin Christian Shau Kei Wan Church
[The] 'new Bible translation' of modern terminology and rigorous translation, allows us to more accurately grasp the meaning of the Scriptures.
—Jason Yeung, China Graduate School of Theology
. . . the wording is clear and understandable, translated loyal to the original, and meet[s] the needs of the twenty-first-century Chinese Church; To seriously understand God's Word, the new translation of the Bible cannot be ignored.
—Yang Yongchang, president, Evangelical Theological Seminary
詳細資料Product Details
書名Title: 中文聖經新譯本(繁體)Chinese New Version (CNVT)
版本Edition: 2nd
出版社Publisher: 環球聖經公會
出版日期Publication Date: 2005
頁數Pages: 1,439
關於環球聖經公會About Worldwide Bible Society
The Worldwide Bible Society, originally The New Chinese Bible Center, was founded in 1972 in an effort to translate the Bible from the original texts to the Chinese language. In 1976 it published the Chinese New Version New Testament, and in 1992 it published both Testaments. Today the organization delivers Bibles to mainland Chinese pastors, prisoners, followers, and nonbelievers.
試閱Sample Pages