The Works of W. D. Conybeare (3 vols.)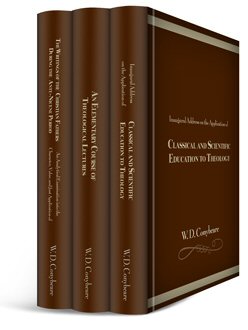 Overview
Drawing on a rich heritage of spiritual insight from his father and grandfather before him, William Daniel Conybeare continues the Conybeare tradition by offering an inquisitive look into Scripture and the writings of the early Church Fathers presenting a sound exegesis and interpretation of the works. His thorough and analytical approach, pursued through a series of thought-provoking lectures and addresses given during his tenure at the University of Oxford and as a guest lecturer at Bristol College are now collected in The Works of W. D. Conybeare.
With Logos Bible Software, Scripture passages appear on mouse-over, and all cross-references link to the other resources in your digital library, making this collection powerful and easy to access—a rich supplement to any study of the early church or biblical criticism. Perform comprehensive searches by topic or Scripture reference—finding, for instance, every mention of "creation" or "scientific."
Key Features
Inaugural address at Bristol College
Bampton Lecture series from 1839
Introductory essays on theological topics
Product Details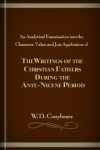 Unexpectedly appointed as Bampton Lecturer in 1839 at the University of Oxford, W. D. Conybeare took on the position with zeal, delivering eight critical and thought-provoking addresses during his tenure. This series of divinity lectures examines the writings of ante-Nicene Church Fathers and councils and offers a critical eye to this early church period.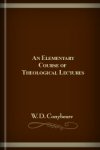 Intended to be a gateway for students to explore deeper theological topics, this three-part lecture series was presented at Bristol College from 1831 to 1833 as part of the course of theological instruction, and in the print edition, appended with an essay on grammatical principles of the Semitic languages. Conybeare takes on the evidences and doctrine of natural religion and the evidences of Christianity, and provides a survey of biblical criticism. He also offers an ecclesiastical history and an overview of the Church of England's doctrines to round out his lecture series.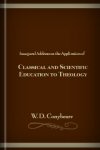 An inaugural address heralding the addition of a theological lectures course at Bristol College. Conybeare provides an overview of Bristol College's general design and the reasons behind establishing the lectures. He addresses doctrinal and theological matters, paying special attention to natural and science, his specialty, and how it applies and interacts with theology.
About W. D. Conybeare
William Daniel Conybeare (1787–1857) was an English geologist and clergyman. He was the rector of Sully and the vicar of Axminster before being appointed as dean of Llandaff in 1845.