Baker Academic Old Testament Bundle (29 vols.)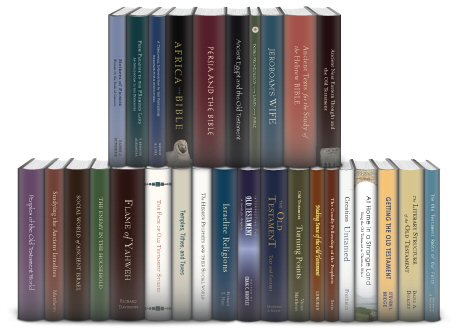 Baker Academic Old Testament Bundle (29 vols.)
•
Runs on Windows, Mac and mobile.

Overview
The Baker Academic Old Testament Bundle contains 29 volumes of recent, in-depth Old Testament commentary and research. The bundle is comprised of three collections:
This collection explores Christianity's roots, examining the character of God, the cultural and historical contexts in which Old Testament books were written, and the formation of the canon. It also takes on the Pentateuch, laying a foundation for studying the rest of Scripture and includes extensive background studies on Old Testament times, covering topics from archaeology to sociology and weaving together a tapestry that fully describes the ancient world. Authors such as Andrew Sloane and Victor H. Matthews take on the Old Testament's essential topics—ethics, for example, and the idea of narrative— rounding out the collection's study of these essential and foundational texts.
The Logos Bible Software edition of the Baker Academic Old Testament Bundle is designed to encourage and stimulate your study and understanding of the Bible. Scripture passages link directly to your English translations and original-language texts, and important theological concepts link to dictionaries, encyclopedias, and a wealth of other resources in your digital library. In addition, you can perform powerful searches by topic and find what other authors, scholars, and theologians have to say about the Old Testament.
Key Features
Extensive background studies on Old Testament times and culture
Interpretation and exegesis of the Old Testament texts
Examination of the Pentateuch as a foundation for Scripture
Individual Titles
Product Details
Title: Baker Academic Old Testament Bundle (29 vols.)
Publisher: Baker Academic
Volumes: 29
Pages: 9,228