Baker Academic Old Testament Bundle (29 vols.)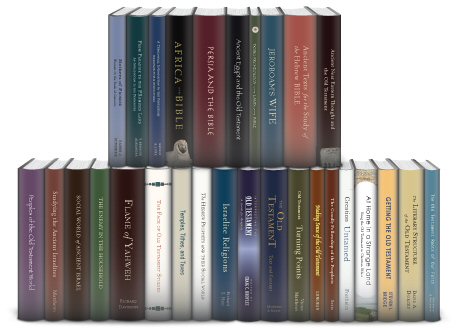 Baker Academic Old Testament Bundle (29 vols.)
•
Runs on Windows, Mac and mobile.
Overview
The Baker Academic Old Testament Bundle contains 29 volumes of recent, in-depth Old Testament commentary and research. The bundle is comprised of three collections:
This collection explores Christianity's roots, examining the character of God, the cultural and historical contexts in which Old Testament books were written, and the formation of the canon. It also takes on the Pentateuch, laying a foundation for studying the rest of Scripture and includes extensive background studies on Old Testament times, covering topics from archaeology to sociology and weaving together a tapestry that fully describes the ancient world. Authors such as Andrew Sloane and Victor H. Matthews take on the Old Testament's essential topics—ethics, for example, and the idea of narrative— rounding out the collection's study of these essential and foundational texts.
The Logos Bible Software edition of the Baker Academic Old Testament Bundle is designed to encourage and stimulate your study and understanding of the Bible. Scripture passages link directly to your English translations and original-language texts, and important theological concepts link to dictionaries, encyclopedias, and a wealth of other resources in your digital library. In addition, you can perform powerful searches by topic and find what other authors, scholars, and theologians have to say about the Old Testament.
Key Features
Extensive background studies on Old Testament times and culture
Interpretation and exegesis of the Old Testament texts
Examination of the Pentateuch as a foundation for Scripture
Product Details
Title: Baker Academic Old Testament Bundle (29 vols.)
Publisher: Baker Academic
Volumes: 29
Pages: 9,228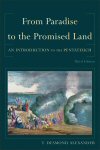 This text has been a popular introduction to the Pentateuch for more than 15 years, offering a unique alternative to the too-common critical approaches that focus on the books' composition over content. Instead of providing commentary for individual passages, T. Desmond Alexander takes a holistic view of the books, revealing the "big picture" and identifying prominent themes and connections between the Pentateuch and the New Testament. With this new edition, T. Desmond Alexander keeps the book fresh and relevant for contemporary students by updating the references and adding material that reflects recent pentateuchal research as well as his maturing judgments. The result is a revision that will prove valuable for many years to come.
There is no doubt that theology undergraduates and anybody who takes an interest in the riches of the Pentateuch are indebted to Alexander for providing us with a highly readable, informative, and at times even innovative book.
—Michael Widmer, Themelios
In this up-to-date and scholarly work, Alexander shows how the first five books of the Bible make sense and hang together. More than that, they lay the foundations of Christian theology so that no one can properly understand the rest of the Bible who has not come to terms with them. Alexander will be found to be a lucid and reliable guide to this vital part of Scripture.
—Gordon J. Wenham, Trinity College, Bristol
Two virtues about From Paradise to the Promised Land have especially struck me. One is the comprehensiveness of the way it seeks to help us grasp the Pentateuch. The other is the way Alexander shows us how different themes hold these books together—themes such as the sanctuary, kingship, and the land. Both these features open up possibilities in grasping the Pentateuch as a whole.
—John Goldingay, Fuller Theological Seminary
Desmond Alexander provides an introduction that considers the Pentateuch as a whole, both thematically and theologically. The Pentateuch is presented as a unity, yet the variety of topics within it receive substantial and penetrating treatment. It is the sort of study that many readers and their teachers have long wanted on this first section of the Old Testament.
—J. Gordon McConville, University of Gloucestershire
An excellent overview of major themes in the Pentateuch. . . . An excellent tool that should be used by anyone planning to preach or teach through these books.
—Biblical Booklist
[A] wealth of useful and accessible information on the Pentateuch. . . . This book is especially welcome as a solid introduction accessible to undergraduate students.
—Journal of the Evangelical Theological Society
A good literary introduction to the Pentateuch.
—The Bible Today
Eminently useful. . . . Studying the Pentateuch by means of commentaries can be compared to looking at the separate pieces of a jigsaw puzzle. While we may find something of interest in each piece, it is only when all the pieces are put together that we get the complete picture. Alexander puts the puzzle together in ways that bring the larger picture of the Pentateuch into a sharp, Christ-centered focus.
—Concordia Journal
T. Desmond Alexander is director of Christian training at Union Theological College in Belfast, Northern Ireland. From 1980 to 1999, he was lecturer in Semitic studies at the Queen's University of Belfast. His main field of research is the Pentateuch, about which he has written extensively in academic journals and books. Alexander also has a special interest in the relationship between the Old and New Testaments. He is the author of From Paradise to the Promised Land: An Introduction to the Main Themes of the Pentateuch and Abraham in the Negev, and he is a coeditor (with Brian S. Rosner) of the New Dictionary of Biblical Theology (IVP, 2000), available from Logos.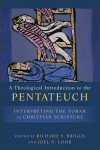 In this concise volume, a team of fresh Old Testament voices explores the theological dimensions of the Pentateuch and provides specific examples of critically engaged theological interpretation. This Pentateuch text is unique in that it emphasizes theological reading, serving as an affordable supplement to traditional introductory Pentateuch texts. Each chapter introduces theological themes and interpretative issues in interpretation then offers exegesis of one or two representative passages to model theological interpretation in practice. This useful text will be valued by students of the Old Testament and the Pentateuch as well as pastors. It honors Walter Moberly, whose approach is played out in the book.
Briggs and Lohr, along with their cowriters, have exploited the inheritance of their teacher Walter Moberly to engage with the best of historical-critical and literary approaches to each book of the Pentateuch. Both for the general landscape of theological perspectives on each book and for the exemplary exploration of a specific text (or two) in each book, this volume provides an essential introduction to the field of theological interpretation at the beginning of the Bible.
—Richard S. Hess, Earl S. Kalland Professor of Old Testament and Semitic Languages, Denver Seminary
It is extraordinary how theological interpretation has become a growth industry and has almost become a respectable enterprise—and certainly now a confident one. This is an urbane introduction to its nature, a suggestive theological introduction to each of the books of the Pentateuch. It matches the urbane elegance of Walter Moberly, who inspired it among colleagues and former students. Like Moberly's work, A Theological Introduction to the Pentateuch takes up big theological issues but anchors them in careful, detailed studies of particular passages. It thus illuminates on the macro scale and on the micro scale.
—John Goldingay, David Allan Hubbard Professor of Old Testament, Fuller Theological Seminary
A Theological Introduction to the Pentateuch is a well-proportioned and substantive introduction to the first five books of the Bible with hermeneutical guidance in the form of sample interpretation of key texts for each book. The book is nicely designed and executed—a valuable text for the classroom. It serves as an excellent tribute to Walter Moberly and his own exegetical work. Well done!
—Christopher R. Seitz, research professor of biblical interpretation, Wycliffe College, University of Toronto
Few portions of Scripture seem to yield such an unending discovery of riches and resources to scholar and layperson alike as do the five books of the Pentateuch. The essays in this volume add richly and discerningly to those discoveries. Happily, each writer moves beyond the necessary historical and literary questions in order to engage the text theologically. I highly recommend this volume of collected essays to any reader who is interested in pursuing theological interpretation of the biblical text.
—Victor P. Hamilton, professor emeritus of Old Testament studies, Asbury University
A penetrating primer on what it means to read the Pentateuch well as 'theologically interested interpreters'--and a lovely tribute to the probing insight and pedagogical skill of Walter Moberly by some of his former students and close associates. The authors offer full coverage of all five pentateuchal books along with sustained engagements of several key texts. The volume concludes with an appendix detailing the cumulative scope of Moberly's distinctive contributions to pentateuchal study.
—Stephen B. Chapman, associate professor of Old Testament, Duke University
Richard S. Briggs is the director of biblical studies and hermeneutics at Cranmer Hall, St. John's College, Durham University. He is the author of Words in Action: Speech Act Theory and Biblical Interpretation and Reading the Bible Wisely.
Joel N. Lohr is university chaplain and director of religious life at the University of the Pacific.