Zondervan Ethics and Apologetics Collection (6 vols.)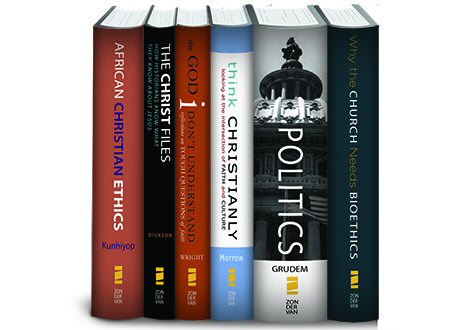 Zondervan Ethics and Apologetics Collection (6 vols.)
•
Runs on Windows, Mac and mobile.
Overview
How do we know Jesus really existed? What is the role of the Christian in regards to bioethics? Should Christians be involved in politics? The Zondervan Ethics and Apologetics Collection (6 vols.) presents 2,000 pages on these oft-debated topics. With contributors from various fields of scholarship, this collection seeks to grasp what the Word of God has to say about key ethical issues and what extra-biblical evidence exists to defend Christianity's claims about the life of Jesus.
The Zondervan Ethics and Apologetics Collection analyzes the theory of ethics, as well as current ethical issues in regards to sexuality, medicine, religion, politics, and more, and discusses the involvement Christians should have in these areas of life. This collection also addresses key apologetic issues. In The Christ Files, the author uses historical methods to examine Christianity's claims about Jesus in light of extra-biblical, ancient sources to determine if these claims are true. Two additional volumes emphasize the importance of faith when it comes to searching for specific answers to ethical and apologetic issues.
With the Logos edition of the Zondervan Ethics and Apologetics Collection you access an abundance of resources that offer applicable and insightful material for your study. You can easily search the subject of ethics or apologetics and access an assortment of useful resources and perspectives from a variety of authors and theologians.
Key Features
Christian perspectives on key ethical issues
Discussions on the role Christians should have in politics and bioethics
Examinations of Christianity's claims about the life of Jesus
Studies on the importance of faith
Product Details
Title: Zondervan Ethics and Apologetics Collection
Publisher: Zondervan
Volumes: 6
Pages: 2,000