Zondervan Practical Theology Collection (4 vols.)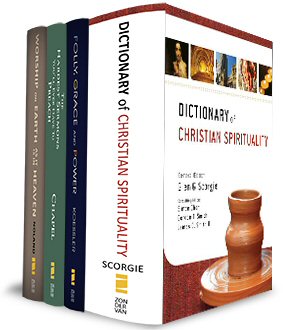 Zondervan Practical Theology Collection (4 vols.)
•
Runs on Windows, Mac and mobile.
Overview
The Zondervan Practical Theology Collection presents contemporary insights to key Christian disciplines. In four volumes, the collection examines Christian spirituality, worship, and the purpose of preaching the Word of God. Dictionary of Christian Spirituality analyzes a wide range of topics relating to spirituality including the origins, development, and contemporary expressions, as well as key concepts and concerns. Worship on Earth as It Is in Heaven addresses various perspectives on the discipline of worship and gives practical insights on how to worship. Two additional volumes are on the subject of preaching. They study the purpose of preaching and the importance of communicating the gospel message so that pastors may effectively speak to their congregations on God's behalf. Whether you are a pastor or layperson, each volume in the Zondervan Practical Theology Collection provides you personal ways to grow in your walk with God and practical ways to positively share God's Word with others, regardless of the circumstances.
The Logos edition of these important theological works from Zondervan is fully searchable and easily accessible. Scripture passages are linked directly to your English translations and Greek and Hebrew texts, and important theological concepts are linked to dictionaries, encyclopedias, and the wealth of resources in your digital library. Students and scholars, theologians and pastors, and interested laypersons will benefit enormously from the books in the Zondervan Practical Theology Collection (4 vols.).
Key Features
Studies in the subjects of spirituality, worship, and preaching
Provides a biblical, contemporary, and relevant analysis on each subject
Perfect for the pastor and layperson alike
Product Details
Title: Zondervan Practical Theology Collection
Publisher: Zondervan
Volumes: 4
Pages: 1,604