Zondervan Counterpoints Collection Upgrade (3 vols.)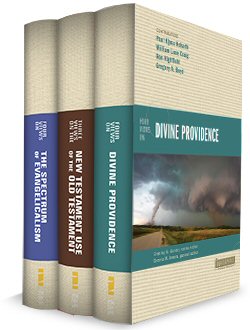 Zondervan Counterpoints Collection Upgrade (3 vols.)
•
Runs on Windows, Mac and mobile.
Overview
Divine providence, evangelicalism, the relation of Old and New Testament texts—these are some key areas of concern for many in the Church. With contributing authors from varying theological backgrounds, the Zondervan Counterpoints Collection Upgrade (3 vols.) is an invaluable set of resources for Christians today, focusing on these topics. It provides a forum for comparison and critique of different views on issues important to Christians.
The volumes in this unique collection lay out three or four separate views on a theological matter, giving the reader the chance to weigh the many sides that can arise on a particular issue. All views presented come from extensive research completed by respected biblical scholars and theologians
The advantage of this collection is huge: the thought-provoking and varying points of view presented offer great soil with which one can cultivate a sound biblical foundation. Whether you are a student, pastor, teacher, youth worker, or layperson, these volumes are a fantastic tool for understanding contemporary Christian issues you may face today in the light of solid scriptural truth.
This Zondervan collection provides a solid foundation for understanding sound biblical doctrine. Now, with the Logos Bible Software edition, you can get instant access to these three volumes like never before. All Scripture references from the Zondervan Counterpoints Collection Upgrade (3 vols.) are linked to the Bibles in your library, providing immediate context for the text. Even better, important theological concepts are linked to dictionaries, encyclopedias, and the wealth of resources in your digital library.
Key Features
Addresses varying perspectives on divine providence, evangelicalism, and the relation of Old and New Testament texts
Compares and critique different views
Includes contributions from an assortment of scholars and theologians
Product Details
Title: Zondervan Counterpoints Collection Upgrade
Publisher: Zondervan
Volumes: 3
Pages: 752
Individual Titles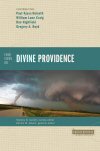 Questions about divine providence have preoccupied Christians for generations. Are people elected to salvation? For whom did Jesus die? This book introduces readers to four prevailing views on divine providence, with particular attention to the question of who Jesus died to save (the extent of the atonement) and if or how God determines who will be saved (predestination). But this book does not merely answer readers' questions.
Four Views on Divine Providence helps readers think theologically about all the issues involved in exploring this doctrine. The point-counterpoint format reveals the assumptions and considerations that drive equally learned and sincere theologians to sharp disagreement. It unearths the genuinely decisive issues beneath an often superficial debate. Volume contributors are:
Paul Helseth: God Causes All Things
William Lane Craig: God Directs All Things
Ron Highfield: God Controls by Liberating
Gregory Boyd: God Limits His Control
Each author explains his position, which is critiqued by the other three authors. The interactive and fair-minded nature of the counterpoints format allows the reader to consider the strengths and weaknesses of each view and draw informed, personal conclusions. Introductory and closing essays by Dennis Jowers give relevant background and guide readers toward their own informed beliefs about divine providence.
Paul Kjoss Helseth (PhD, Marquette University) is Professor of Christian Thought at Northwestern College in St. Paul, MN. He is the author of "Right Reason" and the Princeton Mind: An Unorthodox Proposal, and has co-edited and contributed to Beyond the Bounds and Reclaiming the Center.
William Lane Craig (PhD, University of Birmingham, England) is Research Professor of Philosophy at Talbot School of Theology, Biola University and lives in Marietta, GA.
Ron Highfield (BA, MTh, Harding University; MA, PhD, Rice University), Professor of Religion at Pepperdine University, is the author of Great is the Lord: Theology for the Praise of God
Gregory A. Boyd is the founder and senior pastor of Woodland Hills Church in St. Paul, MN, and is Founder and President of Christus Victor Ministries. He was Professor of Theology at Bethel College in Minnesota for sixteen years. He is a national and international speaker at churches, colleges, conferences, and retreats, and has appeared on numerous radio and television shows.
Dennis Jowers is Associate Professor of Theology and Apologetics at Faith Evangelical Seminary in Tacoma, Washington.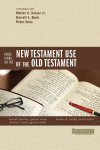 To read the New Testament is to meet the Old Testament at every turn. But exactly how do Old Testament texts relate to their New Testament references and allusions? Moreover, what fruitful interpretive methods do New Testament texts demonstrate? Leading biblical scholars Walter Kaiser, Darrel Bock, and Peter Enns each present their answers to questions surrounding the use of the Old Testament in the New Testament.
This volume introduces three approaches presently employed in the study of the uses of the Old Testament in the New Testament, especially in those instances where the New Testament authors discern the fulfillment of a prophetic element in the Old Testament text. The foundational issue concerns the relationship between an Old Testament author's meaning and the meaning of that same passage when it is used by a New Testament author. Contributors address elements such as divine and human authorial intent, the context of Old Testament references, and theological grounds for an interpretive method. Each author applies his framework to specific texts so that readers can see how their methods work out in practice. Each contributor also receives a thorough critique from the other two authors. A one-stop reference for setting the scene and presenting approaches to the topic that respect the biblical text, Three Views on the New Testament Use of Old Testament gives readers the tools they need to develop their own views on this important subject.
Walter C. Kaiser Jr. (PhD, Brandeis University) is Distinguished Professor Emeritus of Old Testament and President Emeritus of Gordon-Conwell Theological Seminary in South Hamilton, Massachusetts. Dr. Kaiser has written over forty books, including Toward an Exegetical Theology: Biblical Exegesis for Preaching and Teaching, The Messiah in the Old Testament, and The Promise-Plan of God, and coauthored An Introduction to Biblical Hermeneutics: The Search for Meaning.
Darrell L. Bock (PhD, University of Aberdeen) is Professor of New Testament at Dallas Theological Seminary.
Peter Enns is a Reformed Evangelical Christian and a biblical scholar. He is a frequent contributor to journals and encyclopedias, and the author of several books, including Exodus in the NIV Application Commentary and Inspiration and Incarnation: Evangelicals and the Problem of the Old Testament.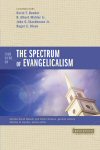 Four Views on the Spectrum of Evangelicalism compares and contrasts four distinct positions on the current fundamentalist-evangelical spectrum in light of the history of American fundamentalism and evangelicalism.
The contributors each state their case for one of four views on the spectrum of evangelicalism:
Kevin T. Bauder: Fundamentalism
R. Albert Mohler Jr.: Conservative/confessional evangelicalism
John G. Stackhouse Jr.: Generic evangelicalism
Roger E. Olson: Postconservative evangelicalism
Each contributor defines evangelicalism, locates his view in historical context, and discusses how he understands Scripture and its authority. To illustrate the differences, each addresses the three issues recently contested within evangelicalism:
The question of Christian cooperation illustrated by Evangelicals and Catholics Together and the Manhattan Declaration
The question of doctrinal boundaries raised by open theism, a debate that has shaken denominations, schools, and the Evangelical Theological Society in the 1990s and 2000s
Penal substitutionary atonement—a key doctrinal issue related to the gospel
Each author explains his position, which is critiqued by the other three authors. The interactive and fair-minded nature of this format allows the reader to consider the strengths and weaknesses of each view and draw informed, personal conclusions.
Collin Hansen (MDiv, Trinity Evangelical Divinity School) is Editorial Director for the Gospel Coalition. Formerly an associate editor for Christianity Today, he is the author of Young, Restless, Reformed and coauthor with John Woodbridge of A God-Sized Vision. He has written for Books & Culture, Tabletalk, Leadership, and Christian History & Biography. He has appeared as a commentator on Fox News, and his work has been featured in Time magazine.
Andrew David Naselli (PhD, Bob Jones University; PhD, Trinity Evangelical Divinity School) is Research Manager for D. A. Carson and Administrator of the journal Themelios. He has taught New Testament Greek at the undergraduate and graduate levels, and he currently teaches exegesis and theology as adjunct faculty at several seminaries. He is the author of Let Go and Let God? A Survey and Analysis of Keswick Theology.
Kevin Bauder (DMin, Trinity Evangelical Divinity School; PhD, Dallas Theological Seminary) is past President of and current Research Professor of Systematic and Historical Theology at Central Baptist Theological Seminary, Minneapolis. He is a general editor of One Bible Only? Examining Exclusive Claims for the King James Bible.
R. Albert Mohler Jr. (PhD, Southern Baptist Theological Seminary), is President and Joseph Emerson Brown Professor of Christian Theology at The Southern Baptist Theological Seminary. He is the author of several books, including Words from the Fire: Hearing the Voice of God in the 10 Commandments, and is a contributor to Is Hell for Real: Or Does Everyone Go to Heaven?
John G. Stackhouse Jr. (PhD, University of Chicago) is Sangwoo Youtong Chee Professor of Theology and Culture at Regent College. He is the author or editor of eleven books, including Making the Best of It: Following Christ in the Real World. He is a former president of the Canadian Evangelical Theological Association.
Roger E. Olson (PhD, Rice University) is Professor of Theology at George W. Truett Theological Seminary of Baylor University. He is the author of many books, including Questions to All Your Answers: The Journey from Folk Religion to Examined Faith, Reformed and Always Reforming: The Postconservative Approach to Evangelical Theology, and How to Be Evangelical without Being Conservative.
More details about these resources