The Works of David Clarkson (3 vols.)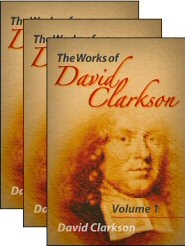 Overview
David Clarkson is one of the most prominent Puritan ministers of the seventeenth century, contemporary of John Owen, and John Bunyan. He worked closely with Owen, pastoring Owen's congregation after his death. He was known for combining sound doctrine with practical application. Clarkson's sermons and various publications are included in this new three-volume set, as well as his famous work against Catholicism, The Practical Divinity of the Papists, in which he argues for the supremacy of Scripture. Themes of the Reformation and other Protestant thinkers run throughout Clarkson's writing, establishing him among the Puritan fathers.
The Works of David Clarkson (3 Vols.) is a valuable contribution to any study of Puritan thinking. It will especially interest students, professors, and those wanting to know more about Puritan theology.
Key Features
Contains thirty-four sermons
Provides introductory biography on the life of David Clarkson
Includes indexes and notes
Individual Titles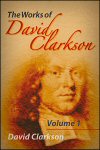 Sermons Include:
Of Original Sin
Of Repentance
Of Faith
Of Living by Faith
Of Dying in Faith
Of Living as Strangers
The Excellent Knowledge of Christ
Justification by the Righteousness of Christ
Men by Nature Unwilling to Come to Christ
The Lord the Owner of All Things
Hearing the Word
Of Taking Up the Cross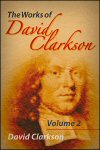 Sermons Include
The New Creature
Christ's Gracious Invitation to Sinners
Man's Insufficiency To Do Anything of Himself
Against Anxious Carefulness
Praying for Everything
God's End in Sending Calamities and Afflictions on His People
The Conviction of Hypocrites
Soul Idolatry Excludes Men Out of Heaven
The Children of God Should Not be Partakers with Others in Their Sins
Unconverted Sinners are Darkness
Of Christ Seeking Fruit, and Finding None
The Lord Rules Over All
Sinners Under the Curse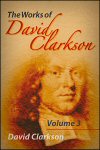 Sermons Include:
The Love of Christ
Christ Sacrifices
Christ's Dying for Sinners
Christ Touched with the Feeling of Our Infirmities
Of Coming Boldly unto the Throne of Grace
Of Christ's Making Intercession
Believer's Communion with the Father and Son
Public Worship to be Preferred Before Private
Also Includes:
The Practical Divinity of the Papists
Contents of the Preceding Treatise
General Index
Index of Scripture Texts
Product Details
Title: The Works of David Clarkson (3 Vols.)
Author: David Clarkson
Publisher: James Nichol
Volumes: 3
Pages: 1,343
About David Clarkson
David Clarkson was born in 1622 in England. He attended Cambridge University and was a pastor for most of his career. Clarkson pastored with John Owen, becoming pastor after Owen's death in 1683. He died in 1686.
More details about these resources