Studies in Historical and Systematic Theology (SHST) (8 vols.)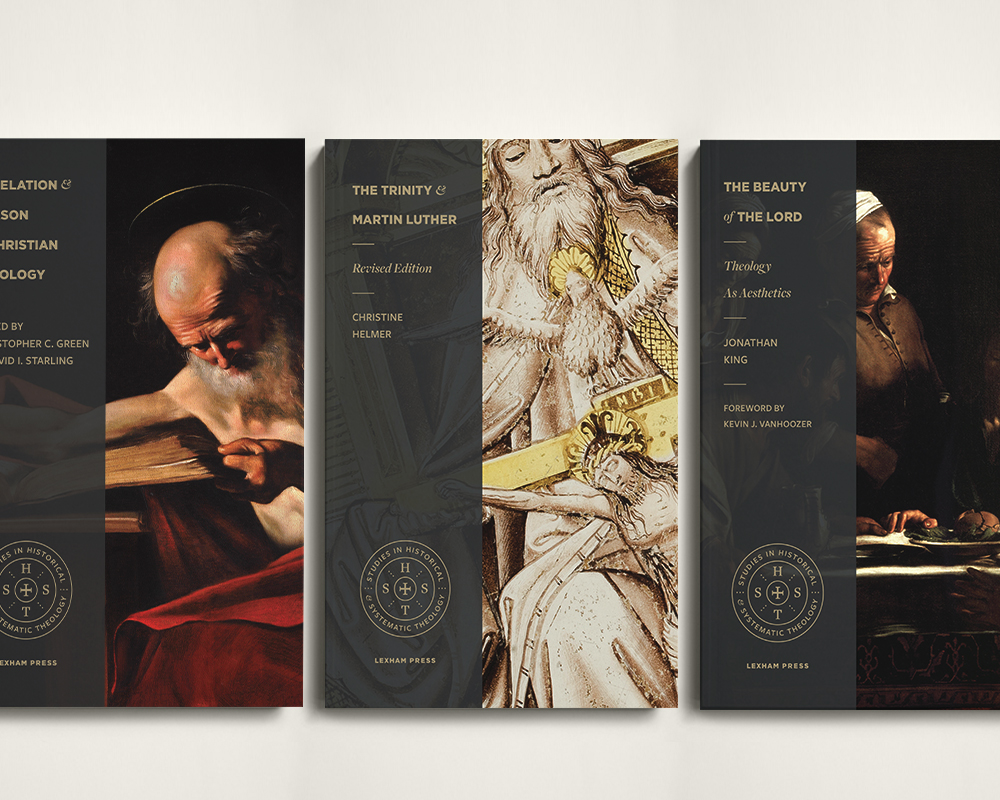 Studies in Historical and Systematic Theology (SHST) (8 vols.)
•
Runs on Windows, Mac and mobile.
Studies in Historical and Systematic Theology
Studies in Historical and Systematic Theology is a peer-reviewed series of contemporary monographs exploring key figures, themes, and issues in historical and systematic theology from an evangelical perspective. The first eight volumes in this series cover a broad range of topics, from aesthetics to theological hermeneutics, and engage directly with a number of significant theologians, including Martin Luther and Karl Barth.
Product Details
Series: Studies in Historical and Systematic Theology
Publisher: Lexham Press
Volumes: 8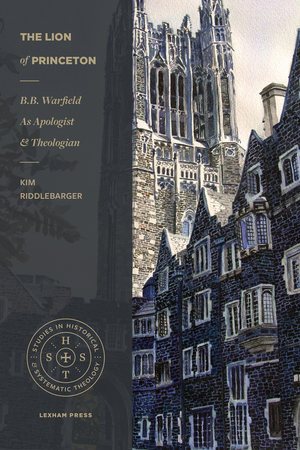 The Lion of Princeton: B.B. Warfield as Apologist and Theologian
Author: Kim Riddlebarger
Publisher: Lexham Press
Publication Date: 2014
Page Count: 336
Despite the resurging interest in his life and work, Warfield's views are often misunderstood. In The Lion of Princeton, Kim Riddlebarger investigates Warfield's theological, apologetical, and polemical writings, bringing clarity to the confusion that surrounds this key figure of the Princeton tradition.
Almost a century after his death, B.B. Warfield continues to command attention as a must-read theologian. Kim Riddlebarger's accounting of Warfield's philosophical influences raises again the question of the role of Scottish Common Sense Realism in the Princeton tradition, which many will dispute—but all who owe a debt to Warfield's vast erudition and evident devotion to Christ and the Scriptures will find much to enjoy in this portrait of the "Lion of Princeton."
—Fred G. Zaspel, author of The Theology of B.B. Warfield: A Systematic Summary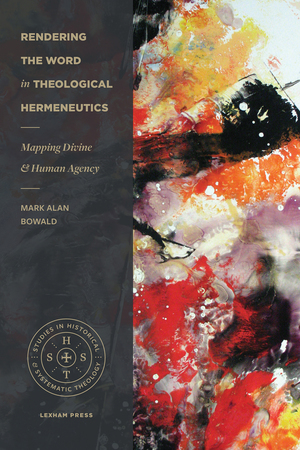 Rendering the Word in Theological Hermeneutics: Mapping Divine and Human Agency
Author: Mark Alan Bowald
Publisher: Lexham Press
Publication Date: 2015
Page Count: 264
What is the relationship between divine and human agency in the interpretation of Scripture? In Rendering the Word in Theological Hermeneutics, Mark Bowald asserts that this is a false dichotomy. We need not emphasize the human qualities of Scripture to the detriment of the divine, nor the other way around. We must rather approach Scripture as equally human and divine in origin and character, and we must read it with both critical rigor and openness to the leading of God's Spirit now and in the historic life of the church.
Rendering the Word is one of the most astute treatments of scriptural hermeneutics in recent years. It is a work of considerable theological perception, most of all in its clear-minded and penetrating analysis of the place and significance of divine agency in the interpretation of Scripture.
—John Webster, professor of divinity at the University of St Andrews, Scotland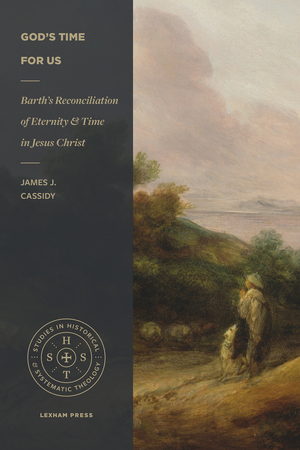 God's Time For Us: Barth's Reconciliation of Eternity and Time in Jesus Christ
Author: James J. Cassidy
Publisher: Lexham Press
Publication Date: 2016
Page Count: 194
According to James J. Cassidy, Karl Barth provides a thoroughly non-speculative approach to the question of how eternity and time relate. Contrary to abstract and philosophical approaches to the question, at the heart of Barth's answer stands the person of Jesus Christ. In Christ, God has time for us. In God's Time for Us, Cassidy explores Barth's system as a whole, addressing it through the concepts of eternity and time.
Time and eternity are central concepts in Christian theology, yet they are routinely misunderstood. This is not surprising, since time and eternity are profoundly difficult aspects of reality to grasp. Karl Barth did more than most theologians to explore and explicate time and eternity, and in Jim Cassidy's work we have a useful and reliable guide to his thought. This work will prove stimulating and constructive for theologians working both with and beyond Barth.
—Myk Habets, Head of Carey Graduate School, director of the R.J. Thompson Centre for Theological Studies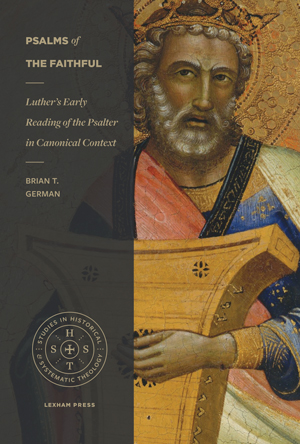 Psalms of the Faithful: Luther's Early Reading of the Psalter in Canonical Context
Author: Brian T. German
Publisher: Lexham Press
Publication Date: 2017
Page Count: 240
In Psalms of the Faithful, Brian German shows us Luther's reappraisal of the plain sense of Scripture. By following the canonical shaping of the Psalter, Luther refined his interpretive principles into a more finely grained hermeneutic. Luther inspires us to read the Psalms empathetically with ancient Israelites and early church fathers. He stirs us up to join the "faithful synagogue" in praying to and praising the Lord our God.
In this important work on the Psalter, Brian German deploys a fascinating marriage of twenty-first-century canonical-historical reading with an investigation into the sixteenth-century exegetical instincts of Martin Luther. A careful serial reading of the canonical shape of the Psalter "pressured" a remarkable theological and pastoral break-through for the Protestant Reformer. German's historically informed contribution opens up a fresh vista for theological exegesis in our day.
—Christopher Seitz, Senior Research Professor of Biblical Interpretation, Wycliffe College, University of Toronto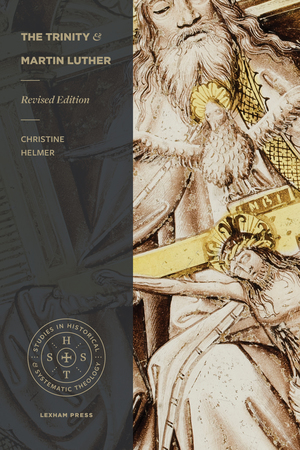 The Trinity and Martin Luther
Author: Christine Helmer
Publisher: Lexham Press
Publication Date: 2017
Page Count: 320
In The Trinity and Martin Luther, Christine Helmer uncovers Luther's trinitarian theology. The Trinity is the central doctrine of the Christian faith. It's not enough for dusty, ivory tower academics to know and understand it. Common people need the Trinity, too. Doctrine matters. Martin Luther knew this. But how did he communicate the doctrine of the Trinity to lay and learned listeners? And how does his trinitarian teaching relate to the medieval Christian theological and philosophical tradition?
All too long, Luther research has been shaped by the paradigms of the Luther Renaissance. Christine Helmer's The Trinity and Martin Luther is a challenge for these traditional views. According to her, Luther is more medieval, more philosophical, even more catholic than usually supposed. Combining intricate text analysis in different genres of Luther's work with a broader approach to their systematic impact, this book is a thrilling read.
—Volker Leppin, Professor of Church History, Universität Tübingen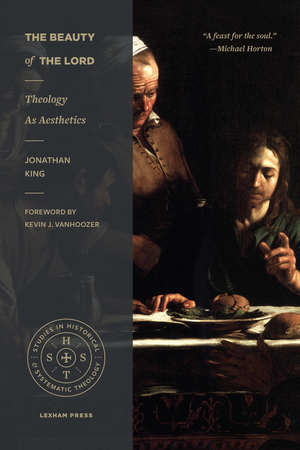 The Beauty of the Lord: Theology as Aesthetics
Author: Jonathan King
Publisher: Lexham Press
Publication Date: 2018
Page Count: 424
In The Beauty of the Lord, Jonathan King restores aesthetics as not merely a valid lens for theological reflection, but an essential one. Jesus, our incarnate Redeemer, displays the Triune God's beauty in his actions and person, from creation to final consummation. How can and should theology better reflect this unveiled beauty? The Beauty of the Lord is a renewal of a truly aesthetic theology and a properly theological aesthetics.
Truth and goodness are essential, but—in contrast with our forebears—beauty seems to have been marginalized in modern Reformed and evangelical theology. This volume is therefore a serious contribution, filling a lacuna in our systematic theology. Grounded in the triune Beauty, revealed consummately in Christ, and informed by Balthasar and other major interpreters of the catholic tradition, The Beauty of the Lord carves out its own unique place in reflection on theological aesthetics. A feast for the soul, this book will transform the way we think about God and his works.
—Michael Horton, J. Gresham Machen Professor of Systematic Theology and Apologetics, Westminster Seminary California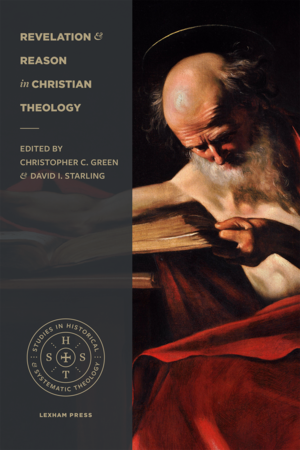 Revelation and Reason in Christian Theology
Editors: David I. Starling and Christopher C. Green
Publisher: Lexham Press
Publication Date: 2018
Page Count: 304
Throughout the church's history Christians have been tempted to make revelation and reason mutually exclusive. But both are essential to a true understanding of the faith. In Revelation and Reason in Christian Theology, Christopher C. Green and David I. Starling draw together the fruit of the inaugural Theology Connect conference to provoke sustained, deep reflection on this relationship. The essays—filtered through epistemological, biblical, historical, and dogmatic lenses—critically and constructively contribute to this important and developing aspect of theology.
This inaugural volume from the first Theology Connect conference lives up to its name and vocation: each chapter refuses the typical modern reflex of seeing reason and revelation as opposites and offers fresh insight into matters at the heart of Christian theology. Readers will find compelling biblical, historical, and theological arguments for beating what were once opposing epistemological swords into prolegomenal plowshares.
—Kevin J. Vanhoozer, Research Professor of Systematic Theology, Trinity Evangelical Divinity School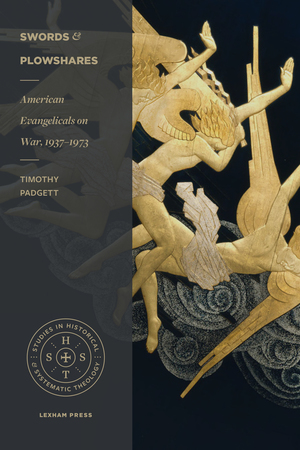 Swords and Plowshares: American Evangelicals on War, 1937–1973
Author: Timothy Padgett
Publisher: Lexham Press
Publication Date: 2018
Page Count: 320
In Swords and Plowshares, Timothy Padgett complicates our common perceptions of evangelical attitudes towards war and peace. Evangelical leaders regularly wrote about the temporal and eternal implications of war from World War II to the Vietnam War. Padgett allows us to see firsthand how these evangelicals actually spoke about war and love of country. Instead of blind ideologues we meet concerned people of conviction struggling to reconcile the demands of a world in turmoil with the rule of the Prince of peace.