Malachi Then and Now: An Expository Commentary Based on Detailed Exegetical Analysis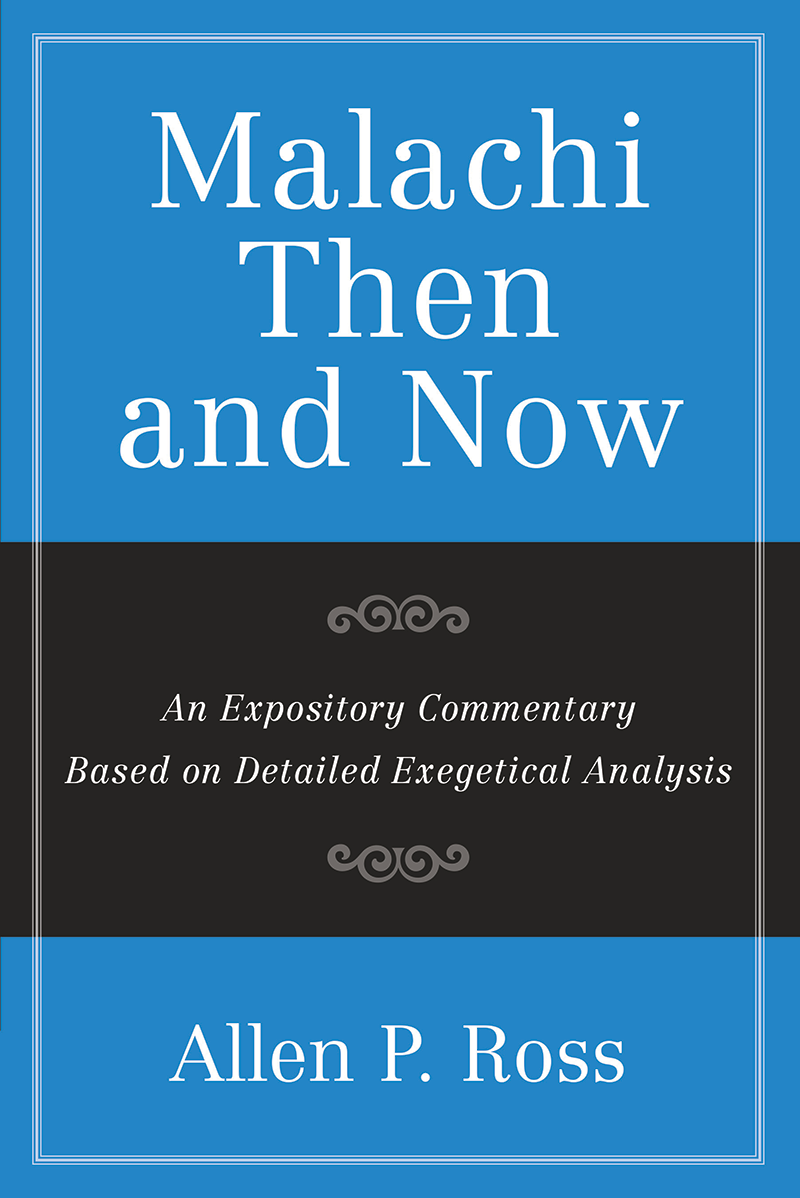 Malachi Then and Now: An Expository Commentary Based on Detailed Exegetical Analysis
•
Runs on Windows, Mac and mobile.
Overview
A rich and satisfying commentary on Malachi that unfolds its powerful message. Since Malachi deals with topics such as money, marriage, worship, and the love of God, contemporary Christians can learn much from this ancient book. In addition to commenting on the book of Malachi, this volume shows how to develop biblical expositions from a solid exegetical analysis of the text.
Praise for Malachi Then and Now
Professor Ross's commentary on Malachi distinctively sets out to fulfill two purposes: to serve as a guide in the art of exegesis and interpretation for students of the Hebrew Bible, and to serve as a commentary on a book of the Old Testament for expository preachers. It accomplishes both tasks superbly. Whether one is looking for practical guidance in biblical hermeneutics or preparing to preach through Malachi, this commentary will be a valuable resource and guide.
—Duane Garrett, Professor of Old Testament Interpretation, The Southern Baptist Theological Seminary
I am not aware of any other work quite like this one. Professor Ross writes with two readers in mind: the Hebrew student and the Bible expositor. The result combines the best of a Hebrew class, sitting under a master tutor explaining the nuances of grammar and syntax and their relevance for understanding a text, with the best of a pastor's conference, sitting under a seasoned expositor with a passion for the church and the modern-day relevance of this fairly obscure Old Testament book. In the process, Ross carefully explains how to go from one stage to the next, each step in the process building on the previous one. This is a rich resource and I highly recommend it.
—David M. Howard Jr., Professor of Old Testament, Bethel Seminary
Contents
Introduction
God's Faithful Covenant Love
Worship That Dishonors God
Teaching God's Word Faithfully
Profaning the Holy Covenant of Marriage
God's Justice and Faithfulness
God's Faithfulness to the Faithful
Preparing for the Day of the Lord
The Biblical and Theological Emphases of Malachi
Product Details
Title: Malachi Then and Now: An Expository Commentary Based on Detailed Exegetical Analysis
Author: Allen P. Ross
Publisher: Lexham Press
Publication Date: 2016
Pages: 216
Format: Logos Digital, Paperback
Trim Size: 6x9
ISBN: 9781683591429
About Allen P. Ross
Allen P. Ross (Ph.D., University of Cambridge) is Professor of Divinity at Besson Divinity School and has taught at Trinity Episcopal School of Ministry and Dallas Theological Seminary.
More details about this resource