1, 2 y 3 de Juan: Comentario Exegético-Práctico del NT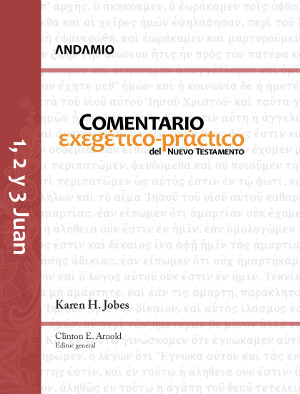 1, 2 y 3 de Juan: Comentario Exegético-Práctico del NT
•
Runs on Windows, Mac and mobile.
Reseña
Diseñado para el predicador y maestro bíblico, el Comentario exegético-práctico del Nuevo Testamento (traducción del Zondervan Exegetical Commentary on the New Testament) reúne características que rara vez van unidas en un mismo volumen. Escrito por estudiosos evangélicos notables, cada uno de los volúmenes traza el contexto literario y la estructura del pasaje en el griego original, y cada autor aporta una traducción original basada en la estructura literaria.
Para cada porción, la serie ofrece la idea exegética principal, un bosquejo exegético, un comentario versículo a versículo y la aplicación teológica de cada sección. El estudio crítico informa cada paso, pero no domina el comentario permitiendo así a los lectores concentrarse en el mensaje bíblico que se va desvelando. Aunque en principio está diseñado para aquellas personas que tienen un conocimiento básico de griego bíblico, todos los que busquen entender y enseñar el Nuevo Testamento encontrarán muy útiles estos libros. La serie abarca todo el Nuevo Testamento con sus veinte tomos.
En este volumen, Karen H. Jobes escribe para salvar la distancia existente entre los estudios bíblicos académicos y los pastores, estudiantes o gente no profesional que buscan un tratamiento profundo de los temas planteados por estas epístolas. Ella considera estas tres cartas de Juan como parte de un corpus que incluye el evangelio de Juan. Jobes trata tres temas principales de las cartas en el marco más amplio de alguien con autoridad para interpretar la verdadera importancia de Jesús, un tema apremiante en nuestra sociedad religiosamente pluralista con sus múltiples voces reclamando decir la verdad sobre Dios.
Detalles del producto
Título: Comentario Exegético-Práctico del NT: 1, 2 y 3 de Juan
Autor: Karen H. Jobes
Editorial: Andamio
Páginas: 360
Fecha de publicación: 2018
Acerca del autor
Karen H. Jobes, Doctora por el Seminario teológico de Westminster, es profesora de griego y exégesis del Nuevo Testamento de Wheaton College y Graduate School. Autora de varios libros, también está implicada en la traducción de la Biblia. Ella y su esposo, Forrest, son miembros de Immanuel Presbyterian Church, una iglesia evangélica presbiteriana en Warrenville, Illinois.
Páginas de muestra
More details about this resource