Christianity Considered: A Guide for Skeptics and Seekers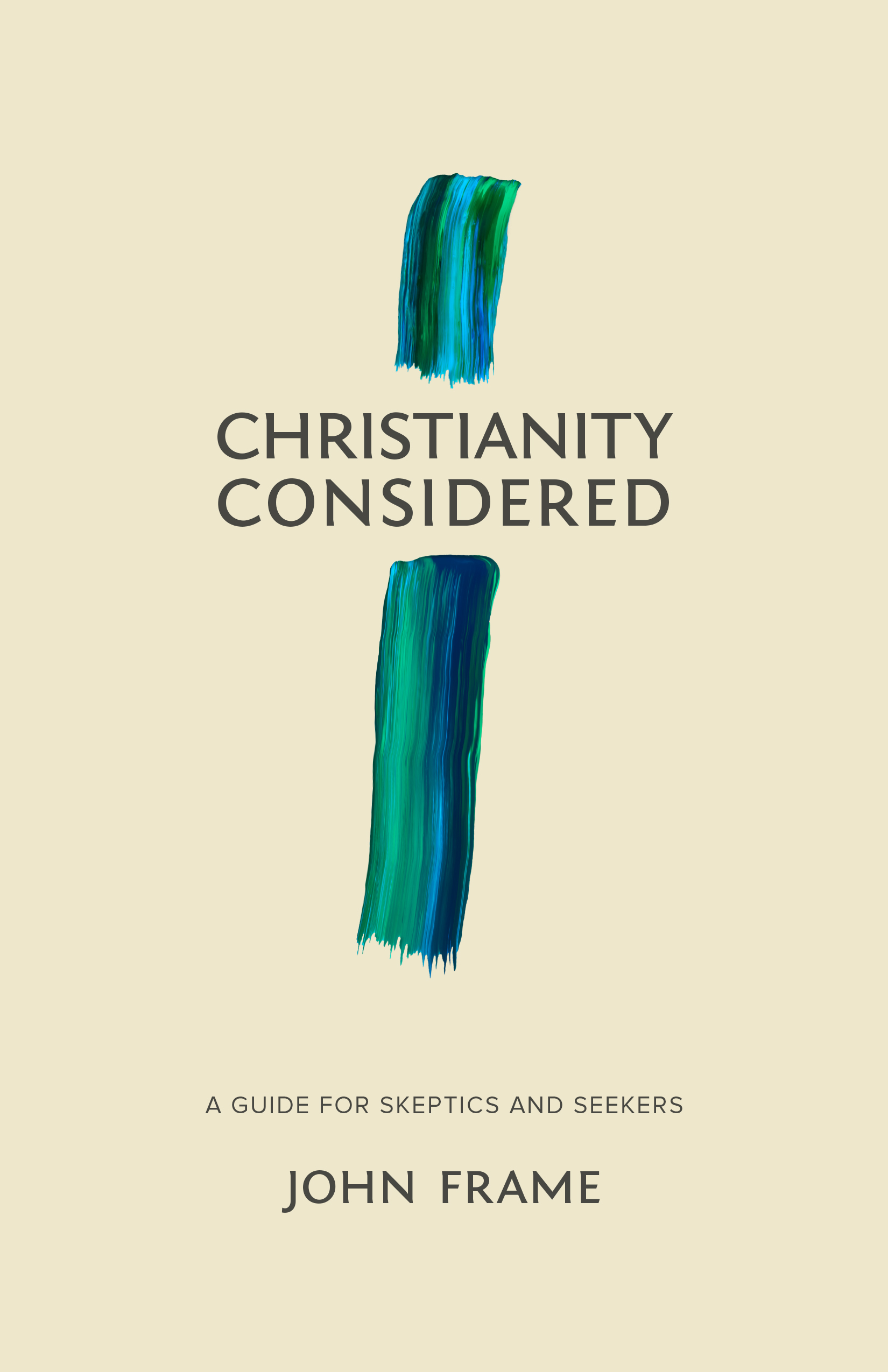 Christianity Considered: A Guide for Skeptics and Seekers
Runs on Windows, Mac and mobile.
The Christian Intellectual Tradition
Christianity is more than a religion: it is also a complex intellectual tradition.
Christians and non-Christians alike who want to understand the world as it is today have to understand Christianity too. Christianity makes objective claims, but also presents a new way of thinking about the world. In Christianity Considered renowned theologian John Frame introduces the reader to the Christian religion and its unique intellectual framework, describing the key pillars of Christian thought and how these shape the Christian worldview. Covering a range of topics, from the resurrection to the Christian posture toward politics, Christianity Considered is a valuable guide to understanding the Christian faith as an intellectual tradition.
Useful for both the Christian reader looking for a better understanding of the faith and the skeptical reader who seeks to understand the intellectual tradition that has done much to shape the modern world.
Contents
Christianity as Intellectual Radicalism
Why You Are Not Fully Educated Until You Have Considered the Christian Truth Claim
Why It Seems So Difficult Today to Believe in Christianity
Believing and Autonomy
Believing Something for a Reason
Believing, Willing, Feeling
The Uniqueness of the Biblical God
Why Believe in God?
Right, Wrong, and God
Right, Wrong, and Believing
Everything is Evidence for God
Does God Speak to Us?
A Holy Book
The Written Word of God
Jesus
The Death of Jesus
The Resurrection of Jesus
The Holy Spirit
Reading the Bible
Praying
Going to Church
The Church in the World
Religion
Philosophy
Morality
Politics
Science
The Return of Jesus
Epilogue
Product Details
Title: Christianity Considered: A Guide for Skeptics and Seekers
Author: John Frame
Publisher: Lexham Press
Publication Date: 2018
Pages: 128
Format: Logos Digital, Paperback
Trim Size: 5x8
ISBN: 9781683590866
About John Frame
Dr. John M. Frame is the retired J. D. Trimble Chair of Systematic Theology and Philosophy at Reformed Theological Seminary in Orlando and is the author of many books, including Salvation Belongs to the Lord, A History of Western Philosophy and Theology and the four--volume Theology of Lordship series.