Discovering the New Testament: An Introduction to Its Background, Theology, and Themes (3 vols.)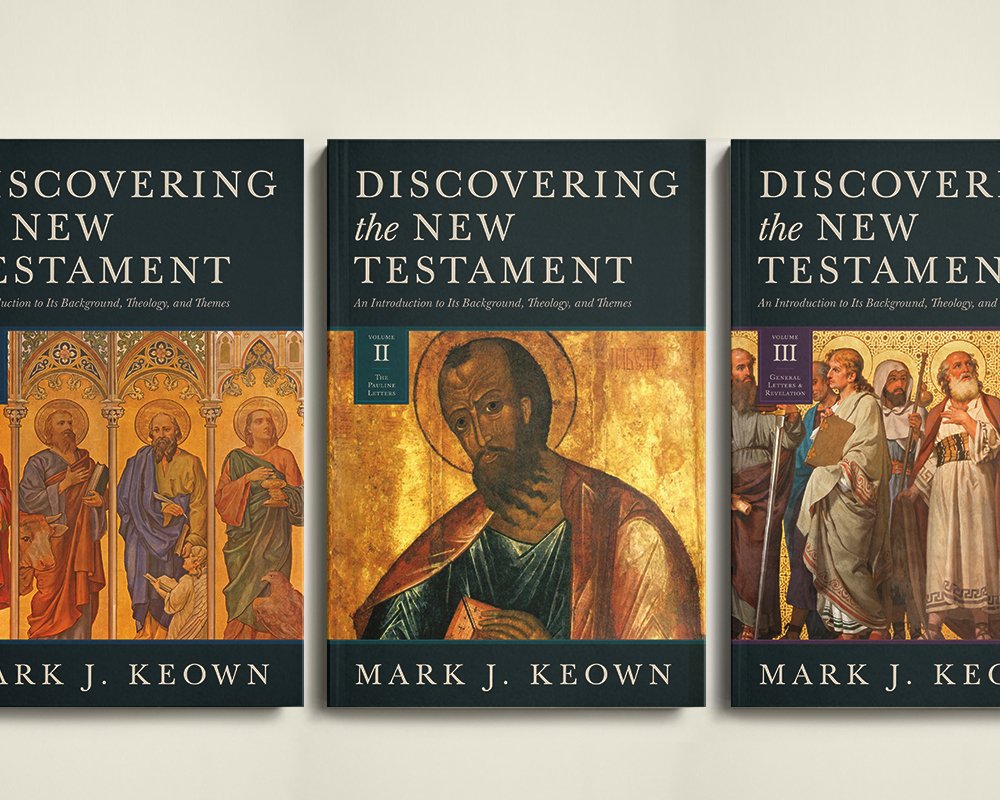 Discovering the New Testament: An Introduction to Its Background, Theology, and Themes (3 vols.)
•
Runs on Windows, Mac and mobile.
Discovering the New Testament
Discovering the New Testament is a new and comprehensive introduction to the New Testament in three volumes, reflecting current research and scholarship in New Testament studies. Each volume provides a thorough discussion of background issues as well as treating theological themes and practical application.
Ideal for college or seminary students, the volumes provide numerous maps and charts, as well as discussion questions for each chapter and a focus on real-life relevance and application.
When you order this collection, the forthcoming volumes will download automatically as they are completed.
Praise for Discovering the New Testament: Volume 1
Mark Keown's New Testament introduction sorts through a myriad of New Testament issues and themes, giving readers a solid acquaintance with the views and ideas this text raises and the background to its construction. The options are presented and analyzed with care, making it a worthy guide to these crucial first five books of the New Testament.
—Darrell Bock, Executive Director for Cultural Engagement, Howard G. Hendricks Center for Christian Leadership and Cultural Engagement and Senior Research Professor of New Testament Studies, Dallas Theological Seminary
We are living at a time when students enter learning with questions: Why? When? How? Show me! Mark Keown's Discovering the New Testament (volume 1) is a detailed and text-based approach to the Bible. It is a book that allows students an excellent opportunity to ask their questions and have them answered.
—Sarah Harris, New Testament Lecturer, Carey Baptist College
This lucid and illuminating Introduction is everything one would want in a book that aims to help us to read the New Testament. It gives a clear guide to historical setting, to methods of interpretation, and to key theological issues. It also shows us how the centre of the New Testament is Jesus Christ and how the New Testament needs to be read in the light of Christ. All those who read this Introduction will be grateful to Mark Keown for this accessible and engaging book.
—Paul Trebilco, Professor of New Testament, Department of Theology and Religion, University of Otago
Product Details
Title: Discovering the New Testament: An Introduction to Its Background, Theology, and Themes
Author: Mark Keown
Publisher: Lexham Press
Publication Date: 2018
Volumes: 3
Format: Logos Digital
Individual Titles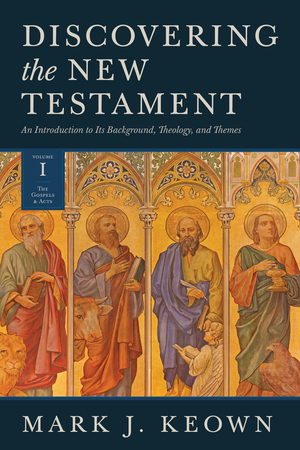 Volume 1: The Gospels and Acts
Author: Mark Keown
Publisher: Lexham Press
Publication Date: 2018
The first volume on the Gospels and Acts covers Jewish and Greco-Roman backgrounds, critical methodologies, the synoptic problem, and surveys each of the four gospels and Acts. It concludes with three chapters that explore the key theme of the kingdom of God, including its Old Testament background, the place of miracles, and an examination of Jesus' parables.
Contents
General Introduction
The Jewish Background of the New Testament
The Greco-Roman Background of the New Testament
Understanding Critical Methodologies
The Synoptic Gospels and Their Relationship
Mark's Gospel
Matthew's Gospel
Luke's Gospel
John's Gospel
The Acts of the Apostles
The Kingdom of God
The Power of the Kingdom
The Teaching of the Kingdom: Parables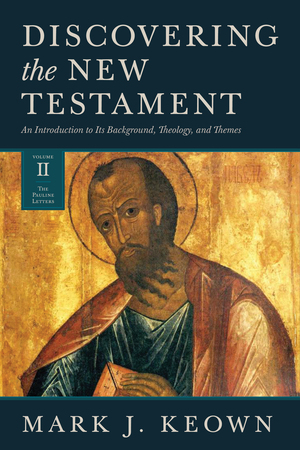 Volume 2: The Pauline Letters
Author: Mark Keown
Publisher: Lexham Press
Estimated Publication Date: 2019
The second volume focuses on the thirteen Pauline letters.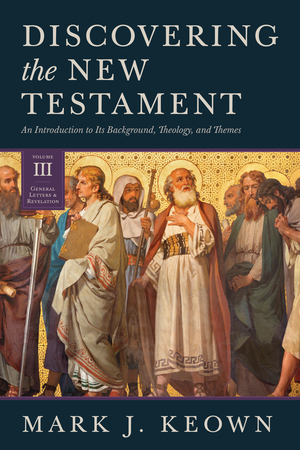 Volume 3: General Letters and Revelation
Author: Mark Keown
Publisher: Lexham Press
Estimated Publication Date: 2019
The third volume covers the general epistles and Revelation.
About Mark Keown
Mark J. Keown (ThD, Laidlaw College) is a Senior Lecturer in New Testament at Laidlaw College in Auckland, NZ and is the author of Philippians: Evangelical Exegetical Commentary and Congregational Evangelism in Philippians as well as numerous essays and journal articles. He is also an ordained minister and served at Greenlane Presbyterian Church from 1997–2003.
Sample Pages from Discovering the New Testament: Volume 1