Soul Rest: Reclaim Your Life. Return to Sabbath.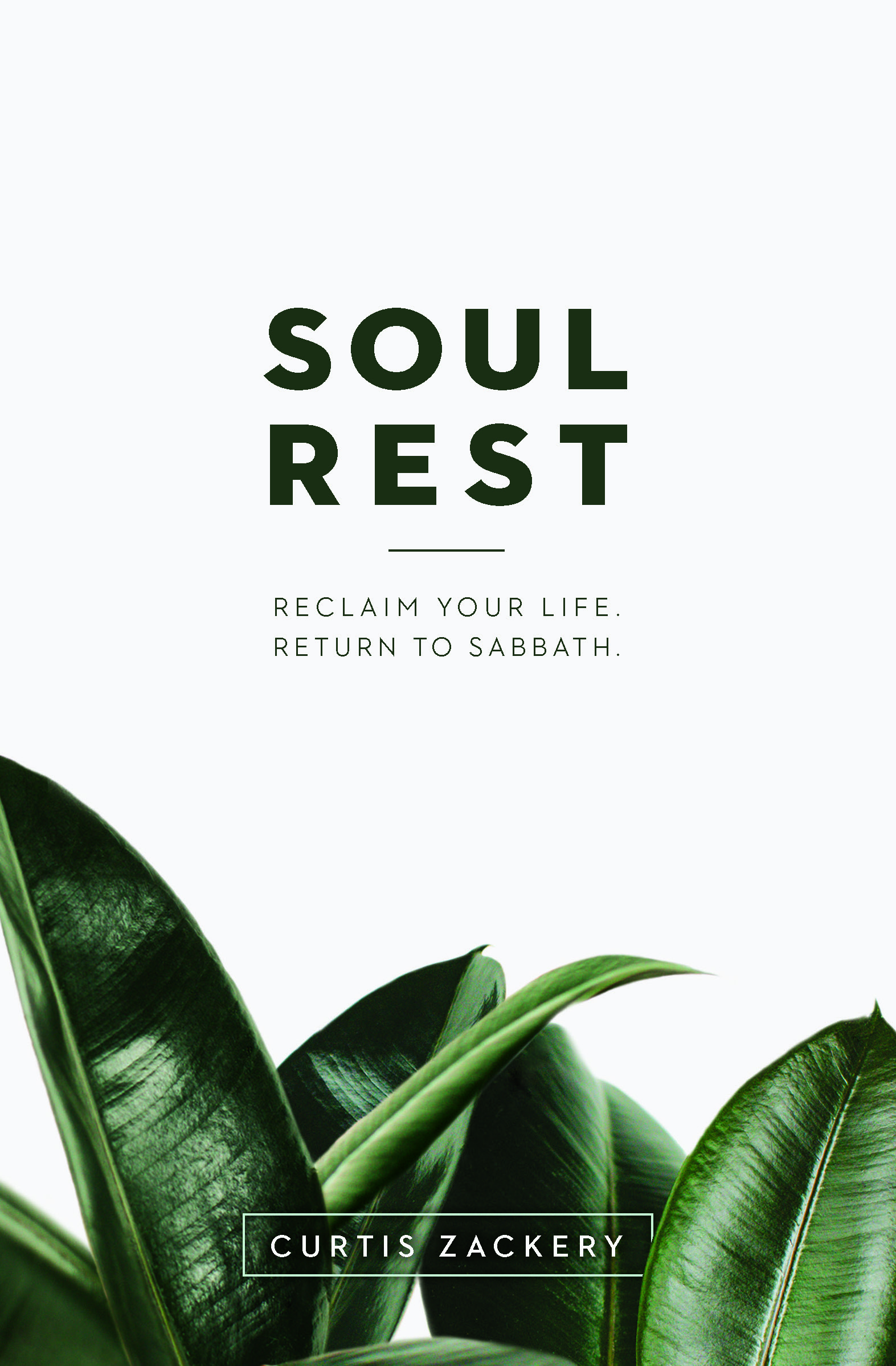 Soul Rest: Reclaim Your Life. Return to Sabbath.
•
Runs on Windows, Mac and mobile.
True Soul Rest
In the midst of a cacophony of noise, finding true soul rest is nearly impossible.
With so many responsibilities and distractions vying for our attention, too many of us have built unhealthy cycles of rest. As a result, we burn ourselves out, striving and straining against God's intent for our lives. We can only sustain a life of purpose if we learn to truly rest.
In Soul Rest, Curtis Zackery reveals how our misaligned view of rest has its roots in an identity that is out of rhythm with God. Taking steps toward understanding Sabbath in the way that God intends can dynamically affect every aspect of our lives. This thoughtful reflection on rest calls us to the intentional work of self-examination, helping us move towards a purposeful and sustainable life with Jesus.
Praise for Soul Rest
Soul Rest is a book that helps us to remember and understand how we find our identity and rest in Jesus. This important book helps us understand that our hearts have a longing that can only be satisfied by God. Curtis Zackery's insight on this subject makes Soul Rest well worth reading and highly relevant for today's church.
—Dr. John M. Perkins, founder and president emeritus, John & Vera Mae Perkins Foundation; co-founder, Christian Community Development Association (CCDA)
Curtis Zackery comes alongside like a spiritual director, pastoring us towards the rest our soul desires. His careful diagnosis of the problem and practical solutions makes Soul Rest a must-read for anyone feeling the anxiety in a busy society.
—Gabe Lyons, president of Q; author of Good Faith, UnChristian and The Next Christians
I can't tell you how much the message of this book is needed in today's culture. In a 24/7/365 world, we lose sight of the fact that we have been designed to regularly stop and lay everything down. In Soul Rest, CZ points the way to finding the true source of life.
—TobyMac, Grammy award–winning artist, producer, and songwriter
CZ's work in this book is the perfect mix of utility and poetry. What you need and what you want at the same time.
—Propaganda, poet, activist, artist
Contents
Foreword by Annie F. Downs
Rest for Your Soul
Part 1: Finding Rest

Reaching the Bottom
Permission to Rest
The Bible on Sabbath
Untangling the Mess
Turning to the Source
Unlocking Life

Part 2: Learning to Rest in the Midst of Life

Suffering
Weathering Life's Lessons
True Community
Forecasting the Future
A Life in Ministry
Restful Rhythms
Product Details
Title: Soul Rest: Reclaim Your Life. Return to Sabbath.
Author: Curtis Zackery
Publisher: Kirkdale Press
Publication Date: 2018
Pages: 272
Format: Logos Digital, Paperback
Trim Size: 5.5x8.5
ISBN: 9781683590620
About Curtis Zackery
Curtis "CZ" Zackery is perhaps best known for his deep empathy and contagious passion for the gospel, which defies barriers of age, ethnicity, and religion. Whether teaching, speaking, or writing, CZ provides a perspective on the gospel that is raw, accessible, and relevant. Curtis has served in various ministry and leadership roles over the last 15 years—including church planting, pastoring, and speaking on rest, the kingdom, and the beauty of the gospel. Curtis, his wife Monique, and two sons, Noah and Micah, currently live in Franklin, TN.
More details about this resource