Kenneth Gentry Collection (3 vols.)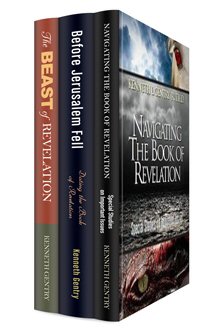 Kenneth Gentry Collection (3 vols.)
•
Runs on Windows, Mac and mobile.
Your Custom Discount
Reg. Price $61.99
Sale Price $38.99
Your Price $38.99
You Save $23.00 37%
Your Price
What's Pre-Pub?
$38.99
Overview
Kenneth Gentry, research professor in New Testament (Whitefield Theological Seminary), presents readers with three titles addressing key theological and exegetical issues surrounding the book of Revelation. Writing from a Reformed theological perspective, Gentry critiques dispensationalism, analyzes the time of writing, and offers in-depth studies on special issues within the book. He answers objections to his arguments and addresses the charges of anti-Semitism. The titles included in this collection will provide users with an in-depth understanding of the orthodox-preterist position.
In the Logos edition, these volumes are enhanced by amazing functionality. Important terms link to dictionaries, encyclopedias, and a wealth of other resources in your digital library. Perform powerful searches to find exactly what you're looking for. Take the discussion with you using tablet and mobile apps. With Logos Bible Software, the most efficient and comprehensive research tools are in one place, so you get the most out of your study.
Key Features
Analyzes the writing and themes of the book of Revelation
Discusses the historicity and authorship of Revelation
Product Details
Title: Kenneth Gentry Collection
Author: Kenneth L. Gentry
Volumes: 3
Pages: 866
Resource Type: Monographs
Topic: Revelation
Individual Titles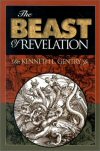 A popularly written antidote to dispensational sensationalism and newspaper exegesis. Convincing biblical and historical evidence showing that the beast was the Roman Emperor Nero Caesar, the first civil persecutor of the church. The second half of the book shows Revelation's date of writing, proving its composition as prior to the Fall of Jerusalem in AD 70. A thought-provoking treatment of a fascinating and confusing topic.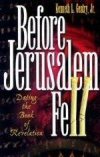 For centuries scholars have argued over when the book of Revelation was written a few years before or a quarter century after the destruction of Jerusalem in AD 70. The most accepted but not the most compelling date is around the time of Domitian (AD 95–96), at the end of the first century when John would have been nearly 100 years old. A more compelling date for the writing is during the reign of Nero Caesar, just a few years before Jerusalem's destruction at the hands of the Roman commander Titus.
The evidence for this conclusion is found within the pages of Scripture. The Bible itself tells us when the Book of Revelation was written. We do not have to depend on people who wrote a hundred years or more after the fact to get the accurate story. God's own word sets the record straight. Through careful and painstaking work, Dr. Gentry deals with all the evidence and weighs all the arguments.
The most prolific and persuasive of these [early-date, preterist] scholars is Kenneth L. Gentry, Jr., whose two books on the subject, Before Jerusalem Fell: Dating the book of Revelation . . . and The Beast of Revelation . . . are widely acknowledged to be the beast available defenses of this theory. . . . I must confess that I feel drawn to this position, although I'm not yet persuaded. Perhaps the long awaited commentary on Revelation that Gentry has promised will convince me.
—Sam Storms, author, Kingdom Come: The Amillennial Alternative
Presents a strong case for dating the Book of Revelation prior to the destruction of Jerusalem. Gentry has done an impressive job of collecting evidence to support his views. The book is well researched and cogently presented. He has given late-date advocates a challenge for further study.
—Thomas D. Lea, Criswell Theological Review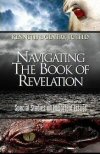 Navigating the Book of Revelation: Special Studies on Important Issues is the first book produced from research from Kenneth Gentry's Revelation Commentary Project. This is not a commentary on Revelation. Rather, in it the student of Revelation will find fifteen special studies on key issues that are helpful for working his way through John's mysterious book. Some of the studies are technical studies; some are more general. All offer important insights into the redemptive-historical preterist interpretation of Revelation.
In this work the reader will see how John put on the mantle of the Old Testament prophet to confront Israel in her rebellion, and will understand John's anger with Israel, paralleling John the Baptist, Jeremiah, Isaiah, and Ezekiel.
The book also details how John denounces Israel for her persecuting Christians and how he "excommunicates" the temple as an idol for Israel. Israel's involvement with Rome against young Christianity is also explored, among answers to perplexing questions, such as: "Why did John send such a Hebraic book to Asian Christians?"
In addition, an important appendix is included that resoundingly answers the charge of anti-Semitism, which is often hurled at preterism.
About Kenneth L. Gentry
Kenneth L. Gentry received an MDiv from Reformed Theological Seminary and a ThD from Whitfield Theological Seminary, and has authored several books on prophecy including Before Jerusalem Fell: Dating the Book of Revelation and The Beast of Revelation. Ken is a widely respected lecturer, author, and scholar. He is married, has three children and two grandchildren.