Authorized: The Use and Misuse of the King James Bible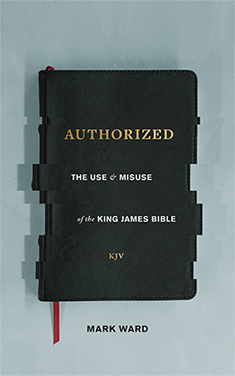 Authorized: The Use and Misuse of the King James Bible
Runs on Windows, Mac and mobile.
The Legacy of the King James Bible
The King James Version has shaped the church, our worship, and our mother tongue for over 400 years. But what should we do with it today?
The KJV beautifully rendered the Scriptures into the language of turn-of-the-seventeenth-century England. Even today the King James is the most widely read Bible in the United States. The rich cadence of its Elizabethan English is recognized even by non-Christians. But English has changed a great deal over the last 400 years—and in subtle ways that very few modern readers will recognize. In Authorized Mark Ward shows what exclusive readers of the KJV are missing as they read God's word.
In their introduction to the King James Bible, the translators tell us that Christians must "heare CHRIST speaking unto them in their mother tongue." In Authorized Mark Ward builds a case for the KJV translators' view that English Bible translations should be readable by what they called "the very vulgar"—and what we would call "the man on the street."
Product Details
Title: Authorized: The Use and Misuse of the King James Bible
Author: Mark Ward
Publisher: Lexham Press
Publication Date: 2017
Pages: 112
Format: Logos Digital, Paperback
Trim Size: 5x8
ISBN: 9781683590552
About Mark Ward
Mark Ward received his PhD from Bob Jones University in 2012; he now serves the church as a Logos Bible Software Pro. He is the author of multiple high school Bible textbooks, including The Story of the Old Testament and Patterns for Christian Living. His dissertation focused on the "religious affections" of Paul.