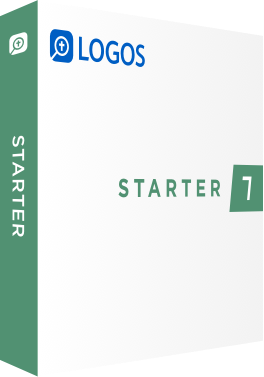 Get a Bible Study
Library under $200
Uncover eternal insights with a click. Consult commentaries, perform word studies, compare translations, and more in a matter of seconds.
* Reg. $294.99. $100 savings applies to all first-time Logos purchasers.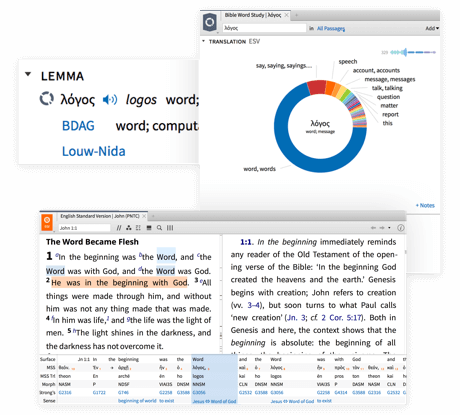 Maximum Insight, Minimum Effort
Our tools are carefully designed to help you do everyday Bible study tasks more thoroughly and quickly. Explore cultural and historical context, do in-depth exegesis, study the original Greek and Hebrew, and lots more with intuitive, interactive tools created with input from real pastors and scholars.
Get Logos 7 Starter for $194.99
What You Need for Serious Study
Book lovers rejoice: Logos 7 Starter includes a library of over 100 trusted biblical resources, all specially tagged to work seamlessly with our study tools. And with over 100,000 books (and counting) available in the Logos format, your study has virtually no limits.
Get Logos 7 Starter for $194.99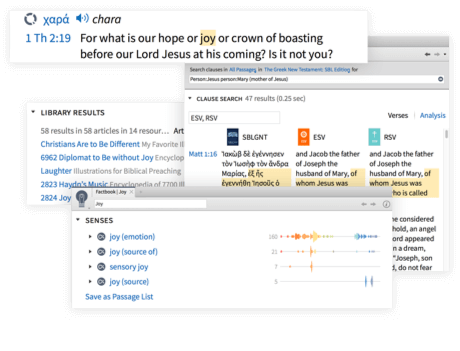 Everything You Need, Right When You Need It
Discover insights that would remain forever hidden in a paper library. Open a passage, and Logos automatically pulls in only the most relevant excerpts from across all your books. Search for anything, and Logos finds every word in every resource, taking you to the right page in the right book—every time.
Study Guides Show You Where to Start
Get started with premade layouts tailored for common Bible study tasks, from cursory searches to in-depth word studies. Or choose from dozens of carefully designed learning plans that pull together essential readings, media, and more on key topics and books.
Plus, free training videos get you going in no time— and personalized support is always available from real people who know Logos inside and out.
Get Logos 7 Starter for $194.99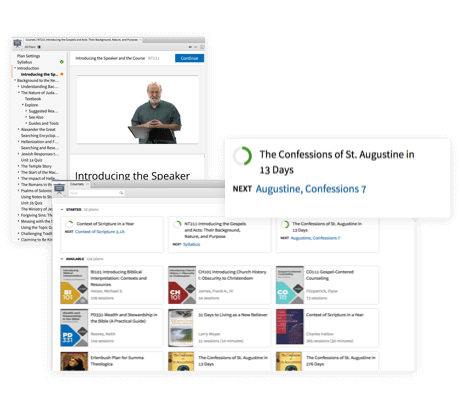 Get Your Library Today
Logos 7 base packages combine powerful features with trusted theological resources to usher you into deeper Bible study. Get started today.
Get Logos 7 Starter for $194.99