Free Book of the Month
Your February Free Book Has Arrived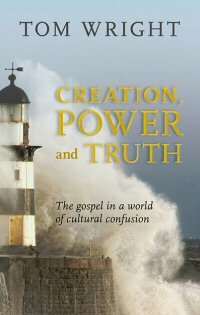 Creation, Power and Truth: The Gospel in a World of Cultural Confusion
In Creation, Power, and Truth, N. T. Wright invites readers to consider the crucial ways in which the Christian gospel challenges and subverts the intellectual, moral, and political values that pervade contemporary culture. He asks searching questions about three defining characteristics of our time: neo-gnosticism, neo-imperialism, and postmodernity.
$12.99
Save 100%
Your Price: $0.00
Add to cart
Get an Additional Book for $1.99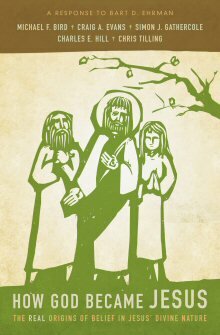 How God Became Jesus: The Real Origins Of Belief In Jesus' Divine Nature—A Response To Bart D. Ehrman
In How God Became Jesus, Michael F. Bird, Craig A. Evans, and other top scholars respond to this latest challenge to orthodox Christianity. Subjecting Ehrman's claims to critical scrutiny, they offer a historically informed account of why the Galilean preacher from Nazareth came to be hailed as "the Lord Jesus Christ." They contend that, rather than being an invention of the church centuries after Christ's death, Jesus' divinity is clearly evident in the earliest Christian sources, immediately following his resurrection.
$14.99
Save 86%
Your Price: $1.99
Add to cart
Add a Third Book for $4.99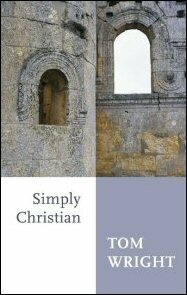 Simply Christian
Simply Christian is essential reading for anyone who wants to consider the real fundamentals of Christianity or is intrigued by its claims about the place of justice, beauty, and love in our daily lives. Written in a lively and accessible style, though rooted in solid scholarship, this book describes the exciting relevance of the Bible and the Christian story for the contemporary world.
$22.99
Save 78%
Your Price: $4.99
Add to cart
Get a Fourth Book for $9.99
Romans (Story of God Bible Commentary | SGBC)
In Romans, Michael F. Bird provides pastors, students, Sunday school teachers, and lay people a clear and compelling exposition of the text in the context of the Bible's overarching story—God's story. Bird moves away from "application" language, which has been criticized as being too simplistic, instead encouraging discussion of how Romans and the Bible can be lived today.
$29.99
Save 66%
Your Price: $9.99
Add to cart
This Month's Giveaway
New Testament for Everyone Series (18 vols.) — a $199.99 value!
Don't Miss Out!
Each month we bring you exciting new books to build your library.
Sign up above to hear about each month's free book.