Free Book of the Month
Your August Free Book Has Arrived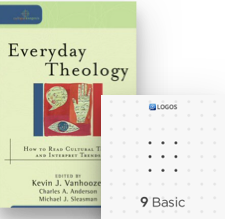 Get Logos + Everyday Theology: How to Read Cultural Texts and Interpret Trends
This free version of Logos Bible Software puts insights from across all of Scripture—and a collection of key biblical resources—right at your fingertips. With Logos 9 Basic, you'll do basic Bible study tasks and see for yourself how Logos can help you discover, understand, and share more of the biblical insights you crave. Customize a Bible reading plan, take notes and highlight, consult devotionals and commentaries, and more—all with the help of intuitive, interactive tools. Get Basic plus this month's featured book for free!
Your Price: $0.00
Add to cart
Get an Additional Book for $0.99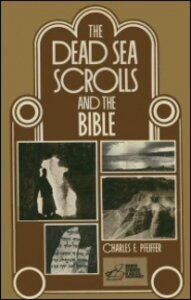 The Dead Sea Scrolls and the Bible
The Dead Sea Scrolls and the Bible is designed to show the significance of one of the most significant archaeological discoveries of the twentieth century and its wide-ranging impact on biblical studies and biblical archaeology. This volume also includes an introduction to the scholarly issues, and the role of archaeology in general and the Dead Sea Scrolls in particular on the modern interpretation of the Bible.
Regular price: $7.99
Save $7.00 (87%)
Your Price: $0.99
Add a Third Book for $1.99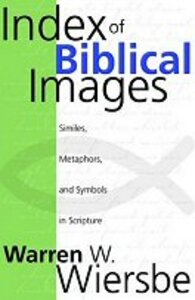 Index of Biblical Images: Similes, Metaphors, and Symbols in Scripture
Well-known teacher and conference speaker Warren Wiersbe adds another helpful title to his list of books with this compilation of Scripture references. Index of Biblical Images cites over 400 similes, metaphors, and symbols found in the Bible. Images are arranged alphabetically and then further divided according to their context. For example, the metaphor of an arrow is used to represent lies, evil words, deliverance, and sons. An eastern proverb states, &ldquot;The great teacher is the one who turns our ears into eyes so that we can see the truth.&rdquot; Throughout the Old and New Testaments the Holy Spirit chose to share God's truth through metaphorical language, culminating in the parables and picture language of Jesus, the greatest teacher of all.
Regular price: $9.99
Save $8.00 (80%)
Your Price: $1.99
Get a Fourth Book for $2.99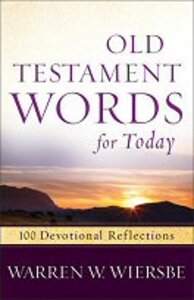 Old Testament Words for Today: 100 Devotional Reflections from the Bible
It's remarkable how much the Lord can say to us in only five words of Scripture. Scattered throughout the Bible are small phrases that pack a punch. They teach truths, uncover human frailties, reveal God's grace, and even expose Satan's schemes. Bestselling and beloved author Warren Wiersbe offers one hundred concise but nourishing devotions that zero in on powerful, five-word statements from the Bible. Each devotion is quickly digested, easily remembered, and leaves a lasting impact. Believers who are hungry for more of God's Word will use this book of bite-sized meditations for daily encouragement and renewal.
Regular price: $12.99
Save $10.00 (76%)
Your Price: $2.99
Add a Fifth Book for $3.99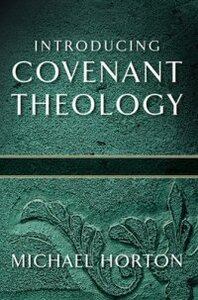 Introducing Covenant Theology
Since biblical times, covenants have been a part of everyday life. Simply put, they are promises, agreements, or contracts. But how do they translate into faith and the reading of Scripture? Are covenants merely elements of a narrative? Or do they represent something more? And what are the eternal implications of "cutting" a covenant with God?
Regular price: $17.99
Save $14.00 (77%)
Your Price: $3.99
Add a Sixth Book for $4.99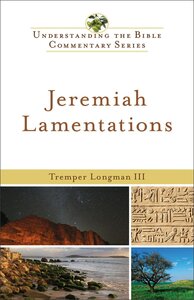 Understanding the Bible Commentary: Jeremiah, Lamentations
Jeremiah is a long and complex book written in the closing years of Judah before the exile. Longman provides clear and accessible commentary, drawing out covenant as a central theme: the people's violation, the consequences, and the promise of a new covenant to come. He also provides solid help for understanding and applying the ancient genre of lament found in Lamentations.
Print list price: $19.99
Save $15.00 (75%)
Your Price: $4.99
Add a Seventh Book for $5.99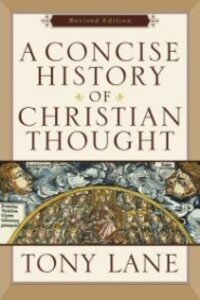 A Concise History of Christian Thought: Completely Revised and Expanded Edition
A Concise History of Christian Thought offers a succinct, readable survey of key Christian thinkers and significant theological developments from the church's inception to the present. Tony Lane surveys over one hundred important Christian thinkers ranging from Origen and Justin Martyr, to Anselm and Aquinas, to Luther and Menno Simons, to John Hicks and Joseph Ratzinger (Pope Benedict XVI). With the modern period especially, Lane has also introduced an element of evaluation as a guide to the reader, though the primary aim is to allow the thinkers to speak for themselves.
Print list price: $27.99
Save $22.00 (78%)
Your Price: $5.99
Add an Eighth Book for $6.99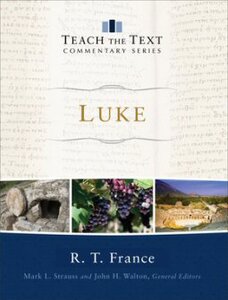 Luke (Teach the Text Commentary Series)
Luke's Gospel is about salvation. It is filled with Jesus' encounters with lost, often marginalized people and the change he brought to their lives. Luke carefully sets his narrative both in the historical context of its day and within the prophetic context of God's larger salvation history. In this commentary, noted scholar R.T. France provides valuable historical, theological, and practical insight for those who wish to faithfully teach and preach the powerful message of salvation found in Luke.
Regular price: $29.99
Save $23.00 (76%)
Your Price: $6.99
Add a Ninth Book for $7.99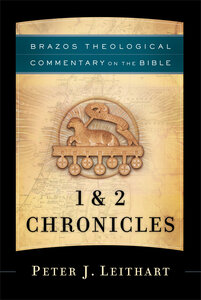 1 & 2 Chronicles (Brazos Theological Commentary on the Bible | BTC)
In this theological reading of 1 and 2 Chronicles, Peter Leithart uncovers the narrative logic of Chronicles, highlights the role of music and government in Israel and in the church, and shows how Judah's history moves from the world of the monarchy to the postexilic world in which Israel is scattered among Gentiles.
Regular price: $34.99
Save $27.00 (77%)
Your Price: $7.99
Add a Tenth Book for $8.99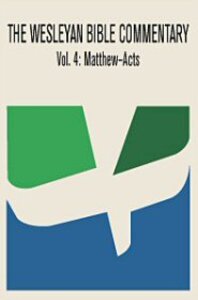 Wesleyan Bible Commentary, Vol. 4: Matthew–Acts
The Wesleyan Bible Commentary is the first multi-volume commentary on the whole Bible by a distinguished community of Wesleyan scholars—representing nine evangelical denominations. The commentary takes advantage of the latest and best information available to present-day Bible scholars.
Print list price: $41.99
Save $33.00 (78%)
Your Price: $8.99
Add an Eleventh Book for $9.99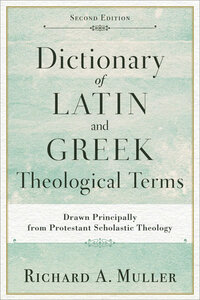 Dictionary of Latin and Greek Theological Terms: Drawn Principally from Protestant Scholastic Theology, 2nd ed.
This indispensable companion to key post-Reformation theological texts provides clear and concise definitions of Latin and Greek terms for students at a variety of levels. Written by a leading scholar of the Reformation and post-Reformation eras, this volume offers definitions that bear the mark of expert judgment and precision. The second edition includes new material and has been updated and revised throughout.
Regular price: $39.99
Save $30.00 (75%)
Your Price: $9.99
Pre-Order and Save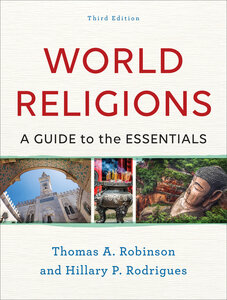 World Religions: A Guide to the Essentials, 3rd ed.
This masterful survey of world religions presents a clear and concise portrait of the history, beliefs, and practices of Eastern and Western religions. The authors, both respected scholars of world religions, have over 50 years of combined teaching experience. Their book is accessibly written for introductory classes, can be easily adapted for one- or two-semester courses, and employs a neutral approach for broad classroom use. The third edition has been revised throughout; contains updated entries on the history and contemporary configurations of each tradition, addressing such issues as gender and sexuality; and adds a concluding chapter on newer, or minor, religious traditions and major subgroups. The book includes effective sidebars, pronunciation guides, photographs, timelines, charts, calendars, and glossaries. Online resources through Baker Academic's Textbook eSources include Powerpoint/Keynote slides, new maps and videos, and a large question bank of...
Your Price: $33.99
Pre-order
Logos 9 Fundamentals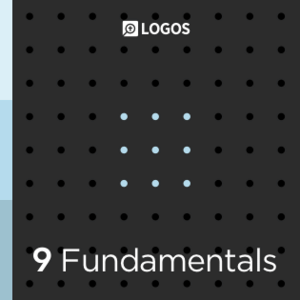 For those who want to begin digging into Scripture for themselves, Logos 9 Fundamentals is the smart choice. An essentials-only package, Fundamentals helps you find biblical insights fast without getting overwhelmed. You get everything a Bible study library should have, but carefully selected so your library isn't weighed down with more than you need.
Your Price: $49.99
Add to cart
This Month's Giveaway
Baker Academic New Testament Backgrounds (27 vols.)
Don't Miss Out!
Each month we bring you exciting new books to build your library.
Sign up above to hear about each month's free book.