Free Book of the Month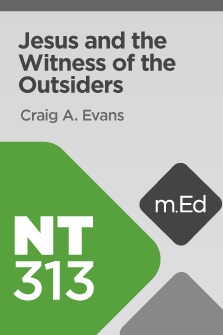 Mobile Ed: NT313 Jesus and the Witness of the Outsiders (1 hour course)
This course explores various ancient sources that refer to Christ. Dr. Craig Evans focuses on the evidence from extrabiblical sources, and looks at what they reveal about the life of Christ and how Jesus was perceived by early non-Christian witnesses. It examines references to Jesus in Roman, Jewish, and other writings, and looks at where Jesus' name was invoked in both Christian and pagan charms and incantations.
Get an additional course for $9.99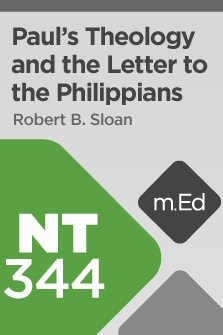 Mobile Ed: NT344 Paul's Theology and the Letter to the Philippians (3 hour course)
What were Paul's core theological beliefs? What framework did he use to organize his beliefs, and how did these beliefs relate to one another? In this course, Dr. Robert Sloan explores the theological concepts and terminology in Philippians and uses these as a window into the mind of Paul. He moves you beyond a book-level understanding to understanding Paul's theology as whole.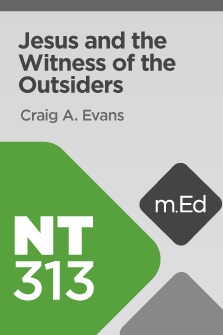 This Month's Giveaway
Share this page with your network and increase your chances to win.
Don't Miss Out!
Each month we bring you exciting new books to build your library. Sign up above to hear about each month's free book.
October
September
August
January
December