Free Book of the Month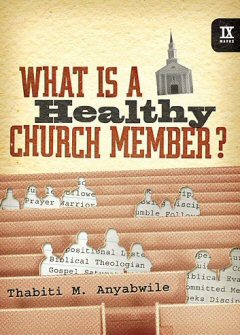 What Is a Healthy Church Member?
What Is a Healthy Church Member? biblically and practically instructs church members in ways they can labor for the health of their church. Following the theme of Mark Dever's book What Is a Healthy Church?, pastor Thabiti Anyabwile attempts to answer the next natural question: "What does a healthy church member look like in the light of Scripture?" God intends for us to play an active and vital part in the body of Christ, the local church. He wants us to experience the local church as a home more profoundly wonderful and meaningful than any other place on earth. He intends for his churches to be healthy places and for the members of those churches to be healthy as well. This book explains how membership in the local church can produce spiritual growth in its members and how each member can contribute to the growth and health of the whole.
Get an additional book for $1.99.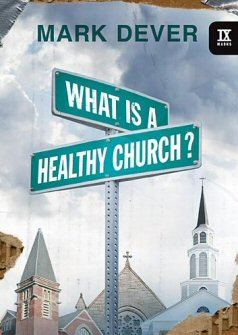 What is an ideal church, and how can you tell? How does it look different from other churches? More importantly, how does it act differently, especially in society? Many of us aren't sure how to answer those questions, even though we probably have some preconceived idea. With this book, you don't have to wonder any more. Author Mark Dever seeks to help believers recognize the key characteristics of a healthy church: expositional preaching, biblical theology, and a right understanding of the Gospel. Dever then calls us to develop those characteristics in our own churches. By following the example of New Testament authors and addressing church members from pastors to pew-sitters, Dever challenges all believers to do their part in maintaining the local church. What Is a Healthy Church? offers timeless truths and practical principles to help each of us fulfill our God-given roles in the body of Christ.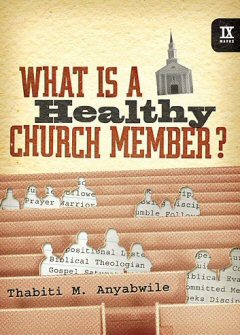 This Month's Giveaway
Share this page with your network and increase your chances to win.
Enter to win 9Marks Series (11 vols.)
A $109.99 value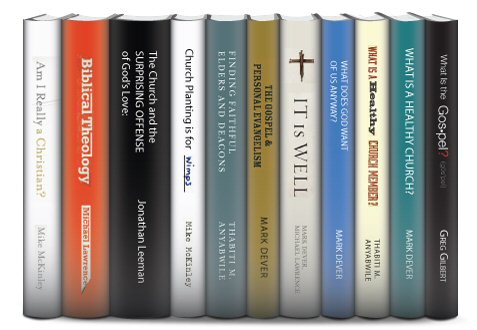 Don't Miss Out!
Each month we bring you exciting new books to build your library. Sign up above to hear about each month's free book.
September
March
January