Free Book of the Month
Your December Free Book Has Arrived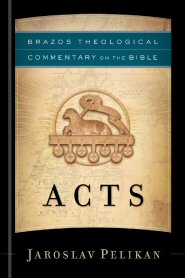 Brazos Theological Commentary on the Bible: Acts
Jaroslav Pelikan, one of the most well-respected scholars in the history of Christianity, brings you an insightful and well articulated commentary on Acts. This distinctly theological commentary focuses more on the themes and dogmas of Acts, rather than the text itself.
$27.99
Save 100%
Your Price: $0.00
Add to cart
Get an Additional Book for $4.99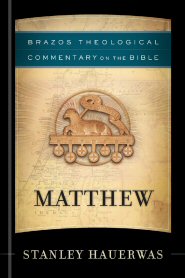 Brazos Theological Commentary on the Bible: Matthew
Stanley Hauerwas' commentary on Matthew is not your typical commentary. Though most commentators approach a book for its theological aspects, Hauerwas' Matthew focuses on the "how-to" of becoming a disciple of Jesus Christ. With the use of current Matthean scholarship and the wisdom of various scholars and theologians, including Augustine, Barth, and Bonhoeffer, Hauerwas is able to address relevant topics like homosexuality, politics, and abortion—not normally discussed in other commentaries on Matthew.
$27.99
Save 82%
Your Price: $4.99
Add to cart
Add a Third Book for $9.99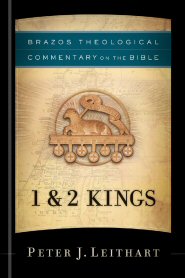 Brazos Theological Commentary on the Bible: 1 & 2 Kings
Leading theologian, Peter J. Leithart, interprets 1 and 2 Kings for today's church in this commentary. Leithart offers an accessible, thorough treatment of the ancient text and provides practical applications to aid in the teaching and preaching of the Word.
$29.99
Save 66%
Your Price: $9.99
Add to cart
This Month's Giveaway
Baker Contemporary Preaching Collection (19 vols.) — a $279.99 value!
Don't Miss Out!
Each month we bring you exciting new books to build your library.
Sign up above to hear about each month's free book.