Sharing Documents
Want to invite your small group to join you as you read through the Synoptic Gospels next month? Or maybe you'd like to access a shared prayer list with your friends and family. If it's a Logos document, you can quickly and easily share it with a select group or make it public with just a couple clicks.
Get more Sharing Documents training

Sharing and Accessing Docs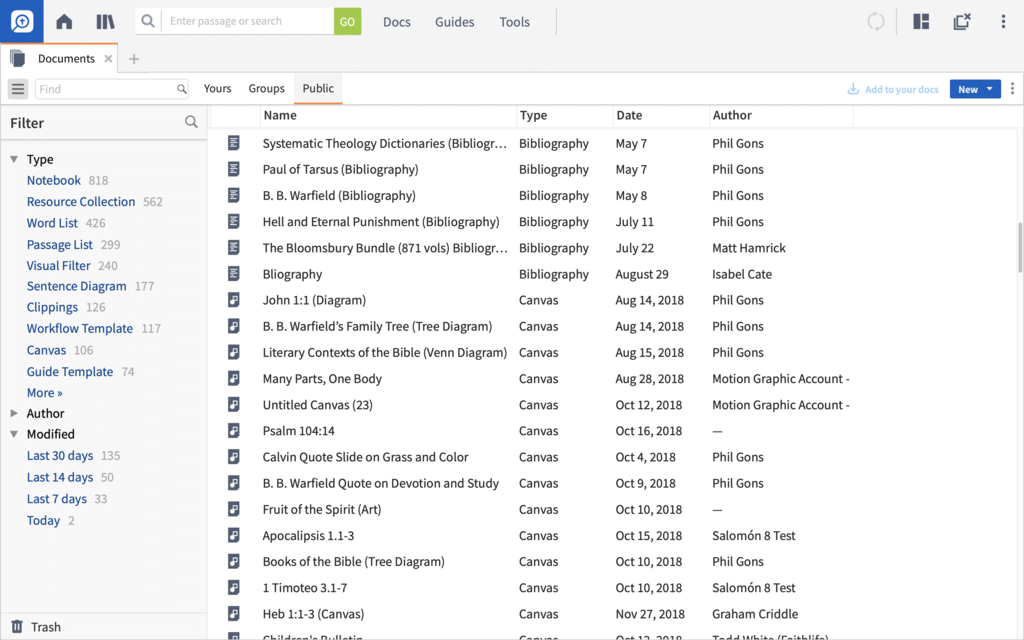 See what Logos users around the world have shared
From the Public tab in the Docs menu, you can browse all the documents Logos users around the world have shared publicly. As with your personal docs, you can filter the list by a variety of attributes and sort the display by any of the columns. Select a document and click Add to your docs to save a copy on the Yours tab.
Availability
Included in
---
Logos Starter and up

Works best in
---
Logos Starter and up

Available on
---

Desktop

Full functionality

Tablet

Partial functionality

Mobile

Partial functionality
Learn How to Use This Feature