Resource Panel
When you open a resource in Logos, you have a wealth of information you can explore right away. From a robust search to interlinears and even popular highlights, each resource opens in a panel with a range of tools to help you get the most out of it.
Get more Resource Panel training

Discover More Biblical Insights with Every Click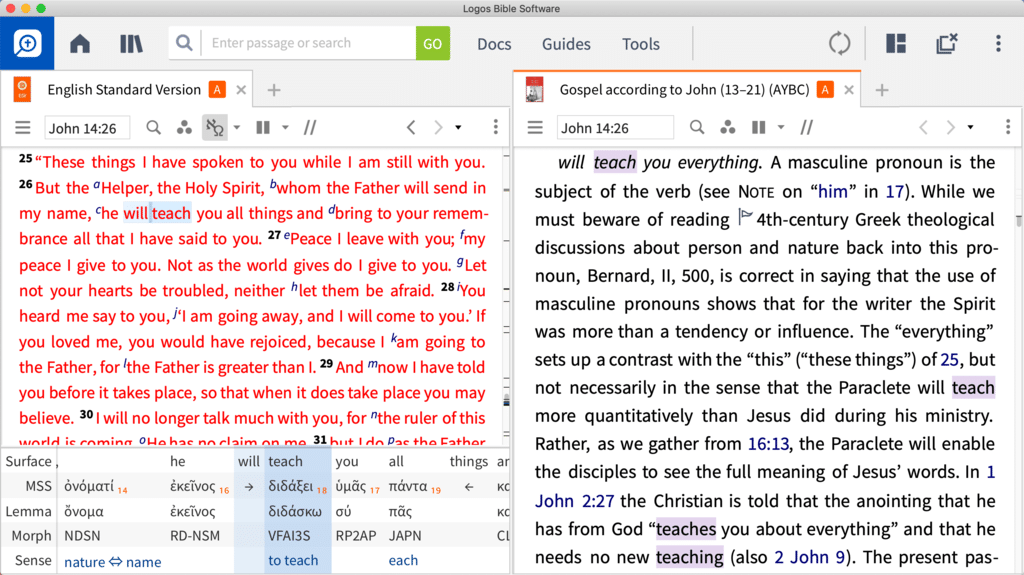 Examine commentaries, systematic theologies, and more
Your books in Logos help you relate more of what you're reading to the biblical text. You can take special note of words that repeat in your books and Bibles, and even skip ahead to the most relevant parts. Plus, many of our most-loved books in Logos give you the option to see popular highlights, so you can see quotes others enjoyed.
Availability
Included in
---
Logos Starter and up

Works best in
---
Logos Starter and up

Available on
---

Desktop

Full functionality

Mobile

Partial functionality

Logos web app

Full functionality
Learn How to Use This Feature