Stream online theology courses anytime, anywhere.
Invite top seminary professors into your home.
Mobile Ed: BI100
Learn to Study the Bible
Dr. Darrell Bock has distilled decades of teaching experience into this 4 hour video course.
50% OFF!
$75.00
Retail: $149.99
Value: $499.99 at leading seminaries
Introducing
courses.logos.com
Beta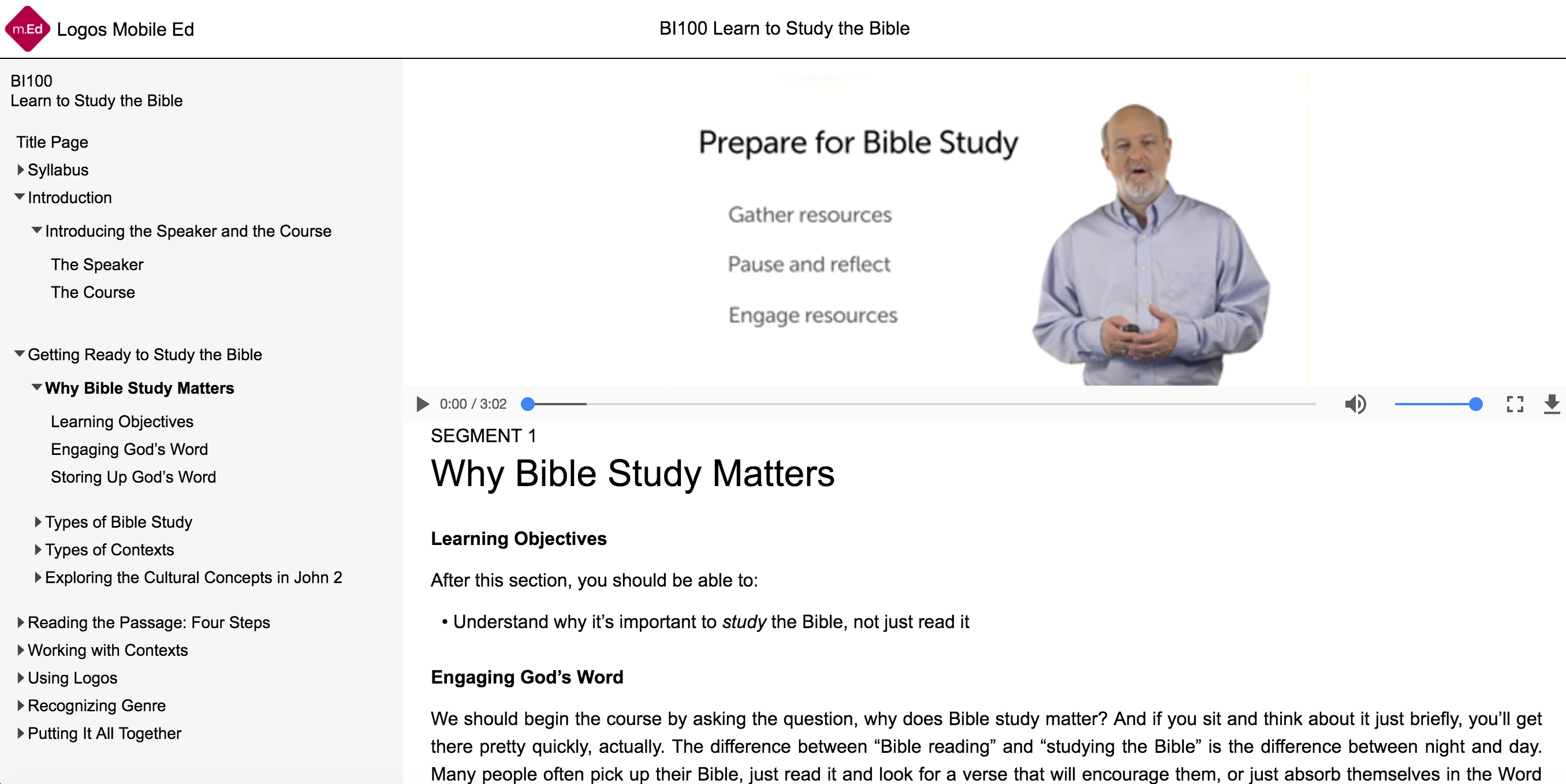 Faithlife has partnered with renowned biblical scholars from around the world is and proud to offer hundreds of video courses designed to help you grow in your understanding of the Bible.
At courses.logos.com you can watch the lectures and follow along with the course transcripts. All at your own pace, and in the comfort of your own home.
Already own Mobile Ed courses?
Access courses online
Course Outline
Unit 1: Getting Ready to Study the Bible
Unit 2: Reading the Passage: Four Steps
Step 1: Observation
Step 2: Interpretation
Step 3: Application
Step 4: Correlation
Getting to the Meaning
Unit 3: Working with Contexts
Historical Context
Social Context
Literary Context
Unit 4: Using Logos
Using Searches to Expand and Focus Your Studies
Unit 5: Recognizing Genre
Narrative
Law
Biography
Genealogy
Biblical History: A Closer Look
Poetry: The Psalter
Praise Psalms
Lament Psalms
Imprecatory Psalms
Psalms for Special Occasions
Royal Psalms
New Testament Hymns
Wisdom
Prophets
Epistles
Apocalyptic
Corporate History
Gospels
Subgenres within the Gospels
Unit 6: Putting It All Together
Correlation: Putting Meanings Together
Application: Engaging Your Life with Scripture
Review
Rewards of Bible Study