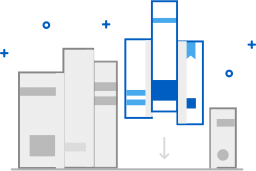 4 Reasons a Complete Series Will Transform Your Study
NICNT. NSBT. WBC. TDNT.
No, I didn't just fall on my keyboard. Those are the abbreviations for celebrated series for biblical and theological study. If you've ever wondered what all those letters mean and why anyone would invest in a complete series, you've come to the right place.

Here are four reasons a complete series will transform your study.
1. Series Give You a Diversity of Perspectives
Responsible biblical interpretation isn't about confirming what you already believe. It's about letting God's Word speak for itself. And one way to do that is by understanding multiple perspectives on an issue.

That's one of the big advantages of a complete series. Many include authors whose theological and biblical point of views may differ. So when you purchase the complete series, your library is instantly filled with resources that help you see passages and issues from multiple perspectives—so you can come to your own conclusions.
2. Series Help You Glean the Expertise of Specialists
Most of us have our favorite authors, professors, and commentators. The nature of biblical and theological study lends itself to specialization. God's Word and Person are just too vast for one person to exhaustively explain every aspect. That's why when an editor puts together a series, they seek out specialists on specific fields of expertise. For example, who better to write on Romans than Doug Moo? But for the volume on Leviticus, they're going to reach out to an Old Testament expert. The beauty of a complete series is that you get scholars working at the top of their game, focusing on a topic or biblical book they've devoted their entire career to.
3. Series Provide a Unified Format
If you've ever preached a sermon, you know that the way information is organized has a huge impact on the audience's ability to understand it. (There's a reason there are so many 3-point, alliterated sermons out there!)

The same is true for commentaries and other reference works. Typically, a series follows the same format across every volume. The New International Version Application Commentary is a great example. It covers every biblical book from Genesis to Revelation. But it does it in the same way every time. Every passage is examined in three sections:
Original Meaning: reveals how the original audience would have understood the passage
Bridging Contexts: examines differences between the biblical world and ours and how that should impact application
Contemporary Significance: draws out the practical implications
A consistent format helps you know what to expect and easily navigate the resource. Plus, if you read a book in a series and appreciate its format, there's a good chance you'd love the other books in the series, too—because they're based on the same blueprint.
4. Series Help You Curate Your Library
The backbone of truly in-depth biblical and theological study is a solid library. But there are a ton of biblical and theological resources out there. How can you build up your library without getting overwhelmed by all your options?

Once again, complete series are the solution. If you select a few commentary series, encyclopedias, and maybe a monograph series, you'll be well on your way to a robust library worthy of any pastor or seminary student. As long as you're choosing a few series that are well respected and together cover major areas of study, you'll have a solid library in no time.

That's why we've pulled together the recommendations below. They're a great starting point for building your library. And if you're not ready to commit to a complete series, no worries! We've highlighted the top-selling volume from each series. It's a great way to give the series a test drive. If you like the individual volume and decide you want the whole series, we'll give you a special discount that accounts for the volume you already bought. It's called Dynamic Pricing, and it's automatically applied when you purchase the series. And that's on top of the built-in savings you get when you buy the series instead of buying volumes one by one.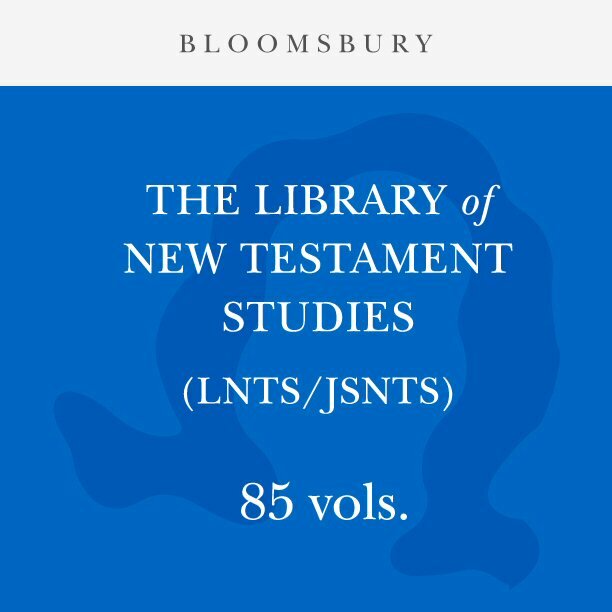 Library of New Testament Studies (LNTS/JSNTS) (85 vols.)
Study with the largest library of Bloomsbury New Testament monographs available digitally. The Library of New Testament Studies is a premier book series that offers cutting-edge work for a readership of scholars, teachers in the field of New Testament studies, postgraduate students, and advanced undergraduates. Featuring works edited and written by Lynn Cohick, Craig Evans, Stanley Porter, D.A. Carson, and many others, you'll find unmatched strength of scholarship and reputation in each and every critical study. All the many and diverse aspects of New Testament study are represented and promoted, including innovative work from historical perspectives, studies using social-scientific and literary theory, and developing theological, cultural and contextual approaches.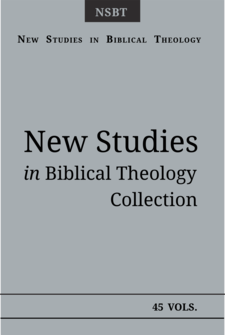 New Studies in Biblical Theology Collection | NSBT (45 vols.)
Learn about the individual and often challenging themes interwoven across the Bible through biblical theology. The New Studies in Biblical Theology (NSBT) series helps you carefully and sensitively address key issues in a clear biblical theology approach. By simultaneously instructing and edifying, interacting with current scholarship, the NSBT points the way forward. Drawing from well-respected biblical scholars such as D.A. Carson, Craig L. Blomberg, and G.K. Beale, this series represents the elite in biblical theology.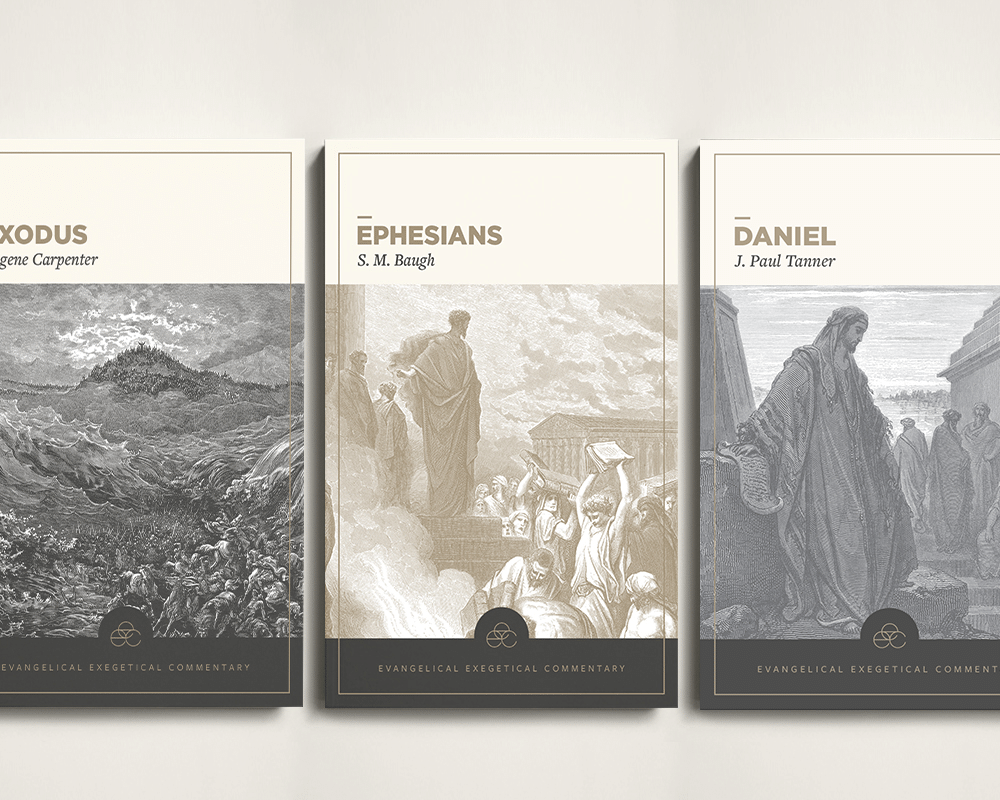 Evangelical Exegetical Commentary (EEC) (44 vols.)
The Evangelical Exegetical Commentary (EEC) series is a premiere biblical commentary rooted in the original text of Scripture. Incorporating the latest in critical biblical scholarship and written from a distinctly evangelical perspective, each comprehensive volume features a remarkable amount of depth, providing historical and literary insights, and addressing exegetical, pastoral, and theological details. Readers will gain a full understanding of the text and how to apply it to everyday life.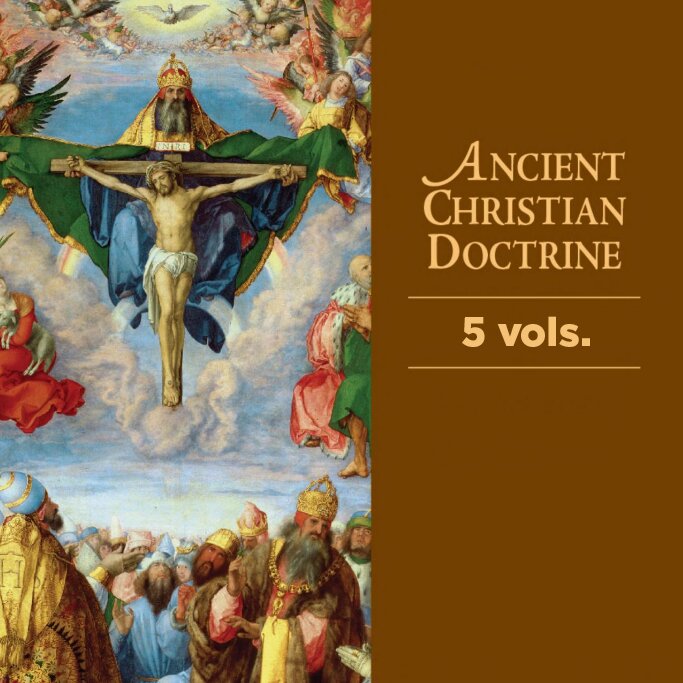 Ancient Christian Doctrine Series (5 vols.)
From the earliest days of the Christian church, there has been the tendency to distill those essential aspects of Christian teaching into succinct creeds. These creeds, in turn, are unpacked to reveal much about the Christian understanding of the nature of God, salvation, and the church. As the seminal Ancient Christian Commentary on Sacred Scripture series did for Scripture, so this series does for the classic articulation of Christian doctrine—the Nicene Creed. Following the outline set forth in that ancient creed, these volumes bring together copious amounts of commentary from the early church fathers on each statement and phrase.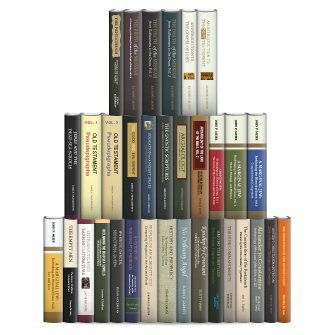 Anchor Yale Bible Reference Library (33 vols.)
The Anchor Yale Bible Reference Library is designed to be a third major component of the Anchor Yale Bible group, which also includes the Anchor Yale Bible and the Anchor Yale Bible Dictionary. The approach is scholarly, the perspective is balanced and fair-minded, the methods are scientific, and the goal is to inform and enlighten. Contributors are chosen based on their scholarly skills and achievements, and they come from a variety of religious backgrounds and communities. It aims to present the best contemporary scholarship in a way that is accessible not only to scholars but also to the educated non-specialist. It is committed to the work of sound philological and historical scholarship, supplemented by insight from modern methods, such as sociological and literary criticism. Contributors include Joseph Blenkinsopp, Raymond E. Brown, James H. Charlesworth, John P. Meier, Susan Ackerman, Luke Timothy Johnson, and more.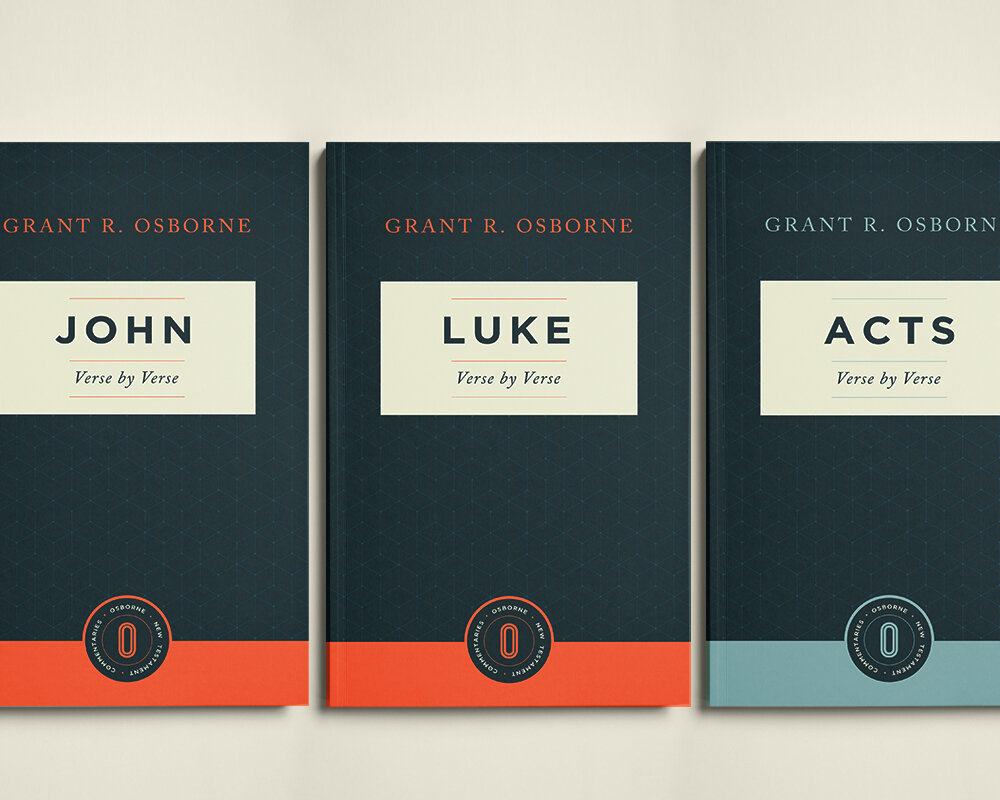 Osborne New Testament Commentaries (12 vols.)
The Osborne New Testament Commentary Series, by respected professor and author Grant R. Osborne, is for people who are looking for a straightforward explanation of the text in its context, avoiding either oversimplification or technical complexity. Osborne brings out the riches of each New Testament book, making them accessible for today's pastors as well as all who consider themselves students of Scripture.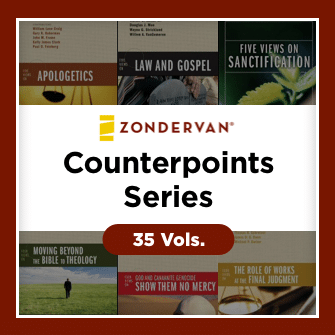 Zondervan Counterpoints Series (35 vols.)
Miracles, biblical inerrancy, hell, women in church leadership, creation, and the rapture—these are some key areas of concern for many in the church. With dozens of contributing authors from various theological backgrounds, the Zondervan Counterpoints series is an invaluable set of resources for Christians today, focusing on these topics and more. Each volume lays out multiple views on a particular theological matter, letting you draw your own conclusions on these contested issues. Respected biblical scholars and theologians present their views based on years of extensive research—so you know you're hearing the strongest possible case for each perspective. Whether you are a student, pastor, teacher, youth worker, or layperson, these volumes are a fantastic tool for understanding contemporary Christian issues in the light of solid scriptural truth.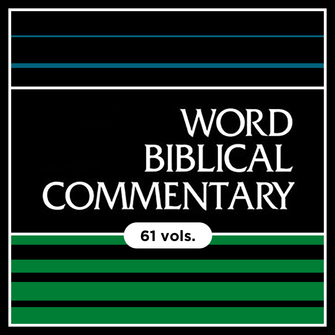 Word Biblical Commentary | WBC (61 vols.)
The Word Biblical Commentary delivers the best in biblical scholarship, from the leading scholars of our day who share a commitment to Scripture as divine revelation. This series emphasizes a thorough analysis of textual, linguistic, structural, and theological evidence. The result is judicious and balanced insight into the meanings of the text in the framework of biblical theology. These widely acclaimed commentaries serve as exceptional resources for the professional theologian and instructor, the seminary or university student, the working minister, and everyone concerned with building theological understanding from a solid base of biblical scholarship.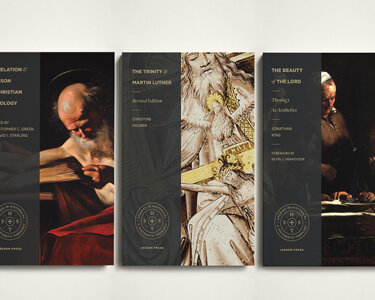 Studies in Historical and Systematic Theology (SHST) (25 vols.)
Studies in Historical and Systematic Theology is a peer-reviewed series of contemporary monographs exploring key figures, themes, and issues in historical and systematic theology from an evangelical perspective. The volumes in this series cover a broad range of topics, from aesthetics to theological hermeneutics, and engage directly with a number of significant theologians, including Martin Luther and Karl Barth.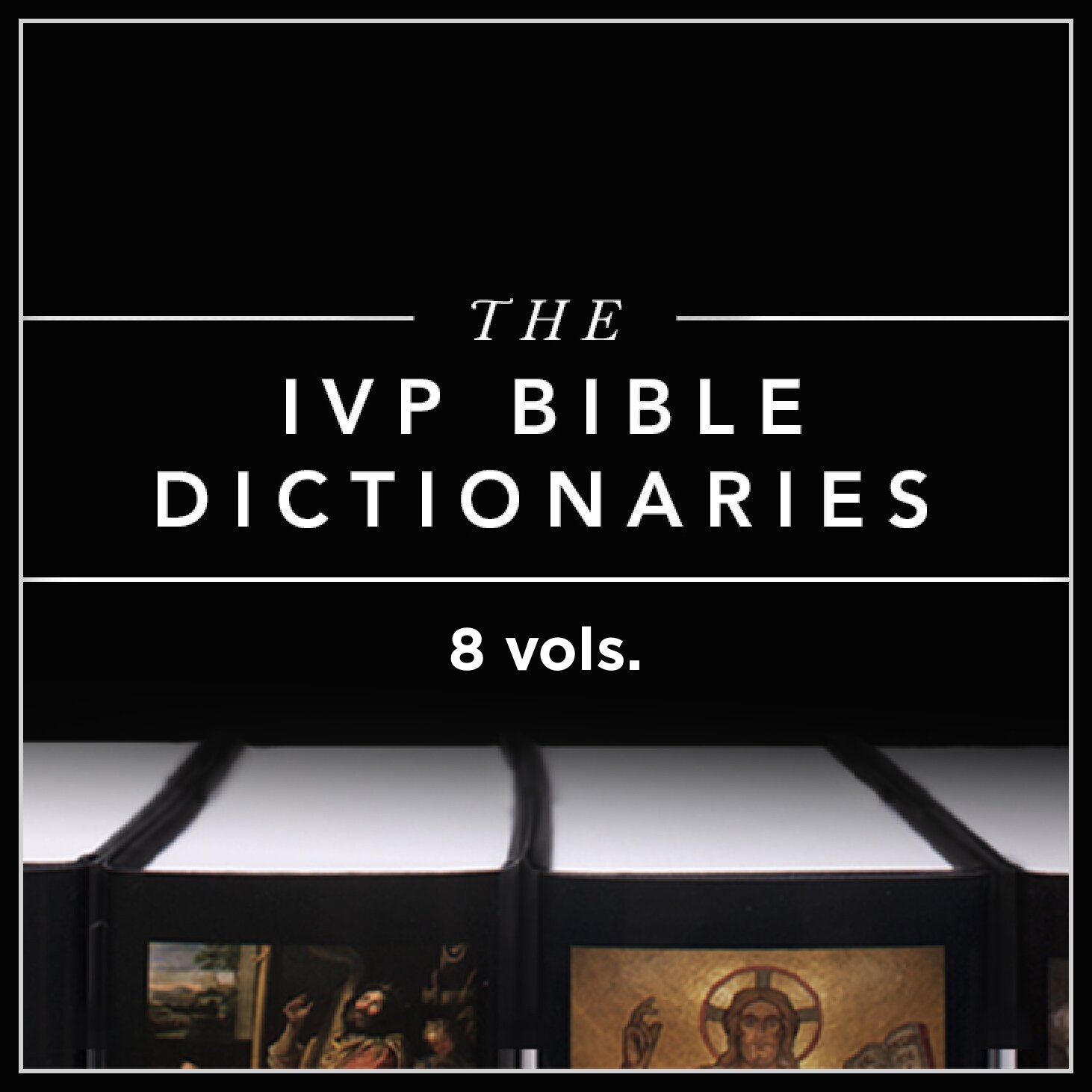 The IVP Bible Dictionaries (8 vols.)
Unique among reference books on the Bible, the volumes of the IVP Bible Dictionary Series bridge the gap between scholars and pastors, teachers, students and lay people desiring in-depth treatment of biblical topics in an accessible format. Articles cover traditional and contemporary topics, including cross-sectional themes, methods of interpretation, significant historical or cultural background, and each Old and New Testament book as a whole.