Get the Tools and Books Trusted by BibleProject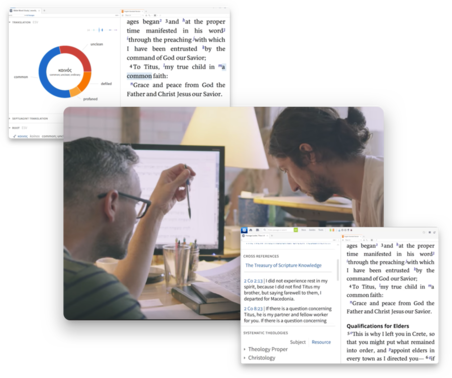 Jumpstart your biblical studies with a tool used by the BibleProject team. Get Logos Bible software and a collection of digital resources hand-picked by the BibleProject team:
Eight Bibles, including the ESV, NIV, NLT, and the original Greek and Hebrew

Four dictionaries on theological terms and biblical words and concepts

Eight reverse interlinears to help you understand the meaning of Greek and Hebrew

Plus the New Bible Commentary, a commentary on the whole Bible edited by D.A. Carson
And you can choose to add the entire Tyndale Commentary Series (66 vols.), valued at $599, for only $150 more!
Pick the Option That's Right for You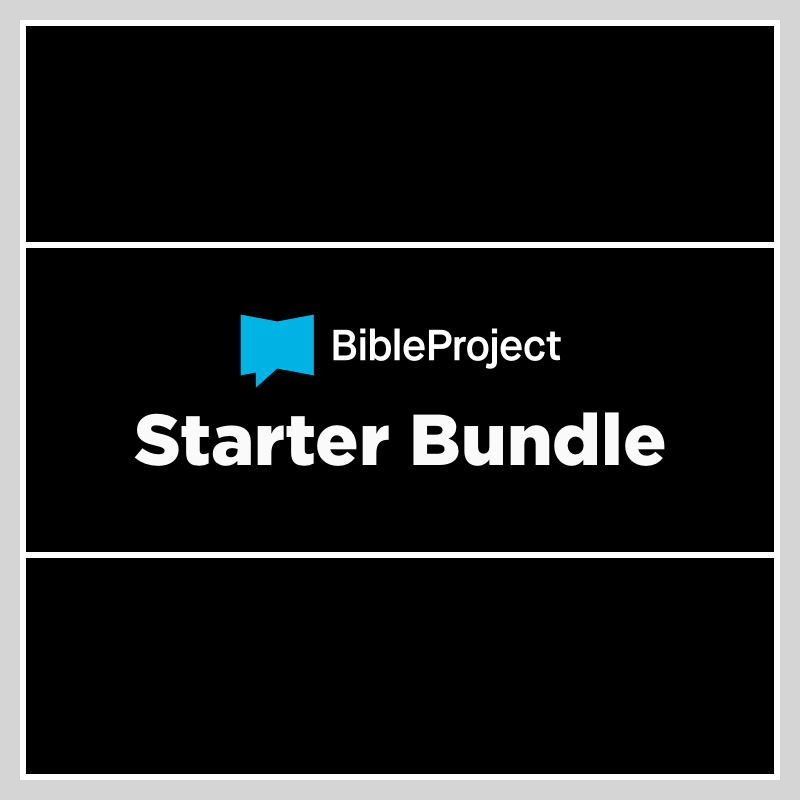 BibleProject Classroom Starter Bundle
---
Featured Resources
New Bible Commentary

Holman Illustrated Bible Dictionary

ESV Reverse Interlinears (Hebrew & Greek)

Theological Dictionary of the New Testament

Dictionary of Biblical Imagery

The Greek New Testament (SBL Edition)

Lexham Hebrew Bible with Morphology

Lexham Theological Wordbook
Value: Over $500
$49.99
Add to cart
Best Value
BibleProject Classroom Starter Bundle + Tyndale Commentary Series (66 vols.)
---
Featured Resources
New Bible Commentary

Holman Illustrated Bible Dictionary

ESV Reverse Interlinears (Hebrew & Greek)

Theological Dictionary of the New Testament

Dictionary of Biblical Imagery

The Greek New Testament (SBL Edition)

Lexham Hebrew Bible with Morphology

Lexham Theological Wordbook
+
Tyndale Commentary Series (66 vols.)
Value: Over $1,300
Your Price: $199.99
Save over 85%
Add to cart