Faithlife Live is our live, cross-denominational show that features in-depth conversations with key ministry leaders on deep, theological topics.
In this episode, Scott Lindsey chats with Dr. Mark Ward about which Bible translation is best.
Head to faithlife.com/live to see all guests.
Learn more about Bible translations from Mark Ward
Which Bible translation is the best? Christians love to argue about this. But it's always the wrong question because it's incomplete. We should ask, "Which Bible translation is best for a given purpose?" Which translations are best for close study, for evangelism, for preaching, for reading big chunks quickly?
This brief course by Dr. Mark Ward teaches students how to choose the right translation for the right task.
Get How to Choose the Right Bible Translation for the Task (0.75 hour course) now.
Study the history of Bible translation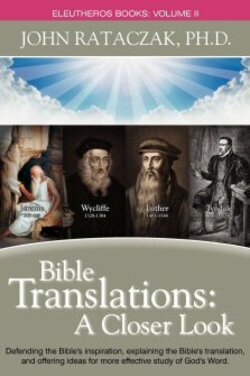 In Bible Translations: A Closer Look, author John Rataczak takes readers through the history of Bible translation and provides insight into the challenges and methods of such a process. In addition, Rataczak introduces various tools for effective Bible study.