As you probably know, the Logos mobile app continues to expand in both power and popularity. Hopefully, you're using it as a complement to desktop program.
I continue to be impressed with all that we can do with our mobile devices when we're away from our computers.
For example, did you know we can easily execute an inline Bible reference search in mobile app resources?
Try this:
Open the Logos mobile app on your phone or tablet.
Tap the Library button on the navigation bar (A).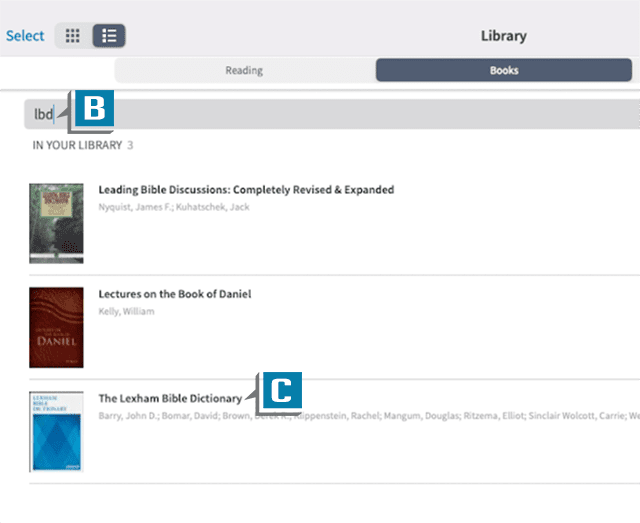 Type LBD in the Library's Find box (B).
Tap The Lexham Bible Dictionary to open it (C).
Type Jn 1.1 in the resource's reference box (D).
Tap Inline from the drop down list (E).
Notice in the display area all the mentions of John 1:1 in the resource (F).
Tap and hold the title of an article in the search results (G).
Tap (from the menu that appears) Open in new split section (H).
Notice the resource text appears on the right (I).
Tap and hold another article title in the search results (J).
Tap Open in right section (K).
Notice the right side of the split panel now jumps to that hit!
This is just one of many powerful features we can enjoy on the Logos mobile app. To further acquaint you with the mobile app please join me for a FREE 30 minute training webinar Tuesday, November 9, at 2:00 p.m. (CDT). The webinar is free, but you'll need to register here.
If you can't make that timeslot, please register anyway and you'll receive email instructions on how to watch at your convenience.
Was This Article Helpful?