SERMON ARCHIVES
Powerful Sermons, Transformed into Commentaries
Pull insight and inspiration from the sermon transcripts of Tim Keller, Greg Laurie, Matt Chandler, and other celebrated pastors.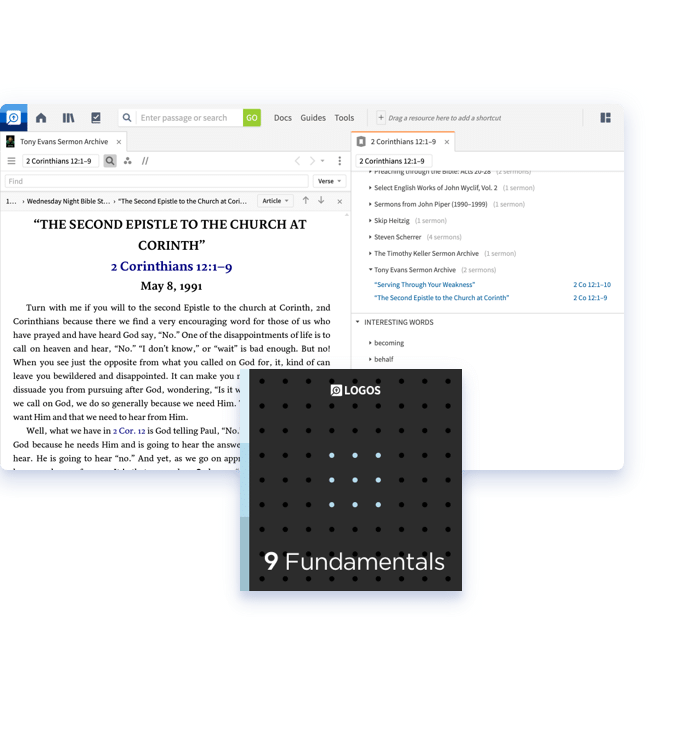 Where Powerful Sermons Meet Powerful Bible Software
When you combine these sermon archives with Logos Bible Software, it's like having smart, searchable commentaries by your favorite preachers. Plus, when you get Logos Fundamentals for just $49.99, you'll save an extra 10% on Sermon Archives.
50+ Digital Bible Study Resources: Logos comes with over 50 biblical resources handpicked to deepen your time in the Word.
Searchable: Search for a topic or verse in Logos, and find results from these sermons and all your books.
Smart: Logos automatically reads your library for you—including sermon archives—then provides recommended reading based on what you're studying.
Practical: Because these are sermons, you won't just add powerful, biblical insights to your study—you'll get practical application too.

Featured

Sermon Archives

Additional Sermon Resources