SERMON ARCHIVES
Powerful Sermons, Transformed into Commentaries
Save 40% on sermon transcripts from Tim Keller, Greg Laurie, Matt Chandler, and other celebrated preachers.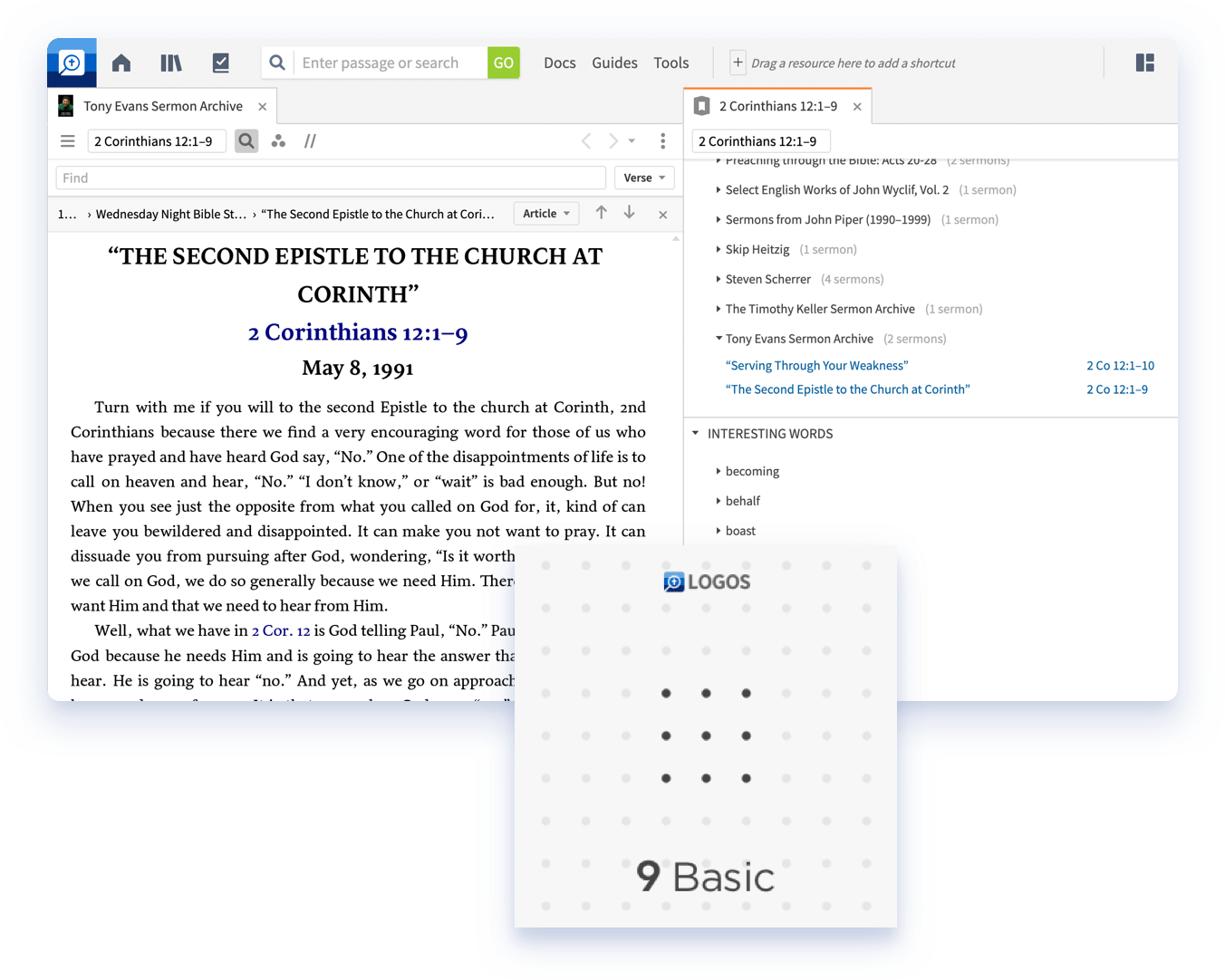 Sermon Transcripts + Free Bible Software
When you combine these sermon archives with Logos Bible Software (free and included with purchase), it's like having smart, searchable commentaries by your favorite preachers.


25-volume digital library: Logos comes with over two dozen biblical resources handpicked to deepen your time in the Word.
Searchable: Search for a topic or verse in Logos, and find results from these sermons and all your books.
Smart: Logos automatically reads your library for you—including sermon archives—then provides recommended reading based on what you're studying.
Practical: Because these are sermons, you won't just add powerful, biblical insights to your study—you'll get practical application, too.

Featured
Tim Keller
"A good sermon is not like a club that beats upon the will but like a sword that cuts to the heart."
35+ years of preaching 1,300+ sermons
$379.99 $227.99
Save $152.00
Add to cart
D.A. Carson
"Keep revising, praying, and preparing so it is not so much that you have mastered the material as that it has mastered you."
20+ years of preaching 550+ sermons
$139.99 $83.99
Save $56.00
Add to cart
Greg Laurie
"It's better to temporarily offend someone . . . with a convicting message of the gospel and see them ultimately come to faith than . . . see them go into a Christless eternity."
20+ years of preaching 1,190+ sermons
$299.99 $179.99
Save $120.00
Add to cart

Pre-Pub