Sometimes Wisdom Literature can be confusing or wrongly understood through the lens of modern-day culture and context. Yet there is much we can glean from the wisdom of generations of God's people when those books of the Bible are rightly studied.
First, let's consider the basics.
What is wisdom literature?
Wisdom Literature, according to the Lexham Bible Dictionary, is "a genre of ancient literature characterized by an emphasis on teaching its audience the things necessary to attain to virtue and obtain divine favor." The books of Proverbs, Job, and Ecclesiastes are considered biblical Wisdom Literature, making up a large portion of the Hebrew Bible.1 Through these books chock-full of pithy sayings, parables, and deep ponderings about life that are relevant even today, believers can glean wisdom for living life in a way that honors God.
These books differ from other biblical material in several ways:
They focus on the individual versus nations
They rarely mention things like the temple, sacrificial system, or the law
They rarely mention Old Testament historical events, like the exodus, the monarchy, and the division and fall of the northern and southern kingdoms
There is little interest in politics, history, acts of God, miracles, sin, forgiveness, and the like
Characteristics of wisdom literature
Wisdom Literature books are concerned with "the meaning of life"2 and how to live well in this complicated world in the day-to-day. Their setting tends to be the home, 3 and they often speak of mothers and fathers—frequently, Wisdom Literature text is addressed to "my son."4
In ancient Israel, these "books" were delivered orally. They often focus on interpersonal relationships and address the human condition from the perspective of human needs and concerns. And although their authority is not grounded in God's spoken commands, it is rooted in the Israelites' commitment to him and the belief that he is superior to and creator of all things—and true wisdom begins with this conviction.
In Reading the Bible for All Its Worth, Gordon Fee offers guidance on reading this genre:
Wisdom Literature . . . [focuses] on people and their behavior—how successful they are at making godly choices and whether or not they are learning how to apply God's truth to the experiences they have. It is not so much the case that people seek to learn how to be wise but rather that they seek to get wise. Anyone who seeks to apply God's truth daily and learn from their experience can become wise eventually. But there is a great danger in seeking wisdom simply for one's own advantage or in a way that does not honor God above all: "Woe to those who are wise in their own eyes" (Isa 5:21). Moreover, God's wisdom always surpasses human wisdom (Isa 29:13–14; cf. 1 Cor 1:18–2:5).5
How to study wisdom literature
Reading and studying Wisdom Literature is a bit tricky—because in it we often read things that aren't true of our own lives. Statements can be confusing: Is money really the answer to everything like Ecclesiastes 10:19 says? What does it mean to "live on a corner of the roof" in Proverbs 21:9? Why would anyone "carry fire next to [their] chest"? (Prov 6:27).
If we're not careful, it's easy to misunderstand and even misapply verses that don't make sense to our twenty-first-century minds.
Fee offers three tips to tuck in your back pocket when reading Wisdom Literature:
Read for the overall message. Taking bits and pieces out of context can result in misapplication.
Consider the terms and categories of Hebrew wisdom, as well as its styles and literary modes.
Understand what the book at hand is all about so that you can follow the line of argument.
Knowing this information, however, takes a bit of digging, and reading respected commentaries as you study can help you comb through the details to see what the biblical authors emphasize. They are one of the best companions to have by your side when studying any book of the Bible, and this is especially true when sifting through Job, Proverbs, and Ecclesiastes.
Here are nine of the best commentaries to jumpstart your study of Wisdom Literature:
Best commentaries on the book of Job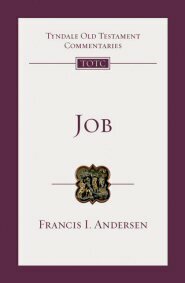 Job (Tyndale Old Testament Commentaries | TOTC)
Add to cart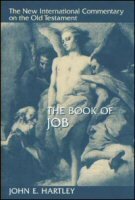 The Book of Job (The New International Commentary on the Old Testament | NICOT)
Add to cart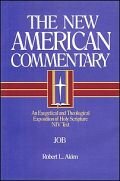 The New American Commentary: Job (NAC)
Add to cart
Tyndale Old and New Testament Commentaries have long been a trusted resource for Bible studies, offering clear, reliable, and relevant expositions. This volume on Job by Francis I. Andersen, a biblical scholar who helped to expand Hebrew studies, is designed to help readers understand (1) what the text says and (2) what it means, with a concise introduction and a thorough treatment of its authorship, date, original setting, and purpose.
Southwestern Journal of Theology calls this commentary on the book of Job "One of the most readable serious commentaries on Job to be written in recent years." NIC commentaries provide up-to-date evangelical commentary based on thorough scholarship—and this volume on Job written by John E. Hartley deals carefully with its language, text, and theology, which are among the most difficult to grasp in the Old Testament.
The New American Commentary focuses on communicating the theological structure and content of each biblical book, concentrating on theological exegesis while providing practical, applicable exposition—and this commentary on Job is no different. Robert L. Alden seeks to illuminate both the historical meaning and contemporary significance of the book while emphasizing how each section of Job is unified theologically and connects with Scripture as a whole.
Here's where you can find more commentaries and other helpful resources on Job.
Best commentaries on the book of Proverbs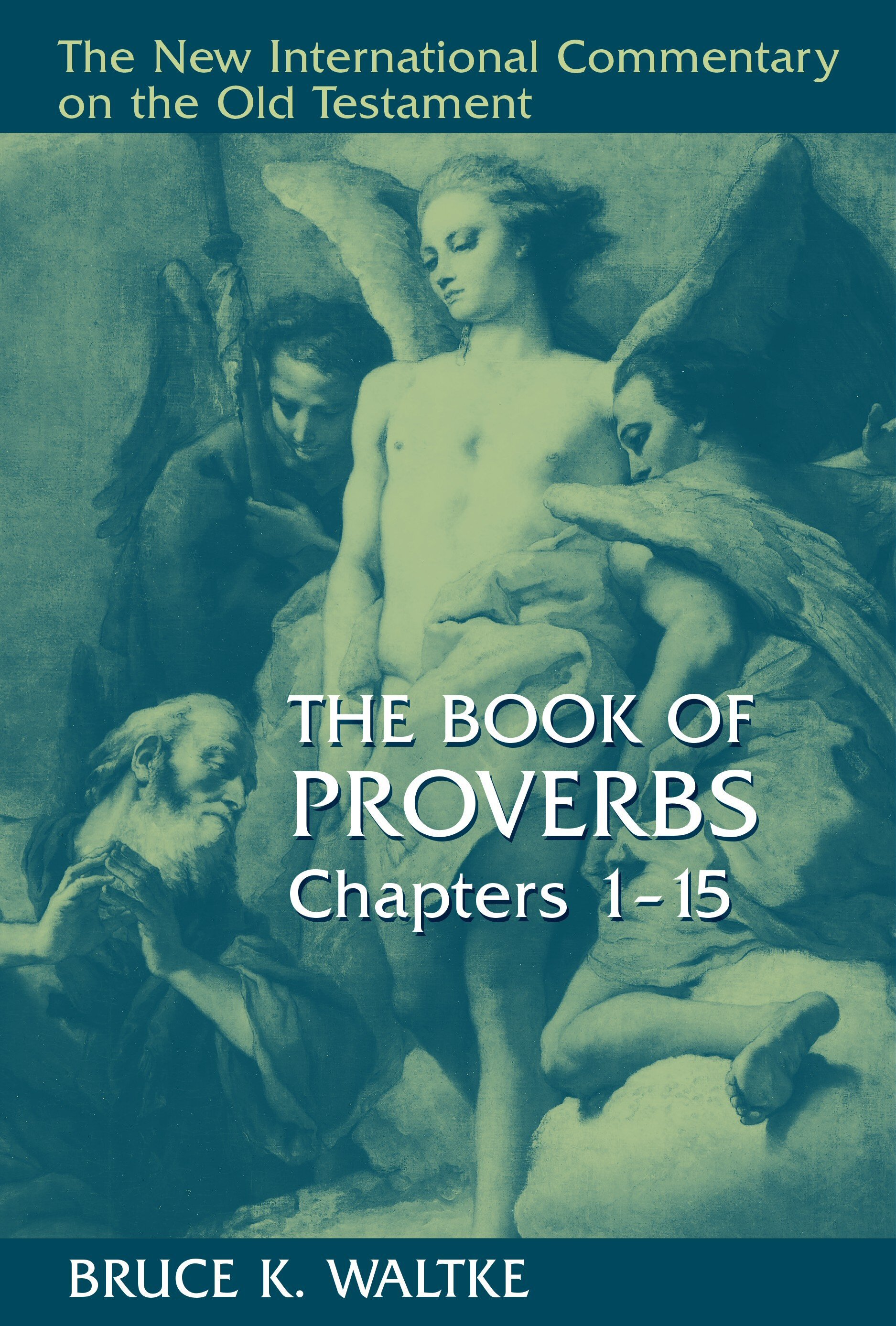 The Book of Proverbs, Chapters 1–15 (The New International Commentary on the Old Testament | NICOT)
Add to cart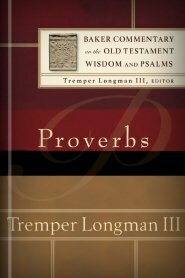 Proverbs (Baker Commentary on the Old Testament Wisdom and Psalms | BCOTWP)
Add to cart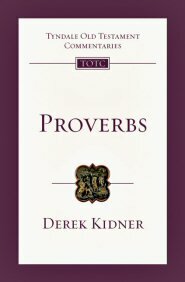 Proverbs: An Introduction and Commentary (TOTC)
Add to cart
Written by eminent Old Testament scholar Bruce Waltke, this two-volume commentary is considered by many to be the most comprehensive work on Proverbs available. Written for scholars, pastors, and serious Bible students alike, the NIC casts fresh light on ancient yet familiar biblical texts. The NICOT on Proverbs opens by exploring the background, authorship, date, purpose, structure, and theology of the book, and verse-by-verse comments balance in-depth discussions of technical matters.
This commentary by Tremper Longman III is tailored to the distinctness of poetry and Wisdom Literature, emphasizing the message of Proverbs and paying special attention to poetic structure and literary devices. Rigorous exegesis incorporates linguistic, historical, and canonical insights while closing reflections explore the text's theological dimensions.
Derek Kidner has not only provided a running commentary on the whole of Proverbs but has also included two helpful study aids: a set of subject guides that bring together teaching scattered throughout the book and a short concordance that helps locate lost sayings. In short, this volume is a wise person's guide to wisdom.
Find even more wisdom (see what we did there?) for studying Proverbs.
Best commentaries on the book of Ecclesiastes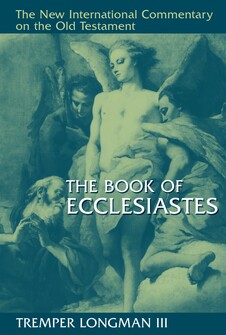 The Book of Ecclesiastes (The New International Commentary on the Old Testament | NICOT)
Add to cart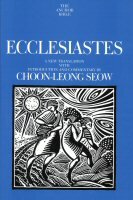 Ecclesiastes (Anchor Yale Bible Commentary | AYB)
Add to cart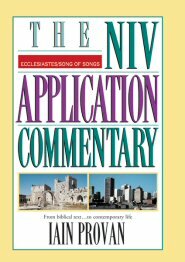 Ecclesiastes, Song of Songs (NIV Application Commentary | NIVAC)
Add to cart

In the NICOT commentary on Ecclesiastes, Tremper Longman III addresses the question, "How does the pessimistic perspective [of Ecclesiastes] fit into the rest of biblical revelation?" He takes a canonical-Christocentric approach to the meaning of Ecclesiastes to find answers. Longman provides an extensive introduction to the book, and in the verse-by-verse commentary that follows, helps clarify the confusing, sometimes contradictory message of Ecclesiastes.
Bible scholar Choon-Leong Seow creatively translates and carefully interprets Ecclesiastes in this commentary, with insights about the meaning of the original text and its relevance for today.
The award-winning NIV Application Commentary Series helps readers understand the authorial meaning of the biblical text in its original context using all the elements of traditional exegesis. Plus, it bridges the gap between the world of the Bible and the world of today. In Ecclesiastes, Song of Songs, author Iain Provan reveals the links between Scripture and our own times and shows how these two books speak to us today with relevance and conviction.
Find more resources to help you study Ecclesiastes here.
Related articles