Hear the story behind Dr. Michael Allen's book Justification and the Gospel (:10), and the Logos Pros show you how to use Bible Book Guides in Logos (3:18).
Keep learning about justification
If you appreciated Dr. Michael Allen's perspective on justification, check out his book on the subject, Justification and the Gospel.
Allen considers some of the liveliest recent debates as well as some overlooked connections within the wider orbit of Christian theology. He provides a historically informed, ecumenically minded defense of orthodox theology, analyzing what must be maintained and what should be reconfigured from the vantage point of systematic theology. The book exemplifies the practice of theological interpretation of Scripture and demonstrates justification's relevance in ongoing issues of faith and practice.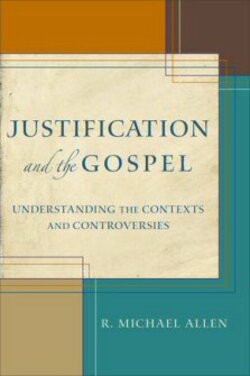 Get Justification and the Gospel.
Start using Logos today!
Logos is the smartest way to study the Word. With easy‐to‐use tools and a massive theological library, Logos delivers insight. Pinpoint answers in seconds, study the Word in its cultural context, uncover meaning in the original languages, and answer questions with confidence.