In this Faithlife Live webinar, we talk with African American pastors Charlie Dates and Bryan Loritts, who offer guidance on how the Church should respond to the evil of racism and discuss gospel implications.
Head to faithlife.com/live to see past guests.
Learn more from Bryan Loritts and Charlie Dates
Insider Outsider: My Journey as a Stranger in White Evangelicalism and My Hope for Us All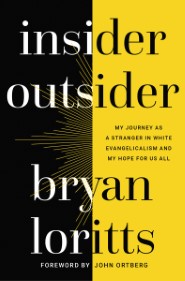 God boldly proclaims throughout the book of Acts that there is no "ethnic home team" when it comes to Christianity. But the minority experience in America today-—and throughout history-—too often tells a different story.
As Loritts writes, "It is impossible to do theology devoid of cultural lenses and expressions. Like an American unaware of their own accent, most whites are unaware of the ethnic theological accent they carry." Insider Outsider bears witness to the true stories that often go untold—stories that will startle, enlighten, and herald a brighter way forward for all seeking belonging in the family of God.
This seminal book on race and the Church will help Christians discover:
How they can learn the art of listening to stories unlike their own
Identify the problems and pitfalls that keep Sunday morning the most segregated hour of the week
How to participate in an active movement with God toward a holy vision of what Dietrich Bonhoeffer calls "life together"
Drawing on insightful snapshots through history, eye-opening personal experiences, and biblical exposition, Loritts awakens both our minds and hearts to the painful reality of racial divides as well as the hope of forgiveness.
Get Insider Outsider now.
Letters to a Birmingham Jail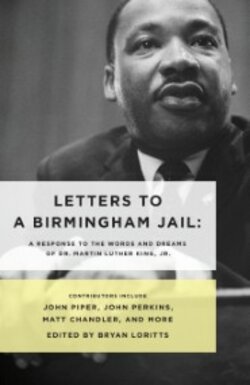 More than 50 years ago, Dr. Martin Luther King, Jr. wrote his Letter from a Birmingham Jail. Much has transpired in the half-century since, and progress has been made in the issues that were close to Dr. King's heart. Thankfully, the burning crosses, biting police dogs, and angry mobs of that day are long gone. But in their place, passivity has emerged. A passivity that must be addressed.
That's the aim of Letters to a Birmingham Jail. A collection of essays written by men of various ethnicities and ages, this book encourages us to pursue Christ by exalting diversity. Each contribution recognizes that only the cross and empty tomb of Christ can bring true unity, and each notes that the gospel demands justice in all its forms. This was a truth that Dr. King fought and gave his life for, and this is a truth that these modern-day "drum majors for justice" continue to beat.
Get Letters to a Birmingham Jail now.