Reading the Bible can be intimidating if you haven't spent years studying the Scriptures. There's so much contextual knowledge that could take years of study to uncover. And without the proper methods, studying the Bible might be seen as a chore.
That's why Lexham Press has created DIY Bible Study, a resource that gives you everything you need to study the Bible to the fullest extent. With DIY Bible Study, you'll learn to study the Bible and apply it to your life.
Leveraging the power of Logos 6
DIY Bible Study is designed to leverage the power and all of the amazing features of Logos 6. This highly visual curriculum is enhanced with video lessons explaining Bible study principles, and application-focused content helps you understand the Bible and how it applies to your life.
There's also a prebuilt, year-long reading plan included with DIY Bible Study. In just 10 minutes a day, you can go through the entire resource, digging deeper into the Bible with each lesson. It's also easily used as a handbook during your regular study. We wanted it to be as flexible and as accessible as possible so anyone could benefit from it, no matter where they find themselves on their walk with Jesus.
A survey of the Bible
If you were using the year-long reading plan included in DIY Bible Study, each biblical book would be divided into five sections in an effort to maximize coverage and depth. Let's take a look at what five days in Genesis might look like:
Day 1: Overview
First, you'll watch a short video and read a brief overview of Genesis. Key moments in the book are listed and an outline for the book is established. Key terms, DIY study tips, and interesting facts are highlighted so that you can dig deeper into the biblical text on your own.
Day 2: Reflection
We've included two volumes of hand-curated Bible Study Magazine content to help you reflect on and study each biblical book. On the second day, you'll read a devotional article from Moment with God so that you can begin reflecting on Genesis' themes.
Day 3: Context
Why was Genesis written, and who was it written to? How did the original audience understand this text? The answers to these questions and more will be answered on day 3. We dive into Genesis' historical and biblical context to uncover everything you need to know to begin understanding the meaning of the text.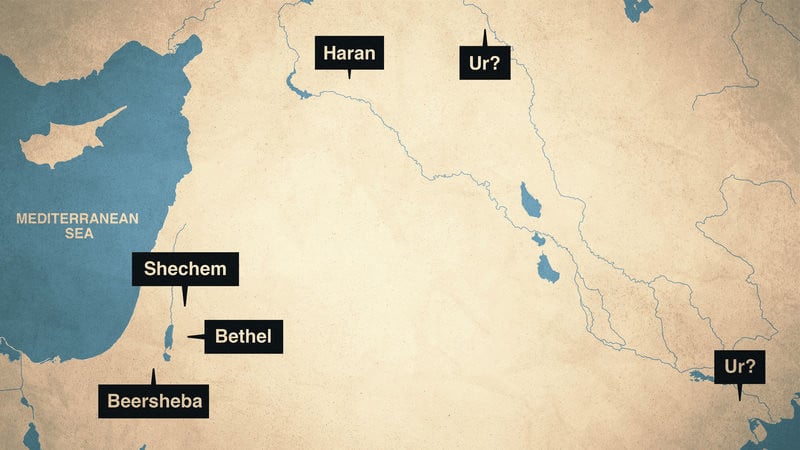 Day 4: Practice
The second volume of Bible Study Magazine content is Study Like a Pro. You'll read an article that addresses a particularly difficult passage from Genesis and walks you through how a biblical scholar might approach studying the passage.
Day 5: Application
Finally, you'll begin learning to apply Genesis to your own life. Our beautifully designed Verse of the Day slides are peppered throughout to visually highlight key verses in the book. Reflection questions are included to help stimulate discussion and action.
Step into the story
Step into the grand narrative of Scripture to see how our God has wrestled with—and saved—humanity. With DIY Bible Study, you'll learn to study the Bible and enjoy it more than ever before.
DIY Bible Study is included in most Logos 6 base packages.
You can also get it in the Lexham Bible Study Essentials Bundle, on sale for over 60% off during Logos' Christmas sale.