The Logos Christmas Sale
See the Old, Old Story
in a Brand-New Light
Save on resources to guide your study through the Christmas season and beyond.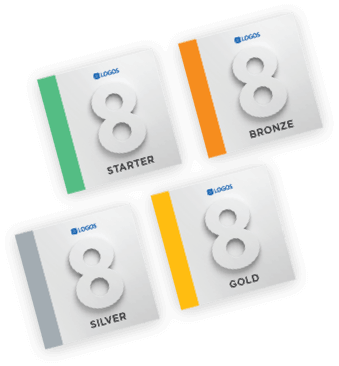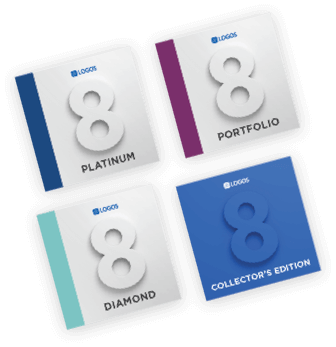 20% off Logos Bible Software
Your Guiding Star through Scripture
Go deeper into the Christmas story than ever before with Logos, a personal Bible study platform that includes a smart library of trusted biblical reference works. Just open a passage, and Logos automatically shows you what book to turn to for deeper understanding. Even the most familiar passages will burst with new insight, making Logos the best way to focus your heart on what really matters this season and beyond.

12 Days of Logos
Up to 40% off Christmas Resources
Advent for Everyone (3 vols.)
Distilled from selected passages in his popular For Everyone commentaries, the Advent for Everyone series presents sparkling reflections take you on a journey of spiritual enlightenment, guiding you towards the wonder and joy of Christmas. Each volume focuses on particular themes from its respective Biblical texts with meditation, reflection, and insightful commentary.
$29.99
Save 40%
Your Price: $17.99
God Is in the Manger
Free Devotional: Focus Your
Heart This Christmas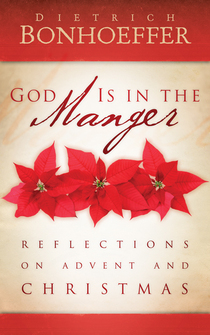 God Is in the Manger: Reflections on Advent and Christmas
These forty stirring devotions will guide and inspire readers as they move thematically through the weeks of Advent and Christmas, from waiting and mystery to redemption, incarnation, and joy. Supplemented by an informative introduction, short excerpts from Bonhoeffer's letters, and passages from Bonhoeffer's Christmas sermons, these daily reflections are timeless and moving reminders of the true meaning of Christmas.
$9.99
Save 100%
Your Price: $0.00
Fifty Prayers
This collection for the first time makes Karl Barth's pastoral prayers available to an English-speaking audience, offering a fresh perspective on how the great Swiss theologian understood this central practice of Christian life. The prayers are organized according to seasons of the liturgical year, making them ideal for both group use and individual reflection.
$9.99
Save 80%
Your Price: $1.99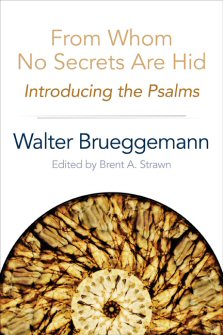 From Whom No Secrets Are Hid: Introducing the Psalms
The Psalms express the most elemental human emotions, representing situations in which people are most vulnerable, ecstatic, or driven to the extremities of life and faith. Many people may be familiar with a few Psalms, or sing them as part of worship. Here highly respected author Walter Brueggemann offers readers an additional use for the Psalms: as scripted prayers we perform to help us reveal ourselves to God. Brueggemann explores the rich historical, literary, theological, and spiritual content of the Psalms while focusing on various themes such as praise, lament, violence, and wisdom. He skillfully describes Israel's expression of faith as sung through the Psalms, situates the Psalmic liturgical tradition in its ancient context, and encourages contemporary readers to continue to perform them as part of their own worship experiences. Brueggemann's masterful take on the Psalms as prayers will help readers to unveil their hopes and fears before God and, in turn, feel God's...
$23.99
Save 87%
Your Price: $2.99
Stocking Stuffers
Deals under $50
Gift Cards
Give the Gift of Bible Study
It's hard to pick the perfect gift, and especially hard to pick for someone else. But with Logos gift cards, you don't have to. You give them the card, and they pick their gift. Perfect!
Get gift cards
Free bibles
Give Your Church the Gift of the Word
When you get free digital Bibles to share with your church, you'll also gain access to Faithlife, a private, online community for your church perfect for discussing what you're reading together and getting the word out about services and events this season.
Get free Bibles
Baker Exegetical Commentary on the New Testament | BECNT (18 vols.)
The Baker Exegetical Commentary on the New Testament (BECNT), one of today's most respected sources for New Testament exegetical studies, equips you to know the gospel better. Praised for its thoughtful scholarship for studying pastors and its readability for inquiring lay people, the BECNT is a standard exegetical commentary for any Bible-study library.
$765.99
Save 40%
Your Price: $459.59