After church on Sunday, a man comes up to Pete and pours out the struggles in his marriage. Pete graciously listens for several minutes and suggests that the two of them get together later in the week to talk further while wondering, How can I give this man solid biblical counsel and encouragement?
Can you relate? 
Next time something like that happens, let the new Counseling Guide in Logos 9* carry the burden of figuring out what to say. 
This powerful feature is designed to connect God's Word to the point of need. More than a list of Bible verses, the guide points you to resources that give you a better grasp on emotional and relational issues. It also provides links to subjects related to the problem at hand.
To access this helpful information, open the Counseling Guide from the Guides menu. Next, enter the topic you want to learn about—like "Marriage"—in the search box. You'll find several options offering specific insight and advice on potential marital struggles, like "Conflict in Marriage," "Depression," and "Spiritual Intimacy."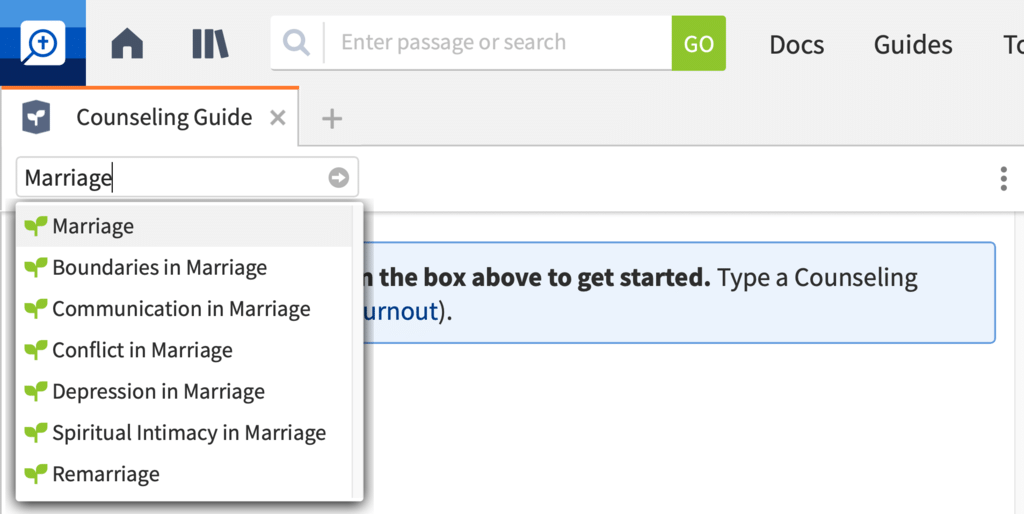 Clicking "Marriage" in the dropdown will open an overview from the Quick-Reference Guide to Marriage and Family Therapy along with Scripture passages about marriage and links to related counseling topics and resources offering further insight and direction.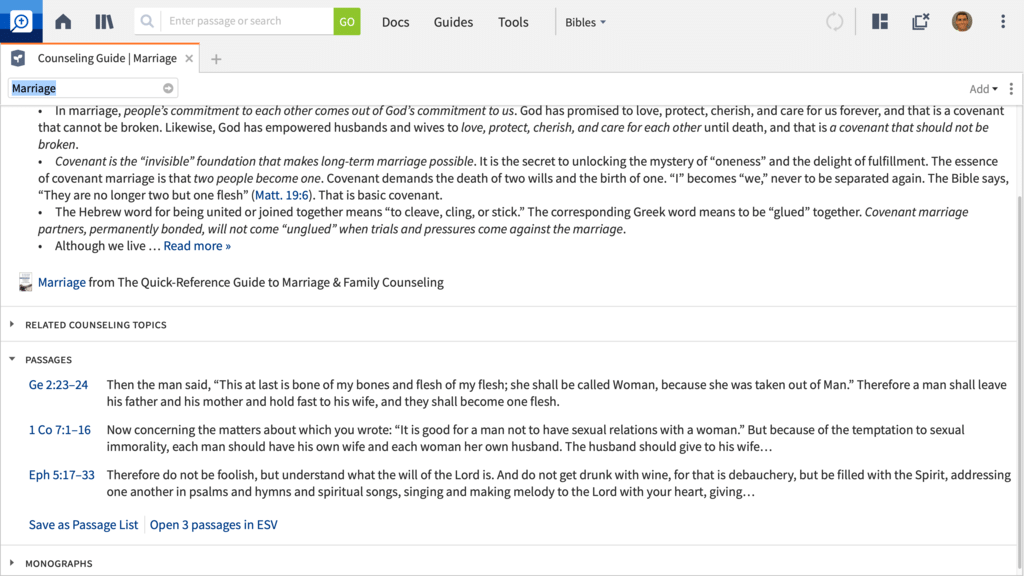 Watch how the Counseling Guide works:
***
Try it out in Logos, or learn more about the Counseling Guide. 
*The Counseling Guide, available in Logos Silver and up, provides a basic understanding of various counseling topics but is not intended to replace counseling by trained practitioners.