Counseling Guide
As you seek to walk through all of the joys and challenges of life in this world, you can quickly tap into the wealth of information contained in the Counseling Guide to help you find wise spiritual counsel. Enter a topic into the Counseling Guide (like depression, loneliness, or trust), and you'll find resources and tools that will equip you to better understand the topic in question.
Get more Counseling Guide training

Get the Wise Counsel You Need in One Guide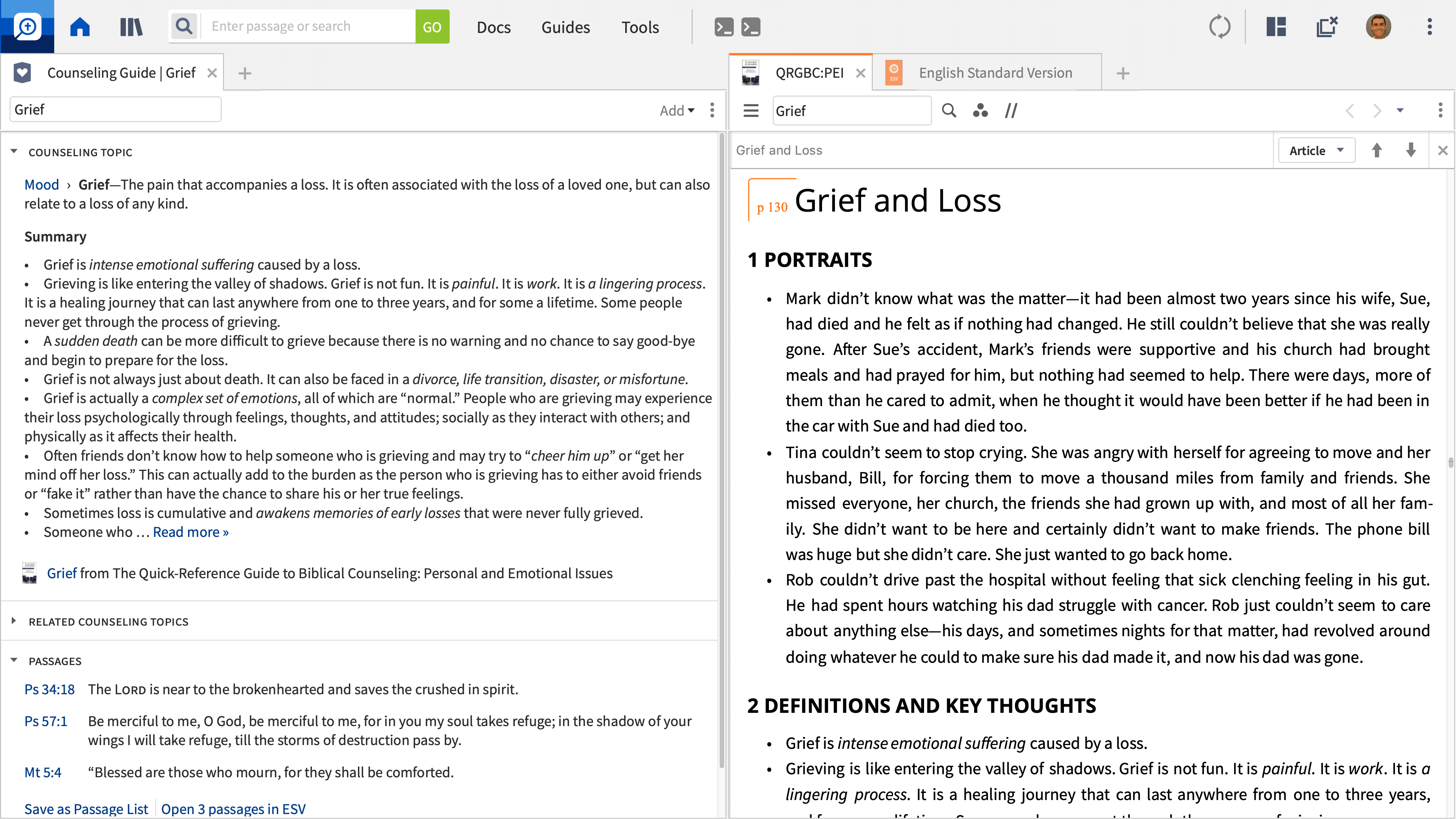 Get equipped to offer counsel (even to yourself), no matter your role in the church
The responsibility to apply the Bible to human needs doesn't end with pastors or professional counselors. Small-group and other ministry leaders need to provide help to others. Biblical counseling happens between spouses, parents and children, friends, coworkers, neighbors, and even within the quiet of an individual soul.
Availability
Included in
---
Logos Silver and up

Works best in
---
Logos Silver and up

Available on
---

Desktop

Full functionality
Learn How to Use This Feature