The context of Paul's authority is explored in an animated look at Philippians (:10), and Dr. Eric Tully dives into the book of Jonah.
See the full animated commentary
You can now experience Steve Runge's groundbreaking High Definition Commentary as an animated video, making his discourse-based study of Philippians more accessible than ever. The stunning visuals guide you through the book, while the narrator examines linguistic and literary clues in the text. Perfect for small groups or individual study, Animated High Definition Commentary: Philippians helps you understand and apply this important epistle.
Get the Animated High Definition Commentary: Philippians today.
Dive into Jonah
The Concordia Commentary: Jonah interprets the narrative of Jonah as true history that reveals the God of Israel as gracious toward all who repent and believe in him. The introduction discusses the historical setting, archaeological evidence, and themes in the book. An original translation is based on the textual notes, which explain all the grammatical features of the Hebrew, revealing the literary artistry of Jonah's author.
The commentary clearly expounds the book's message in harmony with the rest of the Scriptures. Exercises cover evangelism in the Old Testament, "The Sign of Jonah" in the Gospels, death and resurrection motifs from Jonah 2 in Christian baptism, and God changing his verdict from judgment to salvation. The commentary's focus is on the "one greater than Jonah": Jesus Christ, the Savior of all.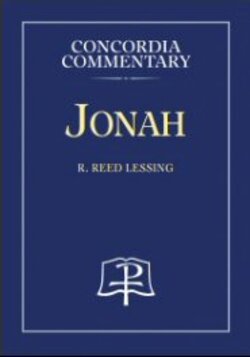 Get Concordia Commentary: Jonah.