Hope. It's a word most of us overuse: "I hope it doesn't rain tomorrow." "I hope there's a good parking spot open." And, of course, "Hope you're well!" as a pleasant (admittedly unoriginal) email intro. The Bible uses hope this way sometimes, too—e.g., "I hope to see you soon, and we will talk face to face" (3 John 14).
But most often when the Bible uses the word hope, it means something substantial. Foundational. Life-giving.
When real hope seems hopelessly hidden in the world around us, it's shining out from the Scriptures. When all other hope fails, our eternal hope—Christ—remains, inviting us to come to him.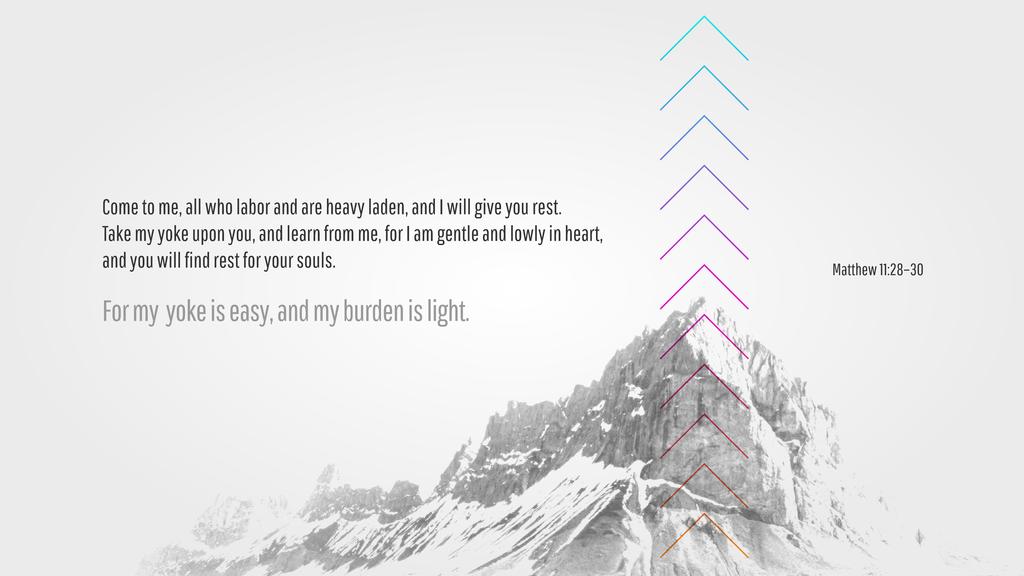 The definition of Christian hope
The Lexham Bible Dictionary (which you can get for free) defines Christian hope this way:
The confidence that, by integrating God's redemptive acts in the past with trusting human responses in the present, the faithful will experience the fullness of God's goodness both in the present and in the future.
Biblical faith rests on the trustworthiness of God to keep his promises. The biblical view of hope is thus significantly different from that found in ancient Greek philosophy. The Greeks recognized that human beings expressed hope by nature; however, this kind of hope reflects both good and bad experiences. The future was thus a projection of one's own subjective possibilities (Bultmann, "ἐλπίς, elpis," 2.517). Biblical hope avoids this subjectivity by being founded on something that provides a sufficient basis for confidence in its fulfillment: God and his redemptive acts as they culminate in the birth, life, death, and resurrection of Jesus Christ.1

Old Testament verses of hope
Hope abounds in the Old Testament. According to Ben Craver, it's an attitude—but that's not all.
In the Old Testament, hope is both the trusting attitude in an active but provisional deliverance, and an eschatological hope in God's ultimate deliverance. In the Old Testament, God grounds the hope of his people.2
1. Deuteronomy 31:6
Be strong and courageous. Do not fear or be in dread of them, for it is the Lord your God who goes with you. He will not leave you or forsake you.
2. Job 13:15a
Though he slay me, I will hope in him.
3. Psalm 16:9
Therefore my heart is glad, and my whole being rejoices; my flesh also dwells secure.
4. Psalm 27:13–14
I believe that I shall look upon the goodness of the Lord in the land of the living! Wait for the Lord; be strong, and let your heart take courage; wait for the Lord!
5. Psalm 33:17–22
The war horse is a false hope for salvation, and by its great might it cannot rescue. Behold, the eye of the Lord is on those who fear him, on those who hope in his steadfast love, that he may deliver their soul from death and keep them alive in famine. Our soul waits for the Lord; he is our help and our shield. For our heart is glad in him, because we trust in his holy name. Let your steadfast love, O Lord, be upon us, even as we hope in you.
6. Psalm 62:5–6
For God alone, O my soul, wait in silence, for my hope is from him. He only is my rock and my salvation, my fortress; I shall not be shaken.
7. Psalm 119:49
Remember your word to your servant, in which you have made me hope.
8. Psalm 130:7
O Israel, hope in the Lord! For with the Lord there is steadfast love, and with him is plentiful redemption.
9. Psalm 147:11
But the Lord takes pleasure in those who fear him, in those who hope in his steadfast love.
10. Proverbs 13:12
Hope deferred makes the heart sick, but a desire fulfilled is a tree of life.
11. Proverbs 23:18
Surely there is a future, and your hope will not be cut off.
12. Isaiah 40:31
But they who wait for the Lord shall renew their strength; they shall mount up with wings like eagles; they shall run and not be weary; they shall walk and not faint.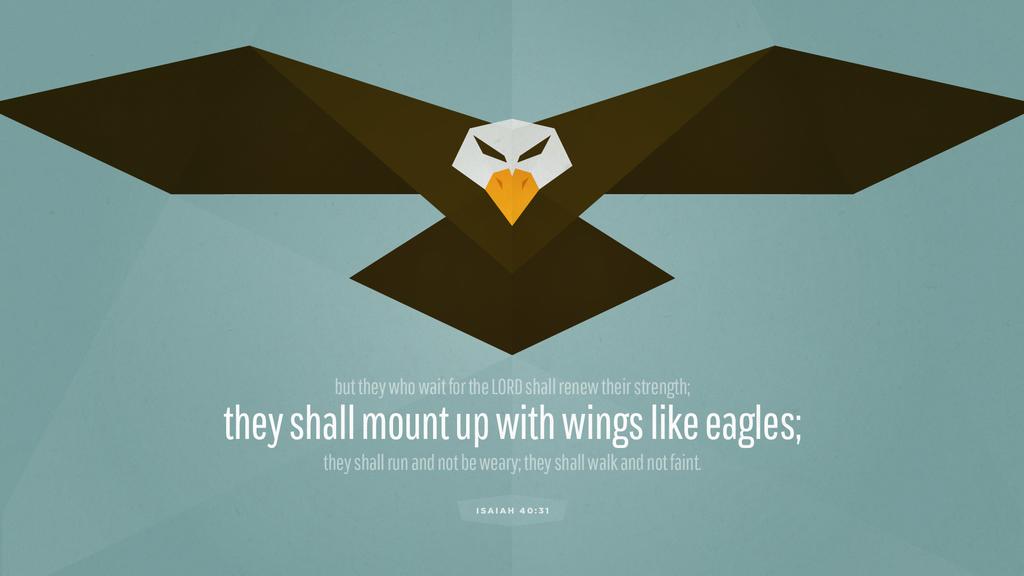 13. Jeremiah 17:7
Blessed is the man who trusts in the Lord, whose trust is the Lord.
14. Jeremiah 29:11
For I know the plans I have for you, declares the Lord, plans for welfare and not for evil, to give you a future and a hope.
Related article: Are God's "Plans" for You? What Jeremiah 29:11 Really Means
15. Lamentations 3:21–23
But this I call to mind, and therefore I have hope: The steadfast love of the Lord never ceases; his mercies never come to an end; they are new every morning; great is your faithfulness.

New Testament Scriptures
In the New Testament, we see a shift in hope from a future Messiah to a Messiah who has come.
The New Testament continues to speak of God as the source and object of hope (Rom 15:13). But early Christians believed that Jesus Christ was the promised Messiah. Hope was refocused on "God our Savior, and of Christ Jesus, who is our hope" (1 Tim 1:1). Thus, the metaphors of hope applied to God in the Old Testament are now applied to Jesus Christ, God's Messiah, in the New Testament.3
This same Messiah—the same yesterday and today and forever (Heb 13:8) is still with us today. Still answering prayers. Still working in and through his children.
16. Romans 8:23–25
And not only the creation, but we ourselves, who have the firstfruits of the Spirit, groan inwardly as we wait eagerly for adoption as sons, the redemption of our bodies. For in this hope we were saved. Now hope that is seen is not hope. For who hopes for what he sees? But if we hope for what we do not see, we wait for it with patience.
17. 1 Thessalonians 5:8
But since we belong to the day, let us be sober, having put on the breastplate of faith and love, and for a helmet the hope of salvation.
18. Hebrews 3:6
But Christ is faithful over God's house as a son. And we are his house, if indeed we hold fast our confidence and our boasting in our hope.
19. Hebrews 6:18
So that by two unchangeable things, in which it is impossible for God to lie, we who have fled for refuge might have strong encouragement to hold fast to the hope set before us.
20. Hebrews 10:23
Let us hold fast the confession of our hope without wavering, for he who promised is faithful.
21. Titus 2:13
Waiting for our blessed hope, the appearing of the glory of our great God and Savior Jesus Christ.
22. Acts 2:25–28
For David says concerning him [Jesus], "I saw the Lord always before me, for he is at my right hand that I may not be shaken; therefore my heart was glad, and my tongue rejoiced; my flesh also will dwell in hope. For you will not abandon my soul to Hades, or let your Holy One see corruption. You have made known to me the paths of life; you will make me full of gladness with your presence."
23. Romans 5:2–5
Through him we have also obtained access by faith into this grace in which we stand, and we rejoice in hope of the glory of God. Not only that, but we rejoice in our sufferings, knowing that suffering produces endurance, and endurance produces character, and character produces hope, and hope does not put us to shame, because God's love has been poured into our hearts through the Holy Spirit who has been given to us.
24. Romans 8:18
For I consider that the sufferings of this present time are not worth comparing with the glory that is to be revealed to us.
25. Romans 12:12
Rejoice in hope, be patient in tribulation, be constant in prayer.
26. Romans 15:4
For whatever was written in former days was written for our instruction, that through endurance and through the encouragement of the Scriptures we might have hope.
27. Romans 15:13
May the God of hope fill you with all joy and peace in believing, so that by the power of the Holy Spirit you may abound in hope.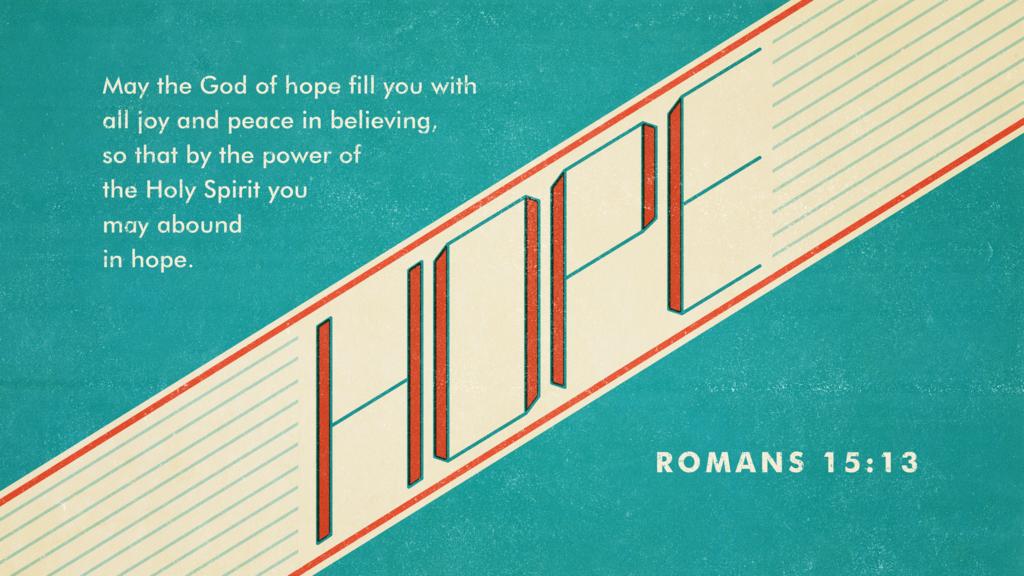 28. 2 Corinthians 1:7
Our hope for you is unshaken, for we know that as you share in our sufferings, you will also share in our comfort.
29. 2 Corinthians 4:15–18
For it is all for your sake, so that as grace extends to more and more people it may increase thanksgiving, to the glory of God. So we do not lose heart. Though our outer self is wasting away, our inner self is being renewed day by day. For this light momentary affliction is preparing for us an eternal weight of glory beyond all comparison, as we look not to the things that are seen but to the things that are unseen. For the things that are seen are transient, but the things that are unseen are eternal.
30. 1 Timothy 4:10
For to this end we toil and strive, because we have our hope set on the living God, who is the Savior of all people, especially of those who believe.
31. 1 Timothy 6:17
As for the rich in this present age, charge them not to be haughty, nor to set their hopes on the uncertainty of riches, but on God, who richly provides us with everything to enjoy.
32. Hebrews 11:1
Now faith is the assurance of things hoped for, the conviction of things not seen.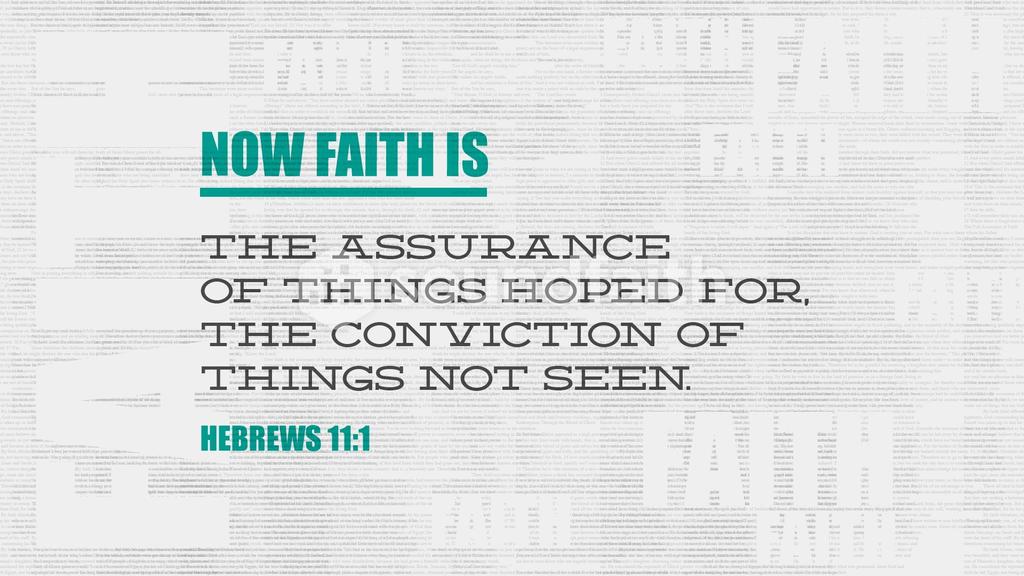 33. 1 Peter 1:3
Blessed be the God and Father of our Lord Jesus Christ! According to his great mercy, he has caused us to be born again to a living hope through the resurrection of Jesus Christ from the dead.
34. 1 Peter 1:13
Therefore, preparing your minds for action, and being sober-minded, set your hope fully on the grace that will be brought to you at the revelation of Jesus Christ.
35. 1 Peter 5:10
And after you have suffered a little while, the God of all grace, who has called you to his eternal glory in Christ, will himself restore, confirm, strengthen, and establish you.
36. Ephesians 1:16–20
I do not cease to give thanks for you, remembering you in my prayers, that the God of our Lord Jesus Christ, the Father of glory, may give you the Spirit of wisdom and of revelation in the knowledge of him, having the eyes of your hearts enlightened, that you may know what is the hope to which he has called you, what are the riches of his glorious inheritance in the saints, and what is the immeasurable greatness of his power toward us who believe, according to the working of his great might that he worked in Christ when he raised him from the dead and seated him at his right hand in the heavenly places,
37. Ephesians 4:4–6
There is one body and one Spirit—just as you were called to the one hope that belongs to your call—one Lord, one faith, one baptism, one God and Father of all, who is over all and through all and in all.
38. Philippians 1:6
And I am sure of this, that he who began a good work in you will bring it to completion at the day of Jesus Christ.
39. Colossians 1:3–5
We always thank God, the Father of our Lord Jesus Christ, when we pray for you, since we heard of your faith in Christ Jesus and of the love that you have for all the saints, because of the hope laid up for you in heaven.
A final word of encouragement
You know the feeling of putting your hope in something—and then being disappointed?
As Christians, we can rest in knowing that the foundation of our hope can't be disappointed. Nothing is stronger than God and his promises.
The object and basis of hope determine the strength and certainty of the act of hoping. . . . The strongest hope is based on God's word (Pss 119:49; yāḥal; 130:5; yāḥal and qāwâ) and faithfulness to his covenant promises (Pss 33:18; yāḥal; 147:11; yāḥal; Jer 29:11; tiqwâ). When thus directed toward God, hope may be confident of receiving help from God (Psa 27:13–14; Isa 8:17; qāwâ). Such hope, securely based on God and his word, cannot be disappointed or put to shame (Ps 119:116; שָׂבַר, śābar; Isa 49:23; qāwâ).—Aaron C. Fenlason, Lexham Theological Wordbook4
Bonus: 3 quotes on hope from famous Christians
1. Plant the cross in your garden
Plant in the garden of your memory, the tree of the holy Cross; it produces a very efficacious medicine against all the suggestions of the devil. Of this most noble and fertile tree, the root is humility and poverty; the bark, labor and penitence; the branches, mercy and justice; the leaves, true honor and modesty; the scent, sobriety and abstinence; the beauty, chastity and obedience; the splendor, right faith and firm hope; the strength, magnanimity and patience; the length, long-suffering and perseverance; the breadth, benignity and concord; the height, charity and wisdom; the sweetness, love and joy; the fruit, salvation and life eternal.
—Thomas à Kempis
2. God does not fail you
Who told you that the night would never end in day? Who told you that the sea would ebb out till there should be nothing left but a vast track of mud and sand? Who told you that the winter would proceed from frost to frost, from snow, and ice, and hail, to deeper snow, and yet more heavy tempest? Who told you this, I say? Don't you know that day follows night, that flood comes after ebb, that spring and summer succeed to winter? Hope then! Hope you ever! For God fails you not.
—Charles Spurgeon
3. The importance of loving the right things
When there is a question as to whether a man is good, one does not ask what he believes, or what he hopes, but what he loves. For the man who loves aright no doubt believes and hopes aright; whereas the man who does not have love believes in vain, even though his beliefs are true; and hopes in vain, even though the objects of his hope are a real part of true happiness; unless, indeed, he believes and hopes for this, that he may obtain by prayer the blessing of love.
—Augustine of Hippo
***
If you're looking for a Bible app to help you get to know God and his promises better, check out the free version of Logos. You can get it for mobile, web, or desktop so you can study anywhere. Plus, it comes with features like Bible Word Study and resources like Faithlife Study Bible and The Treasury of Scripture Knowledge to help you dig deeper than surface-level.

Thanks for your feedback!