I mentioned in yesterday's blog post that you may want to keep locked resources on your hard drive so you can (1) search them and (2) find cool new resources to add to your digital library.
If you've managed to stumble across a locked resource that you'd like to unlock, you have several options.
For your convenience, you can unlock most resources from within the program itself. Simply click on the locked resource, and then click on "Unlock this resource…" in the window that opens.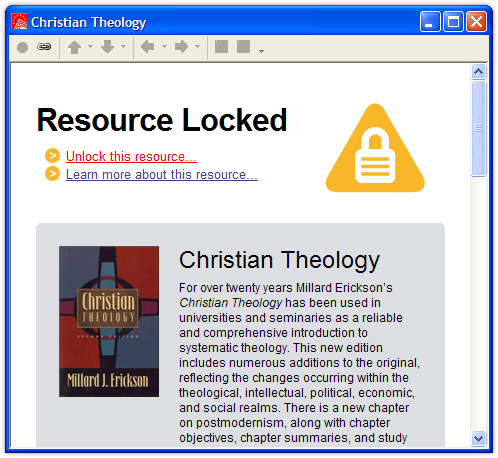 Or click the padlock icon in the Tools menu or on your toolbar.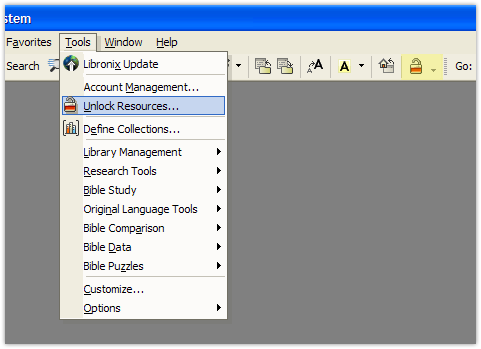 With the built-in unlocker, you can have your new resource unlocked and begin using it immediately.
Your other options are to head on over to Logos.com and search for the resource you want to unlock (most resources are available for immediate download) or give our sales team at jingle at 800-875-6467.
Read more about unlocking resources in this article.